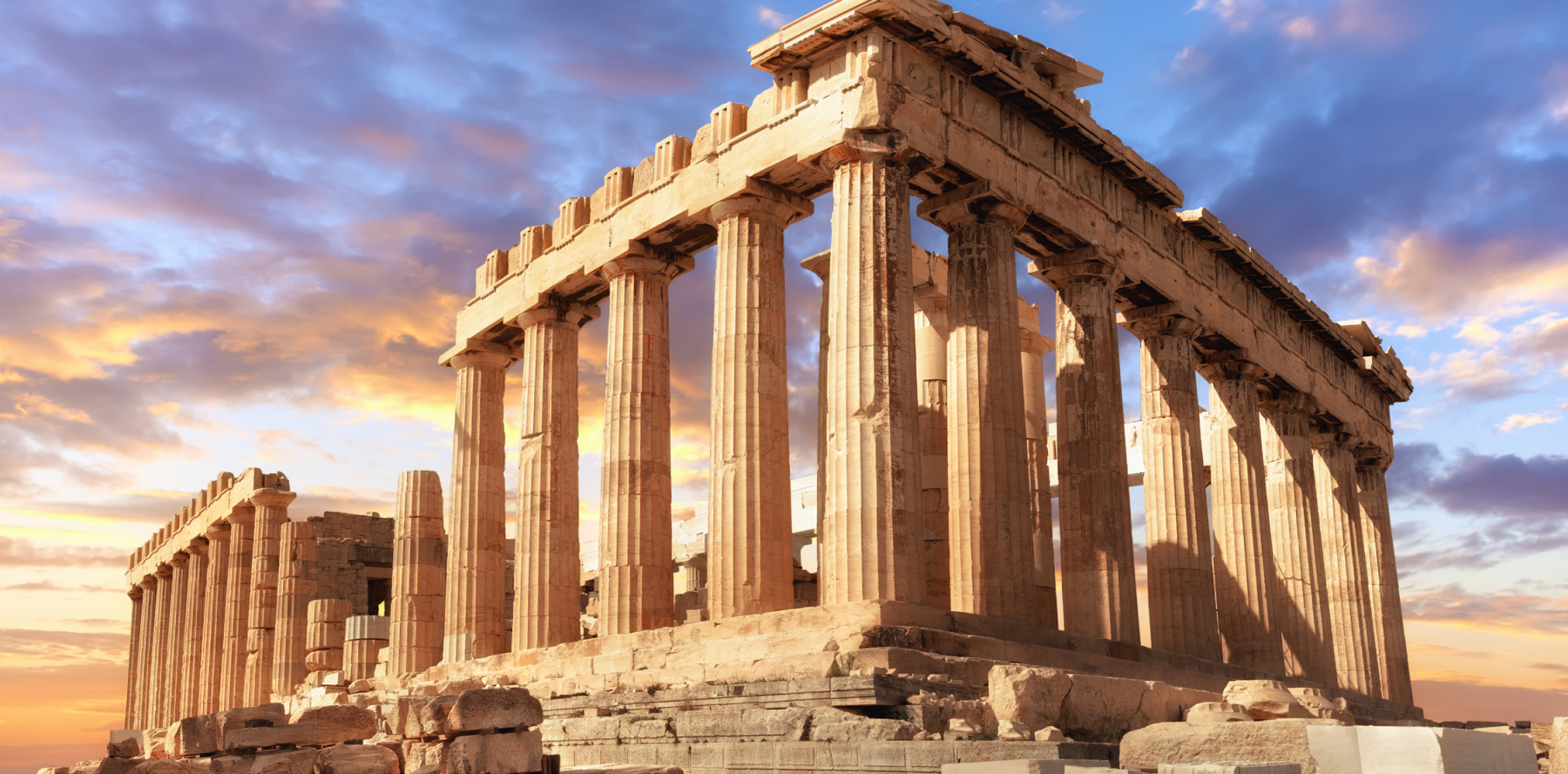 October 12-24, 2021
11-Day Grand Mediterranean Cruise
Come join this wonderful cruise adventure to the Mediterranean aboard Princess Lines' Enchanted Princess.  The cruise includes an $85.00 onboard credit per stateroom!
Booking Deadline: July 1, 2021
Pricing
| | | |
| --- | --- | --- |
| Stateroom Category | Double Rate Per Person | Single Rate Per Person |
| MC Mini-Suite | $4,539 | $8,379 |
| BB Balcony (mid forward) | $4,079 | $7,469 |
| BD Balcony (Aft) | $3,979 | $7,259 |
| IB Interior | $3,169 | $5,649 |
All non-members must add $60 to the above rates.
*Airfare will be added when rates and schedules become available.
Rates are subject to availability at time of booking and include taxes, fees and fuel surcharges which are subject to change. All pricing and included features are based on a minimum of 25 full-fare passengers.
Included Features
Free parking with roundtrip transfers to Local International Airport
Roundtrip transfers from local airport/pier
11 nights aboard the Enchanted Princess
All onboard meals and entertainment
(specialty restaurants may have nominal fees)
AAA Welcome reception
$85.00 onboard credit per stateroom
Baggage handling
Services of a Discoveries Journey Manager
Highlights
Rome, Italy
Your gateway to the Eternal City, Civitavecchia has served as Rome's seaport since the 13th century. The port has a long and venerable history. The emperor Trajan built a pleasure villa near the modern city, while Bernini and Michelangelo designed the harbor fortifications. The ancient capital of the Western World and the center of Christianity for nearly 2,000 years, Rome provides an inexhaustible feast. Visit the ruins of the Forum, view the splendors of the Sistine Chapel, or climb the Spanish Steps, once the heart of Rome's Bohemian Quarter.
Fun Things to Do:
St. Peter's Square and Basilica is a bustling piazza where the masses receive the Pop's weekly blessings. This ornate square frames the entrance to St. Peter's Basilica, where St. Peter was martyred and buried.
The grandest of Rome's monuments, the Colosseum was used by Emperors to entertain the public with spectacular games. Built in 1st century AD, the amphitheater is an architectural and engineering wonder.
Dubrovnik, Croatia
Dubrovnik is a beautiful stone jewel hugging the Adriatic Sea. This picture-perfect medieval walled city offers ancient stone buildings, narrow cobbled streets and fortified ramparts rising above red-tiled rooftops. A UNESCO World Heritage Site, the old city remains the pride of the Republic of Croatia.
Fun Things to Do:
The Pile Gate and Old Town is the gate in this UNESCO World Heritage Site's traditional entrance. Once inside, you'll find a wide marbled pedestrian boulevard and the 15th century Onofrio Fountain among other historical monuments.
Rector's Palace is a 15th century palace that mixes both Gothic and Renaissance styles. Inside you'll find a vast collection of artifacts, paintings and furniture dating back from the time of the Dubrovnik Republic.
Athens, Greece
The past maintains a vibrant presence in the cradle of the Western civilization. Atop the Acropolis, the serene Parthenon sails above the commotion of the modern city. The tragedies of Aeschylus, Sophocles and Euripides were performed in the Theater of Dionysus at the foot of the Acropolis. Then there is the hustle and bustle of the modern city, a metropolis of 4.5 million people. Packed with busy shops and lively tavernas, a modern Athens is a colorful counterpoint to classical Greece.
Fun Things to Do:
• The greatest of all archeological sites, the Acropolis dominates the Athenian landscape. Ascend 80 steps, take in the views and marvel at such glorious monuments as the Parthenon and the Erechtheum.
• Built on the foundations of a 4th century B.C. arena, the Old Olympic Stadium hosted the first modern Olympic Games in 1896 and was used in the 2004 Olympics.
Kusadasi, Turkey
From the port of Kusadasi on Turkey's Anatolian Coast, one travels into the past. Nearby stands the ruins of ancient Ephesus, a major site of archeological excavation. The city was once a Roman provincial capital and trading Center. In Kusadasi, whitewashed stone houses rise in tiers behind the market district. The palm-lined esplanade is the center of town life, with thousands of merchants offering wares to rival the Grand Bazaar in Instanbul.
Fun Things to Do:
• Enter Ephesus through the Magnesia Gate entrance and walk down a marble road to the ruins of this Roman provincial capital. The major sites are in the Odeum, the Celsus Library, the Temple of Hadrian, the Fountain of Trajan and the Great Theater. The theater had seating for 25,000, and is the site where St. Paul preached to the Ephesians.
• Visit Sirince, a traditional hillside village. Browse among the tented stalls and shops, view the Byzantine church. Sample the local wine and stop for a cup of Turkish coffee.
Mykonos, Greece
Thanks to its proximity to the mainland, Mykonos was one of the first Greek islands to become an international travel destination. Mykonos town features hip boutiques, restaurants, jewelry stores, souvenirs, taverns and cafes. The islands famous windmills are found just south of the waterfront.
Fun Things to Do:
Photographed by millions of visitors, the little houses of Little Venice are built along the seaside and offer a sweeping view of the Aegean. The island's famous windmills occupy the high ground.
The quintessential image of a Greek Island getaway, the Mykonos' beaches are known for their crystalline waters, long stretches of golden sand, stunning views, and an abundance of water sports.
Katalolon (Olympia), Greece
Perched on the west coast of the Peloponnesus, Greece's largest peninsula, this sleepy fishing village of 300 is your gateway to Olympia, site for the original Olympic Games. Held every four years between 776 B.C. and 393 A.D., when the Emperor Theodosius banned pagan festivals, the Olympic Games celebrated the ideal harmony of mind and body. Every four years, the sacred flame of Altis is rekindled to light the torch for the Modern Games.
Fun Things to Do:
Ancient Olympia lies in the valley formed by the Alfios River, and is home to the Temple of Hera, the Temple of Zeus (where the gold and ivory Statue of Zeus, one of the Seven Wonders of the ancient world was housed), and the Stadium where the marble starting blocks are still in standing.
Visit Magna Grecia, which means, "Great Greece", is a relaxed, family-owned olive farm that graciously welcomes guests to its idyllic setting in the heart of the traditional agricultural region.
Corsica, France
In 1811, Napoleon Bonaparte, then Napoleon I, Emperor of the French, made Corsica a department of France. He moved the capital from Bastia to his hometown of Ajaccio. One can stroll past the cathedral where he was baptized (the Casa Bonaparte is a museum devoted to the imperial glory). But Corsica is also the "scented isle", a place of dramatic cliffs, small coves and golden beaches. Thought the island has been a part of France since the late 18th century, Corsica retains its own distinct culture and flavor.
Fun Things to Do:
See the Prunelli Gorges where red granite cliffs plunge into a river and chestnut and pine trees dotting majestic mountains make up these stunning gorges that are found within the rugged landscape of Corsica.
Visit Maison Bonaparte (Napoleon's House) where he was born. It features fascinating memorabilia of the Emperor and his siblings, whom he placed in various thrones around Europe.
Toulon/Le Provence, France
Toulon has been the great bastion of the French navy since 1494, when Charles VIII chose its superb harbor as the site for a naval shipyard. Today, Toulon is homeport for the French Navy's nuclear-powered aircraft carrier "Charles de Gaulle". To the north and west are medieval Provencal hilltop villages and superb vineyards. To the east lie the fabled coves and beaches of the Cote d'Azur, the setting for the legendary resort of St. Tropez.
Fun Things to Do:
Famous for its flower-filled narrow lanes, Bormes-les-Mimosas is a 12th century village set in a magnificent mountain amphitheater with sweeping views of Lavandou Bay.
Visit St. Tropez, the old fishing port which is now the ultimate luxury resort where you will find beautiful pastel-colored buildings of the Old Quarter which houses elegant boutiques, galleries and cafes.

*Please see your Travel Agent to reserve your choice of shore excursions.*
Tour Activity Level: 3
This tour includes moderate physical activity. The itinerary blends some longer days with shorter days and more leisure time. Walking tours, as well as walking slightly longer distances, up stairs, or on uneven walking surfaces, should be expected.
Itinerary
| | | | |
| --- | --- | --- | --- |
| Date | Port | Arrive | Depart |
| 10/13 | Rome, Italy |   | 7:00pm |
| 10/14 | At Sea |   |   |
| 10/15 | Dubrovonik, Croatia | 9:00am | 9:00pm |
| 10/16 | At Sea |   |   |
| 10/17 | Athens (Piraeus), Greece | 7:00am | 8:00pm |
| 10/18 | Kusadasi, Turkey (Ephesus) | 8:00am | 5:00pm |
| 10/19 | Mykonos, Greece | 7:00am | 6:00pm |
| 10/20 | Katalolon (Olympia), Greece | 9:00am | 6:00pm |
| 10/21 | At Sea |   |   |
| 10/22 | Corsica (Ajaccio), France | 8:00am | 6:00pm |
| 10/23 | Toulon/Provence (La Seyne), France | 7:00am | 4:00pm |
| 10/24 | Barcelona, Spain | 5:00am |   |
Itinerary is subject to change at anytime without notification and/or compensation.
General Information
Travel Documents
An original, signed passport valid for 6 months beyond stay, and with at least one blank visa page for visa stamp(s) is required for this cruise.
Payment
Deposit of 20% of the cruise fare per cabin will confirm your reservation. Final payment is due to AAA by July 1, 2021.
* Solo Travelers Rewards Club maximum voucher redemption: $100.
Cancellation/Penalties
Deposit date to day of departure $25 per person plus….
From July 16 – August 17, 2021 - 20% of the cruise fare per cabin plus any additional suppliers' fees.
From August 18 – September 14, 2021 - 50% of the cruise fare per cabin plus any additional suppliers' fees.
From September 15 – September 28, 2021 - 75% of the cruise fare per cabin plus any additional suppliers' fees.
After September 28, 2021 - NON-REFUNDABLE
Insurance
For your protection AAA recommends travel insurance. Pre-existing medical conditions may be waived with proper coverage if travel insurance is purchased within 14 days of initial deposit only. Other conditions may apply; ask your travel agent. AAA recommends Allianz.
Clothing/Climate
Average temperatures in the Mediterranean for October is in the low 70's. Daytime, casual clothes and comfortable walking shoes are recommended. Evenings require casual or semiformal attire, with two formal nights.
Baggage
Two suitcases per person will be allowed by the cruise line. You may also bring a small carry-on bag. Baggage fees and other charges may be directly assessed by airline and airport.
Travel Assistance 
For personal comfort, group participants who need assistance are required to have a traveling companion who is capable of and totally responsible for providing the needed assistance.
Consumer Disclosure Notice - Part of Contract of Service.
Please read this notice, it constitutes part of your contract for travel-related services.
AAA TRAVEL is acting as a mere agent for SUPPLIERS in selling travel-related services, or in accepting reservations or bookings for services that are not directly supplied by this travel agency (such as air and ground transportation, hotel accommodations, meals, tours, cruises, etc.). This agency, therefore, shall not be responsible for breach of contract or any intentional or careless actions or omissions on part of such suppliers, which result in any loss, damage, delay or injury to you or your travel companions or group members. Unless the term "guaranteed" is specifically stated in writing on your tickets, invoice, or reservation itinerary, we do not guarantee any of such suppliers' rates, bookings, reservations, connections, scheduling, or handling of personal effects. Travel agent shall not be responsible for any injuries, damages, or losses to any traveler in connection with terrorist activities, social or labor unrest, climatic conditions, abnormal conditions or developments, or any other actions, omissions, or conditions outside the travel agent's control. Traveler assumes complete and full responsibility for, and hereby releases the agent from any duty of, checking and verifying any and all passport, visa, vaccination, or other entry requirements of each destination, and all safety or security conditions at such destinations. For information concerning possible dangers at international destinations, contact the Travel Advisory Section of the U.S. State Department. For medical information, call the Public Health Service. By embarking upon his/her travel, the traveler voluntarily assumes all risks involved in such travel, whether expected or unexpected. Traveler is hereby warned of such risks, and is advised to obtain appropriate insurance coverage against them. Traveler's acceptance and retention of tickets, reservations, or bookings after issuance shall constitute a consent of the above, and an agreement on his/her part to convey the contents hereto to his/her travel companions or group members.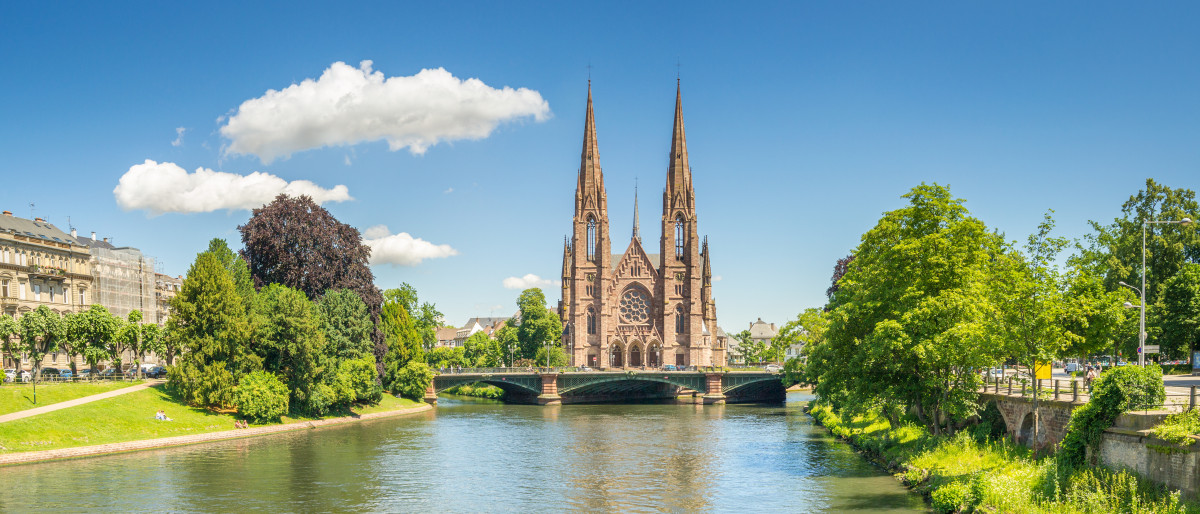 Featured Trip
Rhine Getaway with Viking Cruises
Don't miss this getaway on the Rhine River!
Learn More