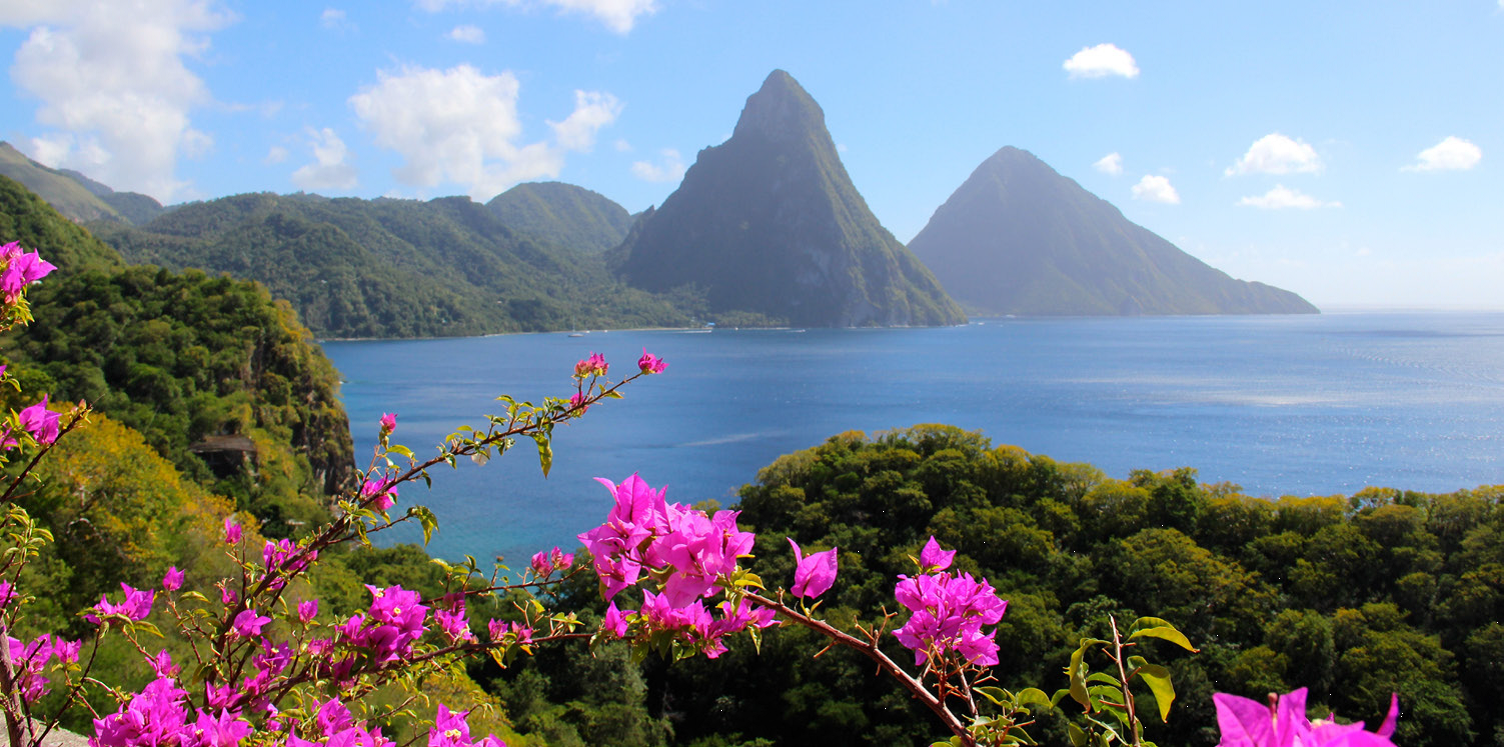 March 22-April 5, 2020
14 Night Southern Caribbean Cruise
Fourteen night Southern Caribbean Cruise that visits nine ports of call. Enjoy excursions on islands such as St. Thomas, Barbados, Grenada and Antigua to name a few.  All on the gorgeous Holland America Volendam.
Booking Deadline: December 19, 2019
Pricing
| | | |
| --- | --- | --- |
| Stateroom Category | Double Rate Per Person | Single Rate Per Person |
| B Verandah Suite | $4,599 | $8,289 |
| C Oceanview | $2,949 | $4,469 |
| D Oceanview | $2,909 | $4,409 |
| DA Oceanview | $2,879 | $4,359 |
| E Oceanview | $2,819 | $4,259 |
| K  Interior | $2,549 | $3,779 |
| L   Interior | $2,529 | $3,739 |
3rd/4th passenger rates available upon request
All non-members must add $60 to the above rate
Rates area subject to availability at time of booking and include taxes, fees and fuel surcharges which are subject to change. All pricing and included features are based on a minimum of 25 full-fare passengers.
Included Features
Free parking with roundtrip transfers to Philadelphia
International Airport
Roundtrip airfare from Philadelphia to Fort Lauderdale, FL
Roundtrip transfers airport/hotel/pier
Fourteen nights aboard the ms VOLENDAM
All onboard meals and entertainment (specialty restaurants may have nominal fees)
Baggage handling
AAA Welcome reception
$75 onboard credit per stateroom
Services of a Discoveries Journey Manager
Itinerary
| | | | |
| --- | --- | --- | --- |
| Date | Port | Arrive | Depart |
| 3/22 | Ft. Lauderdale, FL |   | 4:00pm |
| 3/23 | Half Moon Cay, Bahamas | 8:00am | 5:00pm |
| 3/24 | At Sea |   |   |
| 3/25 | At Sea |   |   |
| 3/26 | St. Thomas, U.S.V.I. | 8:00am | 6:00pm |
| 3/27 | Basseterre, St. Kitts & Nevis | 8:00am  | 5:00pm |
| 3/28 | Castries, Saint Lucia  | 7:00am | 4:00pm |
| 3/29 | Bridgetown, Barbados | 8:00am | 6:00pm |
| 3/30 | Saint Georges, Grenada | 8:00am | 5:00pm |
| 3/31 | Point-A-Pitre, Guadeloupe | 9:00am | 6:00pm |
| 4/01 | St. Johns, Antigua & Barbuda | 8:00am | 4:00pm |
| 4/02 | San Juan, Peurto Rico | 8:00am | 11:00pm |
| 4/03 | At Sea |   |   |
| 4/04 | At Sea |   |   |
| 4/05 | Ft. Lauderdale, FL | 7:00am |   |
Itinerary is subject to change at anytime without notification and/or compensation
Half Moon Cay, Bahamas
The Caribbean is full of tropical wonders and natural beauty, however, there's nothing like Half Moon Cay, Holland America's pristine private island paradise in the Bahamas. The most stunning, highest-rated private-island experience in the region, Half Moon Cay has won Porthole Cruise Magazine's Best Private Island award 17 consecutive years, and was also named the best in Travel Weekly's Readers' Choice Awards. As soon as your toes touch that powdery white sand and your eyes settle on the perfect blue-crystal clear water, you'll understand why.
St. Thomas, U.S.V.I.
The capital island of the U.S. Virgin Islands is often the first stop for travelers as they begin to explore the Caribbean. Its easy access, use of American currency and cultural cues, as well as its reputation for safety, make St. Thomas the easy first choice. But just because it appeals to the comfortable side of travel doesn't mean that St. Thomas is basic. Just the opposite—the 80-square-kilometer (31-square-mile) island is full of superlatives. Its home to some of the Caribbean's highest viewpoints, spectacularly positioned among verdant tropical foliage. It offers some of the best snorkeling around. And the island has got the hands-down coolest attraction in the region—an ice museum. St. Thomas is encircled by pristine beaches, and the island's towns offer excellent shopping and dining. Charlotte Amalie, the main town, buzzes with activity. It's one of the busiest cruise ports in the Caribbean.
Basseterre, St. Kitts & Nevis
St. Kitts and Nevis are a pair of islands that form a single Eastern Caribbean nation. Ripe with historical sites, the larger St. Kitts passed hands among the Spanish, French and English, with the latter establishing the strongest foothold. The architecture and layout of its capital city, Basseterre, is typically British. The island's sprawling, colonial-era plantations are a reminder of the tumultuous history of the tobacco, rum, sugar and slave trades that were here for generations. Beyond its rich past, St. Kitts offers golden-sand beaches for relaxing, a lush jungle interior that welcomes heart-pumping adventure, laid-back bars with fantastic sunset views and restaurants serving up über-local fare.
Castries, Saint Lucia
With its stunning mountain peaks, lush rainforest and perfectly turquoise water, this Caribbean gem offers a unique opportunity to immerse yourself in the raw power of Mother Nature at her finest. Visit the only drive-in volcano in the world, explore the natural wonders of the wild or simply relax with a good book on an even better beach. Saint Lucia truly has it all.
Scenic Cruising Soufrière Bay
Fiery volcanoes formed Saint Lucia, and the landscape of this laid-back island shows unmistakable signs of its geologic history. The most recognizable are the twin spires of the Pitons, two mountains that rise above the coastline near Soufrière Bay. Their sharp peaks and verdant flanks are among the Caribbean's most iconic natural landmarks. Nearby, geothermal activity rolls beneath the ground at Sulphur Springs Park. As you cruise the coast of Saint Lucia, from the main port in Castries to scenic Soufrière Bay, you'll see glimpses of not just the island's geologic past but also its colonial history. Saint Lucia was a hotly contested outpost of the West Indies, with Spanish, French and British forces vying for control. As the ship departs Castries Harbor in the north, it sails past Morne Fortune, the site of a hilltop fort that saw decisive battles. Farther south, the hurricane hole of Marigot Bay offered shelter to naval fleets and pirate ships alike.
Bridgetown, Barbados
Centered around a waterway called the Careenage and its handsome Chamberlain Bridge, the historic center of Bridgetown, the country's capital, was granted UNESCO World Heritage status in 2011 for its wealth of British colonial architecture dating from the 17th, 18th and 19th centuries. Among the famous figures who visited Bridgetown when it was at its peak was none other than George Washington, who spent two months in 1751 in a house that still stands today, on his only trip abroad. Barbados is only 34 kilometers (21 miles) long, and even if your time is limited, you can explore much of the island using Bridgetown as your base. The less populated, rugged east coast of this coral island is strikingly beautiful and home to a number of different turtle species. The west coast, often nicknamed the "Platinum Coast," is where you'll find some of the island's most popular beaches and biggest mansions. The interior, with its 340-meter-high (1,115-foot-high) Mount Hillaby, historic sugar plantations and lush gardens, will lure you away from the beach for a few hours.
Saint Georges, Grenada
Known as the Spice Island, Grenada literally blooms with enticing flavors. Nutmeg is the national calling card, but cinnamon, cloves and mace have also been grown here for centuries. (Some visitors swear you can smell the fragrant aromas the moment you touch land.) Formed by volcanic activity off the coast of what is now Venezuela, this Caribbean isle boasts pristine white-sand beaches along its shoreline, as well as fantastical black-sand strands. The interior is robust with natural wonders—crystalline waterfalls, lush jungle flora and misty mountains—that are the makings of paradise. Unlike much of the Caribbean, Grenada has remained blissfully underdeveloped
thanks in large part to its far-flung location and a rather tumultuous history that saw the rich land passed among colonial holders. This is a quiet island destination that is loud in its untouched offerings.
Point-A-Pitre, Guadeloupe
That rarest of breeds—an overseas department of France—Guadeloupe is a place where the language, currency and wine lists all attest to the fact that you're in the motherland, while the volcanic backdrop, vivid architectural palette and fragrant spice markets tell a different story. As soon as you arrive in the port of Pointe-à-Pitre, you'll embrace the contradictions. The island's improbable blend makes for beautiful (and delicious) experiences, such as a taste of the tourment d'amour, a coconut-filled tart—think French petit gâteau meets the tropics. Pointe-à-Pitre isn't Guadeloupe's administrative capital, but it's definitely the island's cultural capital, as you'll soon discover as
you explore the museums, markets and historic sites. You're never far from amazing nature. An easy drive in almost any direction on this butterfly-shaped island will lead to rivers, rain forests, waterfalls, wild stretches of coastline—and the highest peak in the Lesser Antilles.
St. Johns, Antigua & Barbuda
The former British colony of Antigua is something special. Just ask Richard Branson, Eric Clapton, Giorgio Armani and Oprah—they all have homes here. Known for its beaches—there are 365 of them, all white sand lined with palm trees—Antigua also boasts charming harbors and a countryside dotted with old sugar mills. At one time the island was a juggernaut in the sugar trade, and also produced tobacco and cotton. Today, agriculture is still important, with Antiguan sweet potatoes, black pineapples and guavas being among the major crops. The capital city of the dual-island nation of Antigua and Barbuda is St. John's, the center of commerce, with international banks and boutiques as well as a lone rum distillery. Elsewhere on Antigua, English Harbor is of particular note for its maritime heritage, historic sites and excellent restaurants. Plus, while there, you'll get to glimpse at some impressive yachts as they sail in and out of the bay. The highlight is the restored Nelson's Dockyard, which features gorgeous 18th- and 19th-century architecture but also buzzes with modern eateries and shops.
San Juan, Puerto Rico
Take a stroll past the old city walls and explore the colorful cobblestone streets of old San Juan – a UNESCO World Heritage Site and National Historic Site within the U.S. National Park Service. Taste your way through the city's extraordinary culinary scene. Immerse yourself in its colorful history, or just pull up at a beach and grab a local rum cocktail. Welcome to San Juan!
*Please see your Travel Agent to reserve your choice of shore excursions.*
Tour Activity Level:2
This tour requires average physical activity. You should be in good health, able to climb stairs and walk reasonable distances, possibly over uneven ground and cobblestoned streets.
 
General Information
Travel Documents
U.S. citizens on homeport cruises (cruises that begin and end at the same U.S. port) are currently able to enter or depart the country with a state issued birth certificate with a raised seal and government-issued photo ID. AAA recommends traveling with an original, signed passport valid for 6 months beyond stay, and with at least one blank visa page for visa stamp(s).
Payment

Deposit of $600 per person/$1200 per cabin will confirm your reservation. Final payment is due to AAA by December 19, 2019.
Solo Travelers Rewards Club maximum voucher redemption: $100
Cancellation/Penalties
Deposit date to day of departure $25 per person, plus…
From January 7 – 25, 2020 $600 per person/$1200 per cabin, plus any additional suppliers' fees
From January 26 – February 22, 2020 50% of gross fare per person, plus any additional suppliers' fees
From February 23 – March 6, 2020 75% of gross fare per person, plus any additional suppliers' fees
After March 6, 2020 NON-REFUNDABLE
*Airfare non-refundable after final payment.
Insurance
For your protection AAA recommends travel insurance. Pre-existing medical conditions may be waived with proper coverage if travel insurance is purchased within 14 days of initial deposit only. Other conditions may apply; ask your travel agent. AAA recommends Allianz.
Flight
Air arrangements are handled by the tour operator. Seat assignments cannot be confirmed until the tour operator releases names to the airlines 30 days prior to departure. Specific seat requests cannot be guaranteed. Some flight schedules may contain code share agreements.
Clothing/Climate
Average temperatures in the Caribbean for March and April are in the 80's. Daytime, casual clothes and comfortable walking shoes are recommended. Evenings require casual or semiformal attire, with two formal nights.
Baggage
Two suitcases per person will be allowed by the cruise line. You may also bring a small carry-on bag. Baggage fees and other charges may be directly assessed by airlines or airport.
Travel Assistance
For personal comfort, group participants who need assistance are required to have a traveling companion who is capable of and totally responsible for providing the needed assistance.
Consumer Disclosure Notice- Part Of Contract Of Service
Please read this notice, it constitutes part of your contract for travel-related services.
AAA TRAVEL is acting as a mere agent for SUPPLIERS in selling travel-related services, or in accepting reservations or bookings for services that are not directly supplied by this travel agency (such as air and ground transportation, hotel accommodations, meals, tours, cruises, etc.). This agency, therefore, shall not be responsible for breach of contract or any intentional or careless actions or omissions on part of such suppliers, which result in any loss, damage, delay or injury to you or your travel companions or group members. Unless the term "guaranteed" is specifically stated in writing on your tickets, invoice, or reservation itinerary, we do not guarantee any of such suppliers' rates, bookings, reservations, connections, scheduling, or handling of personal effects. Travel agent shall not be responsible for any injuries, damages, or losses to any traveler in connection with terrorist activities, social or labor unrest, climatic conditions, abnormal conditions or developments, or any other actions, omissions, or conditions outside the travel agent's control. Traveler assumes complete and full responsibility for, and hereby releases the agent from any duty of, checking and verifying any and all passport, visa, vaccination, or other entry requirements of each destination, and all safety or security conditions at such destinations. For information concerning possible dangers at international destinations, contact the Travel Advisory Section of the U.S. State Department. For medical information, call the Public Health Service. By embarking upon his/her travel, the traveler voluntarily assumes all risks involved in such travel, whether expected or unexpected. Traveler is hereby warned of such risks, and is advised to obtain appropriate insurance coverage against them. Traveler's acceptance and retention of tickets, reservations, or bookings after issuance shall constitute a consent of the above, and an agreement on his/her part to convey the contents hereto to his/her travel companions or group members
.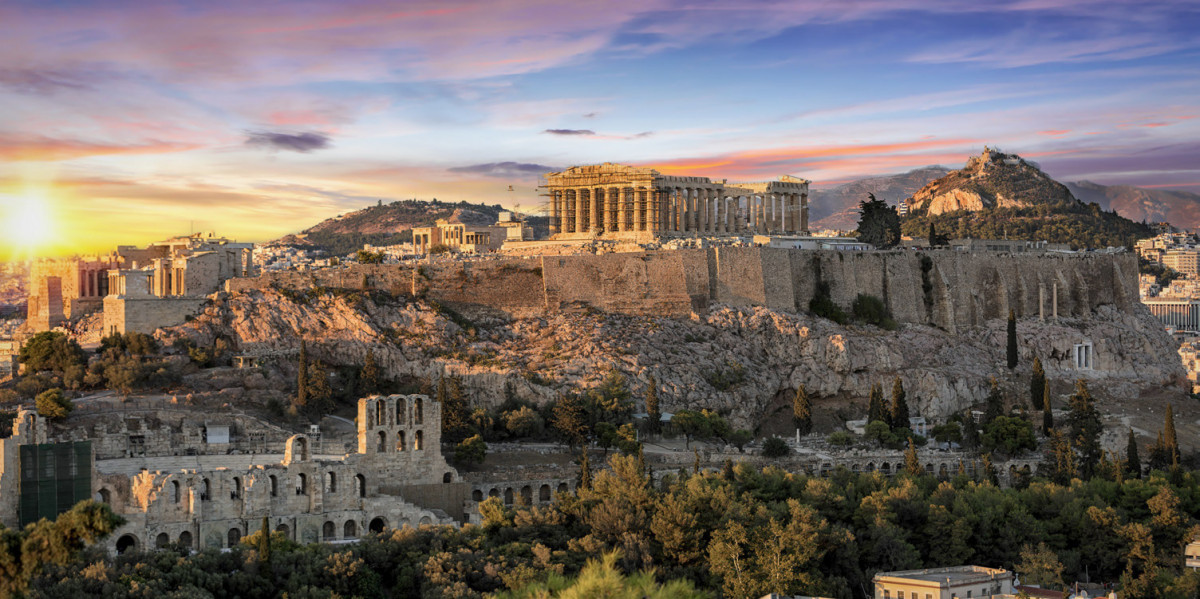 Featured Trip
Treasures Of Greece & The Islands
Ancient Greece and The Mediterranean Islands
Learn More