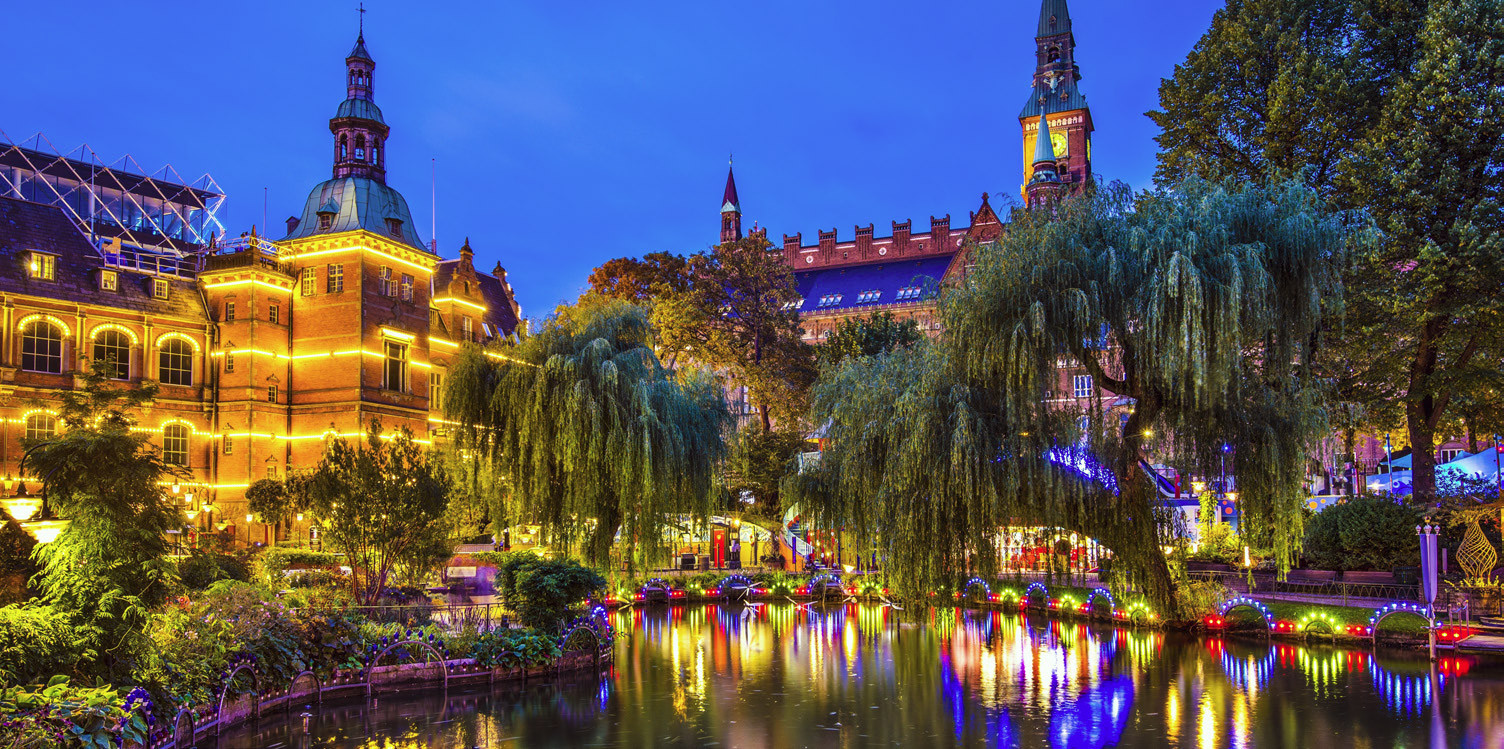 July 2 - 11, 2020
7- Day Scandinavia Cruise w/London Pre-Night
Enjoy free parking, roundtrip transfers, and 7 nights aboard the CROWN PRINCESS as she visits Kristiansand, Copenhagen, Skagen, and Oslo
Booking Deadline: March 22, 2020
Pricing
| Stateroom Category | Double Occupancy Rate Per Person | Single Rate Per Person |
| --- | --- | --- |
| MD Mini Suite/Aft | $4,689 | $7,159 |
| BC Balcony/Mid Forward | $4,389 | $6,519 |
| OB Ocean View/Mid Ship | $4,089 | $5,969 |
| OC Ocean View/Mid Forward | $4,049 | $5,889 |
| OE Ocean View w/Porthole/Aft | $4,029 | $5,849 |
| OF Ocean View/Forward | $4,029 | $5,849 |
| ID Interior/Forward | $3,679 | $5,139 |
All non-members must add $60 to the above rate.
Rates are subject to availability at time of booking and include taxes, fees and fuel surcharges which are subject to change. All pricing and included features are based on a minimum of 25 full-fare passengers.
Included Features
Free parking with roundtrip transfers to Philadelphia International Airport
Roundtrip airfare between Philadelphia and London Heathrow Airport
Pre-night stay at the Radisson Blu in London, England
7 nights aboard the CROWN PRINCESS®
All onboard meals and entertainment (specialty restaurants have additional nominal fees)
$50 per stateroom onboard credit
AAA welcome reception
Baggage handling
Services of a Discoveries Journey Manager
Highlights
London, England
Start off by arriving in London and spending the day in this historic city. London, the capital of England and the United Kingdom, is a 21st-century city with history stretching back to Roman times. At its center stand the imposing Houses of Parliament, the iconic 'Big Ben' clock tower and Westminster Abbey, site of British monarch coronations. Across the Thames River,
The London Eye observation wheel provides panoramic views of the South Bank cultural complex, and the entire city. You will end the day by checking into a local hotel and spend the evening relaxing and preparing for your debarkation the next day.
Fun Things to Do :
Buckingham Palace is the official London residence. Found at the end of the tree-lined Mall, it's protected by imposing iron gates, through which you can glimpse the re-jacketed Royal Guards.
Stunning Westminster Abbey is a gothic building that has been the setting for Royal weddings and coronations since 1066. It is home to the "Tomb of the Unknown Warrior", representing the thousands who lost their lives in World War I.
Big Ben and the Parliament Buildings which is the House of Commons and House of Lords, is the home of British Politics. It is also the site of London's much-loved time-piece, Big Ben.
Kristiansand, Norway
Kristiansand is the administrative, business and cultural capital of Southern Norway. Nicknamed "the coolest Riviera" by the media, it is a modern city with a cosmopolitan history. A leading light in the technology sector and number one in exports, the Kristiansand region is the fastest growing region in Norway.
Fun Things to Do :
Cannon Museum is a historical defense museum with the world's largest land-based cannon.
Built between 1100 and 1150, Oddernes Church is the oldest Romanesque-style church in Norway. It contains a Baroque altarpiece and pulpit from 1704 as well as a Runic stone in the porch.
Explore Hollen Village which is known as "Fisherman's Street". Walk past colorful wooden houses and the small harbor. Enjoy free time for independent sightseeing and shopping for traditional Norwegian arts and crafts.
Copenhagen, Denmark
Known as the Venice of the North, Copenhagen was founded during the 12th century. The city owes much of its charm to the buildings erected my Denmark's monarchs, and boasts a treasure trove of late-Renaissance and Rococo architecture.
Fun Things to Do :
Constructed in 1606, Rosenburg Castle served as the summer residence of King Christian IV. This fairytale castle serves as a museum and hold the crown jewels, coronation chairs, family portraits and more.
Tivoli Gardens is one of the oldest amusement parks in the world. It boasts the world's highest carousel, the 262- foot Star Flyer, and the world's oldest roller coaster.
Once the home of Hans Christian Anderson, Nyhavn is a 17th century colorful waterfront district that features brightly colored 17th and 18th century townhouses restaurants, cafes and a canal packed with old wooden ships.
Skagen, Denmark
On Denmark's northern tip, where the Baltic meets the North Sea, lies Skagen (pronounced "Skain").Skagen is a fishing town with a maritime history that reaches back to the early Middle Ages. Boasting white-sand beaches, crystal-clear waters and stunning natural landscapes, this area has lured artists since the mid-19th century.
Fun Things to Do :
Visit the Skagen Art Museum where the works by members of Denmark's thriving 19th and early 20th century artistic colony of Skagen painters are exhibited. The museum houses more than 1,800 works of art, drawings, handicrafts, and gardens adorned with sculptures.
Dine at Pakhuset, a charming fish restaurant and harborside café set within a fisherman's cottage dating back to 1913.
Go to Voergaard Manor House which is one of Denmark's most pristine Renaissance buildings. This grand castle boasts the largest private collection of French artifacts outside of France. Ghost stories and local lore surround its history, making for intriguing guided tours.
Oslo, Norway
Oslo is Scandinavia's oldest capital city. The commercial center of Norway, Oslo has been a major trading port for over a millennium. The hills and lakes of its outlying countryside are a paradise for lovers of winter sports and the city itself boasts a sophisticated, yet cozy charm, with a blend of 19th and 20th century buildings. The city offers excellent theater, great cafes and quality shopping.
Fun Things to Do :
Visit Hadeland Glassworks where the age-old tradition of blowing glass, an art-form that has been practiced in the region for 230 years. The glass museum also displays a unique collection of glassware dating from the 1700s to the 1900s.
The National Gallery, which has the most extensive collection of art and design from Norwegian painters from the 19th century to the present day. View the major works by Edvard Munch and his famous painting, "The Scream".
See the Holmenkollen Ski Jump which is perched high above Oslo. Holmenkollen is the cradle of ski –jumping and the site of the 1952 Olympic ski-jumping competition and the 2011 Ski Jump World Championship.
*Please see your Travel Agent to reserve your choice of shore excursions.*
Tour Activity Level:2
This tour requires average physical activity. You should be in good health, able to climb stairs and walk reasonable distances, possibly over uneven ground and cobblestoned streets.
Itinerary
| Date | Port | Arrive | Depart |
| --- | --- | --- | --- |
| 07/03 | London (pre-cruise hotel) |   |   |
| 07/04 | London (Southampton), England |   | 4:00PM |
| 07/05 | At Sea |   |   |
| 07/06 | Kristiansand, Norway | 8:00AM | 5:00PM |
| 07/07 | Copenhagen, Denmark | 8:00AM | 10:00PM |
| 07/08 | Skagen, Denmark | 8:00AM | 6:00PM |
| 07/09 | Oslo, Norway | 7:00AM | 4:00PM |
| 07/10 | At Sea |   |   |
| 07/11 | London (Southampton), England | 7:00AM |   |
Itinerary is subject to change at anytime without notification and/or compensation.
General Information
Travel Documents
Original, signed passport valid for 6 months beyond stay, and with at least one blank visa page for visa stamp(s) is required for this cruise.
Payment
Deposit of 20% of the cruise fare per cabin will confirm your reservation. Final payment is due to AAA by March 22, 2020. Solo Travelers Rewards Club maximum voucher redemption: $100
Cancellation/Penalties
Deposit date to day of departure $25 per person plus….
From April 19, – May 6, 2020 Loss of deposit
From May 7, – June 3, 2020 50% of total charges
From June 4, - June 17, 2020 75% of total charges
After June 17, 2020 100% of total charges
Insurance
For your protection AAA recommends travel insurance. Pre-existing medical conditions may be waived with proper coverage if travel insurance is purchased within 14 days of initial deposit only. Other conditions may apply; ask your travel agent. AAA recommends Allianz.
Clothing/Climate
Average temperatures in London and Scandinavia during July are in the low to mid 70s. Daytime, casual clothes and comfortable walking shoes are recommended. Evenings require casual or semiformal attire, with two formal nights.
Baggage
Two suitcases per person will be allowed by the cruise line. You may also bring a small carry-on bag. Airline baggage allowance may be more restricted; see your Travel Agent for details.
Travel Assistance
For personal comfort, group participants who need assistance are required to have a traveling companion who is capable of and totally responsible for providing the needed assistance.
Consumer Disclosure Notice - Part of Contract of Service.
Please read this notice, it constitutes part of your contract for travel-related services
AAA TRAVEL is acting as a mere agent for SUPPLIERS in selling travel-related services, or in accepting reservations or bookings for services that are not directly supplied by this travel agency (such as air and ground transportation, hotel accommodations, meals, tours, cruises, etc.). This agency, therefore, shall not be responsible for breach of contract or any intentional or careless actions or omissions on part of such suppliers, which result in any loss, damage, delay or injury to you or your travel companions or group members. Unless the term "guaranteed" is specifically stated in writing on your tickets, invoice, or reservation itinerary, we do not guarantee any of such suppliers' rates, bookings, reservations, connections, scheduling, or handling of personal effects. Travel agent shall not be responsible for any injuries, damages, or losses to any traveler in connection with terrorist activities, social or labor unrest, climatic conditions, abnormal conditions or developments, or any other actions, omissions, or conditions outside the travel agent's control. Traveler assumes complete and full responsibility for, and hereby releases the agent from any duty of, checking and verifying any and all passport, visa, vaccination, or other entry requirements of each destination, and all safety or security conditions at such destinations. For information concerning possible dangers at international destinations, contact the Travel Advisory Section of the U.S. State Department. For medical information, call the Public Health Service. By embarking upon his/her travel, the traveler voluntarily assumes all risks involved in such travel, whether expected or unexpected. Traveler is hereby warned of such risks, and is advised to obtain appropriate insurance coverage against them. Traveler's acceptance and retention of tickets, reservations, or bookings after issuance shall constitute a consent of the above, and an agreement on his/her part to convey the contents hereto to his/her travel companions or group members.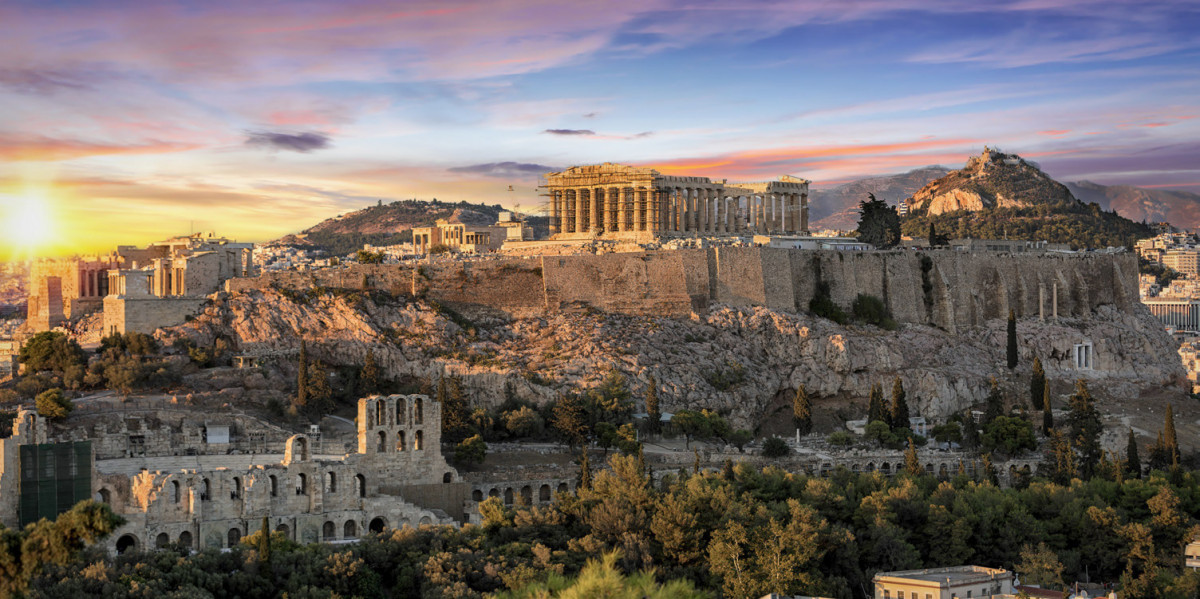 Featured Trip
Treasures Of Greece & The Islands
Ancient Greece and The Mediterranean Islands
Learn More