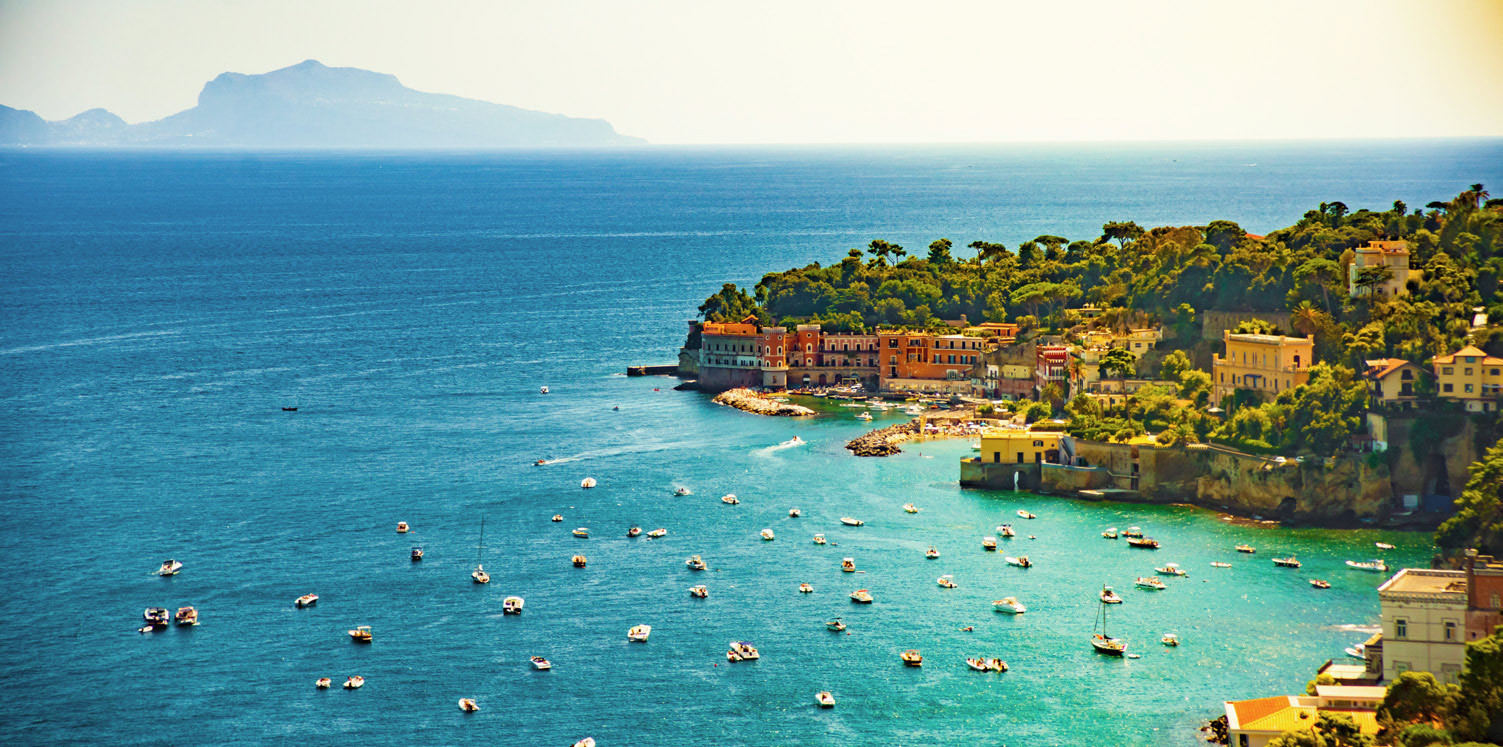 July 30 - August 8, 2020
Best Of Italy With The River 97.3's Glenn Hamilton
Cruise Italy with Glenn Hamilton - see Sicily, Naples, Portofino, Florence, and Rome!
Booking Deadline: April 3, 2020
Pricing
| Stateroom Category | Double Occupancy Rate Per Person |
| --- | --- |
| C3 Concierge Balcony | $5,479 |
| 2C Veranda | $5,009 |
| 06 Oceanview | $4,159 |
| 08 Oceanview | $4,119 |
All nonmembers must add $60 to the above rate. Single and 3rd/4th passenger rates available upon request.
Rates are subject to availability at time of booking and include taxes, fees and fuel surcharges which are subject to change. All pricing and included features are based on a minimum of 25 full-fare passengers.
Included Features
Free parking with roundtrip transfers to Newark Liberty International Airport
Roundtrip airfare - Newark Liberty International Airport/Venice, Italy/Rome, Italy
Roundtrip transfers - airport/cruise port
Nine nights aboard the CELEBRITY CONSTELLATION
All onboard meals and entertainment
(specialty restaurants have nominal fees)
AAA welcome cocktail party
Baggage handling (1 bag per person)
Hosted by Glenn Hamilton - The River 97.3
$25 onboard credit per stateroom
1 complimentary bottle of champagne per stateroom
Services of a Discoveries Journey Manager
Highlights
Wednesday, July 29, 2020
Motorcoach from Central PA to Newark Liberty International Airport for overnight flight to Venice, Italy.
Venice, Italy
One of the world's most beautiful cities also happens to be one of its most unusual. Venice is actually spread over 120 islands in the Adriatic Sea. Because the city is connected by canals instead of streets, a good way to see Venice is by boat or, if you prefer, a romantic gondola ride. The epicenter of the city is St. Mark's Square, where you'll find the 900-year old St. Mark's Basilica. You'll admire all the buildings that line the banks of the Grand Canal and enjoy morning espressos, in this capital of northern Italy's Veneto region. The city has been immortalized in art, literature, and film over the centuries and one of the prime buildings found reflected in these mediums is the Palazzo Ducale. This proud, ornate building on the waterfront represents Venice's seat of power. Make your way to the countless galleries and landmarks this city has to offer, and once you've worked up an appetite, you'll be thrilled to be in a city that takes its food very seriously. Squid-ink spaghetti, risotto with prawns and zucchini, and marinated sardines are a specialty, while the world-favorite tiramisu, originally invented in nearby Treviso, has found a happy second home to Venice.
Kotor, Montenegro
Montenegro offers up some of the most well-preserved architecture in all the Adriatic coast, with landmarks such as the Cathedral of Saint Tryphon. Built in 1166, these are frescoes dating back hundreds of years, and much of the gold and silver relief work done by the city's master craftsmen of that time are held for safe keeping within its walls. Tucked at the secluded tip of a tranquil bay and watched over for millennia by the surrounding mountains, Kotor is a UNESCO World Heritage treasure.
Sicily (Messina), Italy
Located in northeastern Sicily on the slopes of the Peloritani Mountains, Messina is an ancient place with a fascinating history. Walk by the ruins of the Santa Maria Alemanna Church, built in 1220 A.D. You'll also want to see the Duomo, a Romanesque and Norman cathedral that includes a display of artifacts in its treasury.
Naples, Italy
Framed by Mount Vesuvius along a dramatic skyline, the 2,800 year-old port city of Naples is chock full of historical sites, churches, and museums that make it a fascinating place for you to explore. For all of Rome's notoriety and reputation, Naples, with its historic city center deemed a UNESCO World Heritage Site, has just as many important archeological sites and landmarks. Visit the Museo Archeologico Nazionale for a world-class collection of Egyptian and Graeco-Roman artifacts. And if you'd like to venture a little deeper on your Naples cruise, then exploring Naples from below the ground is a must. Start with a trip into the basement of the San Lorenzo Maggiore church where you'll find a partially excavated Roman market and a little deeper, just below the Roman ruins, you'll find remnants from the Greeks to discover. And in the region where pizza was first invented, you know the food is going to be incredible. Whether you're looking for a thin, woodfired Margherita pie, spaghetti alle vongole or a zeppole dusted with confectioners' sugar, Naples and her bountiful edible treasures is sure to please. Only 35 miles down the coast, Salerno offers you a rich history, but also boasts a marvelous collection of parks, natural wonders, and unique vantage points to take in the beauty of the Tyrrhenian Sea. Two cities, one incredible stretch of Italian coastline.
Portofino, Italy
Stroll tiny Portofino, a perfectly poised pastel village taking refuge on its own secluded peninsula. Stop at a charming café to get a bite and watch the yachts bobbing in the harbor. Explore the seductive boutiques and art galleries that line the harbor and narrow streets. Discover historic sites like the Church of St. Martin and the Castello Brown fortress. Just down the Italian Riviera awaits Cinque Terre National Park, a seascape of fishing villages carved from the cliffs. Hike through the park on 15th-century footpaths winding through olive groves and vineyards, overlooking the sparkling Mediterranean.
Florence/Pisa (La Spezia), Italy
La Spezia, which lies between Genoa and Pisa, and is just minutes to the east of Cinque Terre - the five fishing ports that enjoy National Park status - is home to the Palio del Golfo, an annual boat race that sees the Gulf of Poets; 13 historic villages face off against one another in celebration of the annual Festa del Mare. The town also offers fantastic shopping opportunities, as well as plenty of trattorias to enjoy local, Ligurian cuisine.
Rome, Italy
Civitavecchis was settled in 108 A.D. by the Emporer Trajan and has since served faithfully as a gateway to Rome, the capital of Italy. Once the center of the Ancient World from which emperors ruled over nearly all of western civilization, Rome is still a cultural mecca. Only a few cities in the world can boast such a well-preserved level of architecture, art, and religious iconography. There's an enormous wealth of culture and history to discover on a cruise to Rome. Visit the ancient halls of the 50,000-seat Colosseum, gaze upon the ceilings of Sistine Chapel in Vatican City, and stroll the Capitoline Museum. Roman culinary prowess is well respected and beloved the world over. Experience authentic pizza, hearty bowls of fresh pasta, excellent cheeses, wines, seafood, and traditional dishes for centuries. Walk the cobblestoned piazzas making your way to narrow side streets where you're sure to find craftsman shops and beautiful boutiques filled with gorgeous handmade accessories and homewares for keepsakes and souvenirs.
Thursday, August 8, 2020
Bid farewell to Italy and prepare for your flight home and your motorcoach transfer back to Central PA with fond memories of a wonderful trip.
*Please see your Travel Agent to reserve your choice of shore excursions.*
Tour Activity Level: 2
This tour requires average physical activity. You should be in good health, able to climb stairs and walk reasonable distances, possibly over uneven ground and cobblestoned streets.
Itinerary
| Date | Port | Arrive | Depart |
| --- | --- | --- | --- |
| 07/30 | Venice, Italy |   |   |
| 07/31 | Venice, Italy |   | 2:00PM |
| 08/01 | Kotor, Montenegro | 12:00PM | 8:00PM |
| 08/02 | At Sea |   |   |
| 08/03 | Sicily, Italy | 8:00AM | 6:00PM |
| 08/04 | Naples, Italy | 7:00AM | 6:30PM |
| 08/05 | At Sea |   |   |
| 08/06 | Portofino, Italy | 8:00AM | 9:00PM |
| 08/07 | Florence/Pisa, Italy | 7:00AM | 5:30PM |
| 08/08 | Rome, Italy | 5:00AM |   |
Itinerary is subject to change at anytime without notification and/or compensation.
General Information
Travel Documents
An original, signed passport valid for 6 months beyond stay, and with at least one blank visa page for visa stamp(s) is required for this cruise.
Payment
Deposit of $450 per person/$900 per cabin will confirm your reservation. Final payment is due to AAA by April 3, 2020. Solo Travelers Rewards Club maximum voucher redemption: $100
Cancellation/Penalties
Deposit date to day of departure $25 per person, plus…
From May 2 - 16, 2020 25% of gross fare per person, plus any additional suppliers' fees
From May 17 - May 30, 2020 50% of gross fare per person, plus any additional suppliers' fees
From May 31 - June 29, 2020 75% of gross fare per person, plus any additional suppliers' fees
After June 29, 2020 NON-REFUNDABLE
*Airfare non-refundable after final payment.
Insurance
For your protection AAA recommends travel insurance. Pre-existing medical conditions may be waived with proper coverage if travel insurance is
purchased within 14 days of initial deposit only. Other conditions may apply; ask your travel agent. AAA recommends Allianz.
Flight
Air arrangements are handled by the tour operator. Seat assignments cannot be confirmed until the tour operator releases names to the airlines 30 days prior to departure. Specific seat requests cannot be guaranteed. Some flight schedules may contain code share agreements.
Clothing/Climate
Average temperatures in Italy in July/August are in the 80s. Daytime, casual clothes and comfortable walking shoes are recommended.
Baggage
Two suitcases per person will be allowed by the cruise line. You may also bring a small carry-on bag. Baggage fees and other charges may be directly assessed by airlines or airport.
Travel Assistance
For personal comfort, group participants who need assistance are required to have a traveling companion who is capable of and totally responsible for providing the needed assistance.
Consumer Disclosure Notice - Part of Contract of Service.
Please read this notice, it constitutes part of your contract for travel-related services
AAA TRAVEL is acting as a mere agent for SUPPLIERS in selling travel-related services, or in accepting reservations or bookings for services that are not directly supplied by this travel agency (such as air and ground transportation, hotel accommodations, meals, tours, cruises, etc.). This agency, therefore, shall not be responsible for breach of contract or any intentional or careless actions or omissions on part of such suppliers, which result in any loss, damage, delay or injury to you or your travel companions or group members. Unless the term "guaranteed" is specifically stated in writing on your tickets, invoice, or reservation itinerary, we do not guarantee any of such suppliers' rates, bookings, reservations, connections, scheduling, or handling of personal effects. Travel agent shall not be responsible for any injuries, damages, or losses to any traveler in connection with terrorist activities, social or labor unrest, climatic conditions, abnormal conditions or developments, or any other actions, omissions, or conditions outside the travel agent's control. Traveler assumes complete and full responsibility for, and hereby releases the agent from any duty of, checking and verifying any and all passport, visa, vaccination, or other entry requirements of each destination, and all safety or security conditions at such destinations. For information concerning possible dangers at international destinations, contact the Travel Advisory Section of the U.S. State Department. For medical information, call the Public Health Service. By embarking upon his/her travel, the traveler voluntarily assumes all risks involved in such travel, whether expected or unexpected. Traveler is hereby warned of such risks, and is advised to obtain appropriate insurance coverage against them. Traveler's acceptance and retention of tickets, reservations, or bookings after issuance shall constitute a consent of the above, and an agreement on his/her part to convey the contents hereto to his/her travel companions or group members.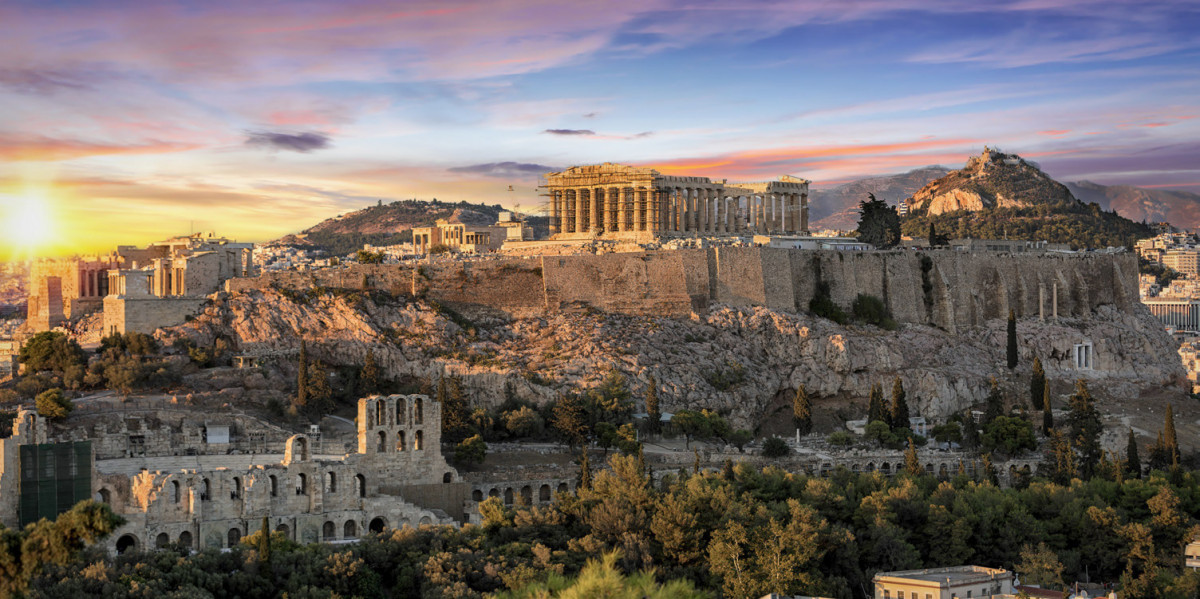 Featured Trip
Treasures Of Greece & The Islands
Ancient Greece and The Mediterranean Islands
Learn More