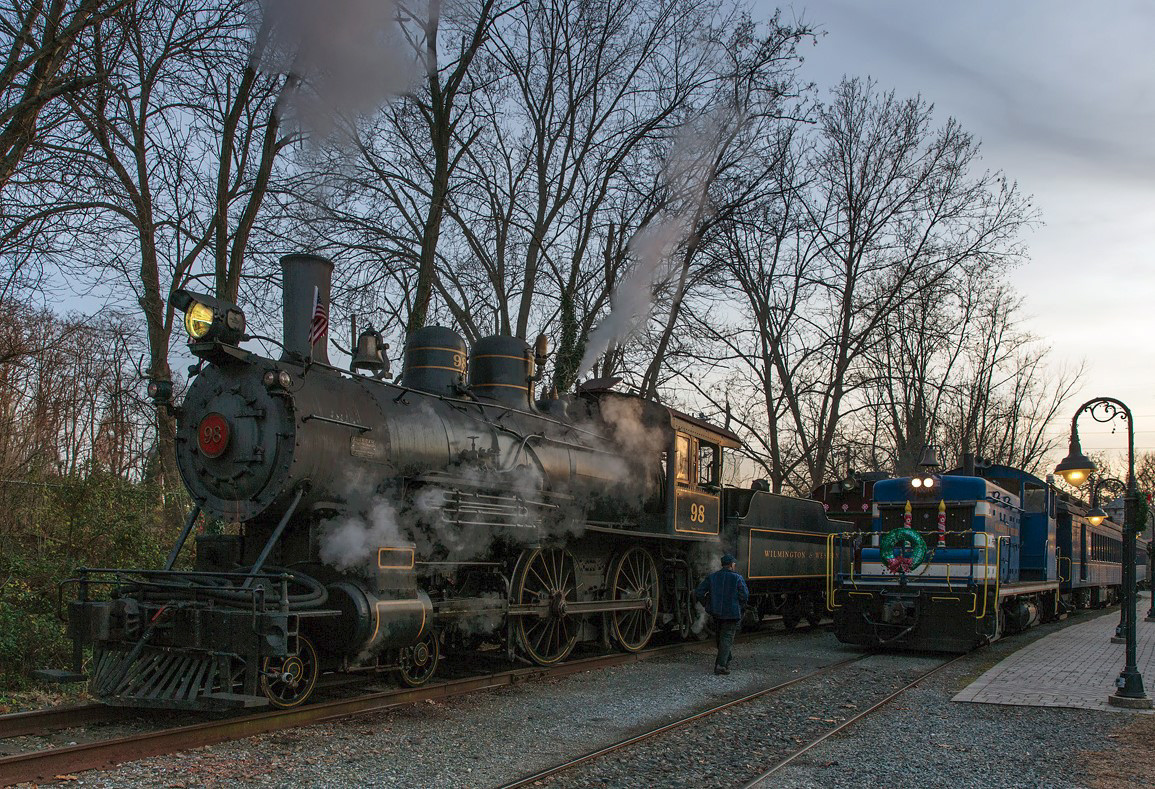 Sunday, December 8, 2019
Brandywine Valley Christmas Ramble
Join the Friends of the Railroad Museum of Pennsylvania for this customized, holiday Ramble, including the Brandywine River Museum, Mendenahll Inn, and teh Wilmongton & Western Railroad.
Booking Deadline: December 8, 2019
Pricing
$199.00: Current Friends of the Railroad Museum of Pennsylvania Member
$219.00: Non-Member
All pricing and included features are based on a minimum of 35 passengers. This Ramble is subject to cancellation due to insufficient and/or late registration. Please contact the Friends of the Railroad Museum of Pennsylvania or go online at www.rrmuseumpa.org for membership options. Included in these rates is $20.00, which is a contribution to the nonprofit Friends of the Railroad Museum of Pennsylvania. This amount is tax deductible to the fullest extent of the law. (Contribution may be less if the minimum number of passengers is not achieved.) The $20.00 non-member fee in these rates also is a contribution to the Friends of the Railroad Museum of Pennsylvania.
Included Features
Roundtrip motorcoach transportationT
Tour and admission as described in the itinerary
All taxes and gratuities on included features
Gratuity to motorcoach driver
AAA Discoveries Journey Manager
Itinerary
We'll board our chartered motorcoach at 6:00 a.m. at the Lancaster Airport parking lot and make a 7:30 a.m. stop to pick up passengers at AAA Glen Mills. You may bring snacks and beverages on our motorcoach.
The Brandywine River Museum in Chadds Ford will be opening early, especially and exclusively for our group, during which time we will enjoy an included continental breakfast of assorted pastries, yogurt, granola, fruit, coffee, hot tea, milk and juices in their Millstone Café. We'll begin our visit in the museum before it opens to the public, giving us plenty of time to experience the many fascinating exhibits and detailed, operating holiday train layout, which is constructed and operated by a dedicated group of volunteers.
The Brandywine River Museum houses a distinguished collection of 19th and 20th century American art in a renovated 19th century mill with a dramatic steel and glass addition that overlooks the bucolic Brandywine River. Renowned for its holdings of the Wyeth family of artists, the museum also has a robust program of changing exhibitions of American art.
We'll enjoy a delicious, included Sunday brunch buffet at the historic Mendenhall Inn. The property on which the present Mendenhall Inn is located was one of three parcels given to William Penn's daughter, and is known as the Letitia Penn grant.
Next, we'll board the Wilmington & Western Railroad for a 1½-hour train ride through the historic Red Clay Valley. The Wilmington & Western Railroad was chartered in 1867 to move goods from the mills along the Red Clay Creek to the Port of Wilmington. It added passenger trains in the 1880s. In the mid 1960s, Historic Red Clay Valley Inc. was formed and began operating steam-powered tourist trains between Greenbank Station and Mount Cuba. Reborn from natural disasters in 1999 and 2003, the Wilmington & Western today continues to operate regular steam and diesel-powered tourist trains on their full 10 miles of track between Greenbank and Hockessin.
Finally, we'll board our motorcoach for the return trip to the Lancaster Airport, by way of AAA Glen Mills. Welcome home, and happy holidays to you and yours from the Friends of the Railroad Museum of Pennsylvania!
Itinerary is subject to change without notice or compensation.
General Information
Travel Assistance
For personal comfort, group participants who need assistance are required to have a traveling companion who is capable of, and will be totally responsible for, providing the needed assistance.
Reservations
Space is limited. Reservations are available on a first-come basis. Please complete the registration form and return it promptly with full payment to any AAA Central Penn office or mail to AAA Central Penn, P. O. Box 1354, Harrisburg, PA 17105-1354. Or, fax it to (717) 657-3547 (credit card payment only). Payments may be by check (payable to AAA Central Penn), VISA or MasterCard. Registration and payment in full are due to AAA Central Penn by October 14, 2019. Please call after the October 14, 2019 deadline to determine if any seats are still available.
Cancellation Penalties
From the day of payment to the day of departure, there will be no refunds unless a replacement traveler is provided by the registered participant.
Travel Insurance
Ask your AAA Central Penn agent. AAA recommends Allianz Insurance.
Consumer Disclosure Notice - Part of Contract of Service.
Please read this notice, it constitutes part of your contract for travel-related services
AAA TRAVEL is acting as a mere agent for SUPPLIERS in selling travel-related services, or in accepting reservations or bookings for services that are not directly supplied by this travel agency (such as air and ground transportation, hotel accommodations, meals, tours, cruises, etc.). This agency, therefore, shall not be responsible for breach of contract or any intentional or careless actions or omissions on part of such suppliers, which result in any loss, damage, delay or injury to you or your travel companions or group members. Unless the term "guaranteed" is specifically stated in writing on your tickets, invoice, or reservation itinerary, we do not guarantee any of such suppliers' rates, bookings, reservations, connections, scheduling, or handling of personal effects. Travel agent shall not be responsible for any injuries, damages, or losses to any traveler in connection with terrorist activities, social or labor unrest, climatic conditions, abnormal conditions or developments, or any other actions, omissions, or conditions outside the travel agent's control. Traveler assumes complete and full responsibility for, and hereby releases the agent from any duty of, checking and verifying any and all passport, visa, vaccination, or other entry requirements of each destination, and all safety or security conditions at such destinations. For information concerning possible dangers at international destinations, contact the Travel Advisory Section of the U.S. State Department. For medical information, call the Public Health Service. By embarking upon his/her travel, the traveler voluntarily assumes all risks involved in such travel, whether expected or unexpected. Traveler is hereby warned of such risks, and is advised to obtain appropriate insurance coverage against them. Traveler's acceptance and retention of tickets, reservations, or bookings after issuance shall constitute a consent of the above, and an agreement on his/her part to convey the contents hereto to his/her travel companions or group members.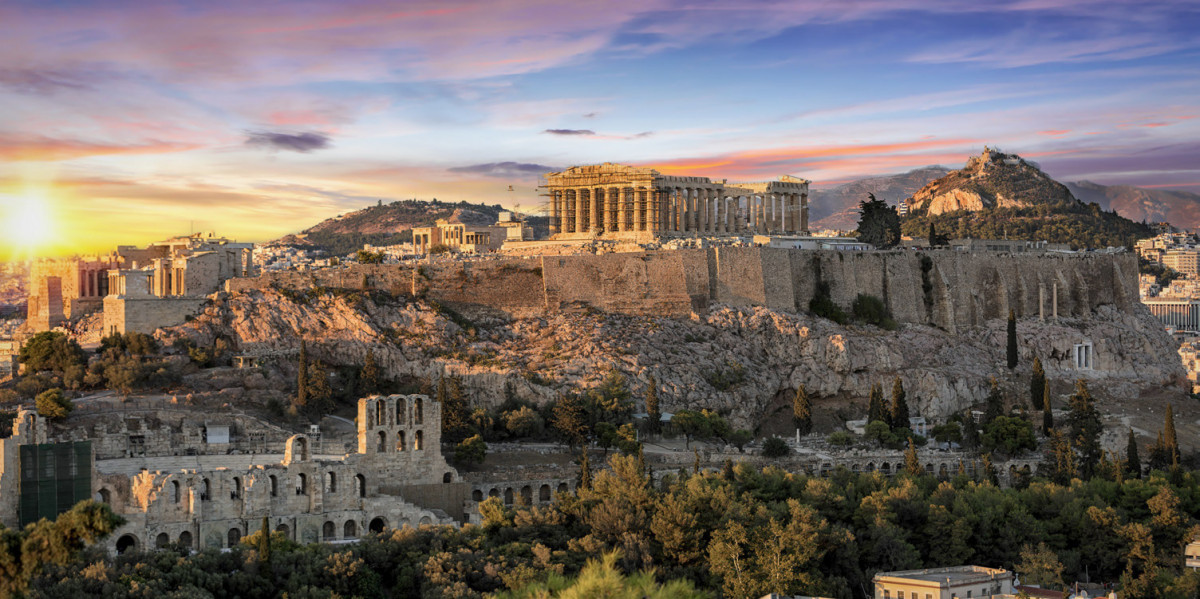 Featured Trip
Treasures Of Greece & The Islands
Ancient Greece and The Mediterranean Islands
Learn More