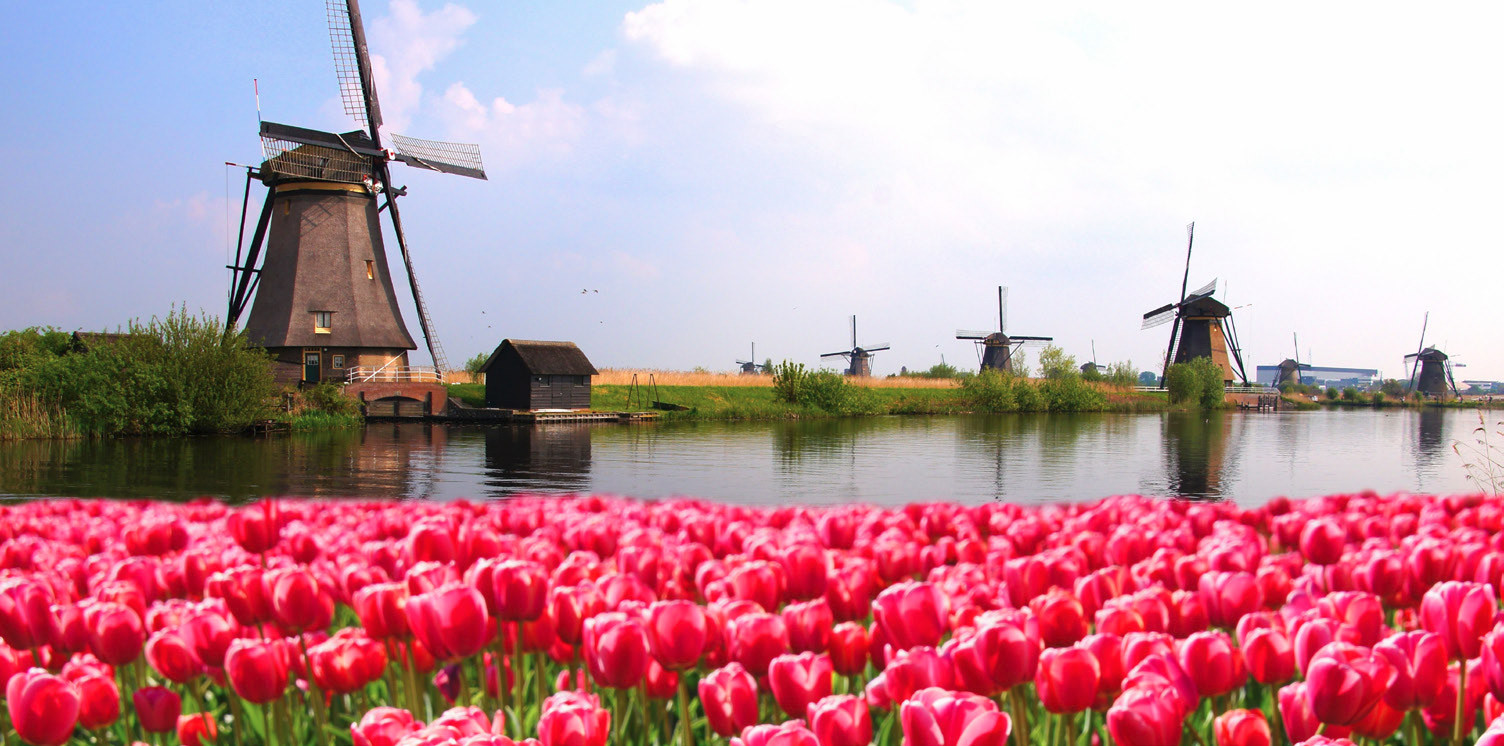 March 31 - April 10, 2020
Tulip Time Cruise With 2 Pre-Nights In Amsterdam
Enjoy this 7-night cruise with AMA Waterways and AAA - see Amsterdam, Hoorn, Ghent, Antwerp, Rotterdam, and more, with free parking and roundtrip transfers.
Booking Deadline: December 21, 2019
Pricing
| Stateroom Category | Double Rate Per Person |
| --- | --- |
| SS Suite | $8,769 |
| AA French Balcony & Outside Balcony | $7,459 |
| AB French Balcony & Outside Balcony | $7,259 |
| BA French Balcony & Outside Balcony | $7,059 |
| BB French Balcony & Outside Balcony | $6,859 |
| C French Balcony | $6,349 |
| D Fixed Windows | $5,639 |
| E Fixed Windows | $5,339 |
All non-members must add $60 to the above rate.
Single Occupancy rates available on request.
Rates are subject to availability at time of booking and include taxes, fees and fuel surcharges which are subject to change. All pricing and included features are based on a minimum of 25 full-fare passengers.
Included Features
Free parking with roundtrip transfers to local international airport
Roundtrip airfare between local international airport and Amsterdam, Netherlands
Two Night Amsterdam Pre Cruise Package
All transfers between the airport, land accommodation, and the pier
Seven nights aboard the AmaSerena
All onboard meals and entertainment
Services of a Professional Cruise Manager throughout the entirety of your package
Baggage handling
Services of a Discoveries Journey Manager
Pre-Cruise Inclusions
Two night's hotel accommodations
Transfers from airport to hotel and hotel to pier
Amsterdam City Tour
Haarlem, Netherlands excursion
Daily breakfast
 
Highlights
Tuesday, March 31, 2020: Depart for Amsterdam
Motorcoach from Central PA to a local international airport for an overnight flight to Amsterdam.
Wednesday, April 1, 2020: Welcome to Amsterdam
Transfer from the airport to your hotel for the beginning of your 2 Night Pre Cruise package and meet your Cruise Manager.
Thursday, April 2, 2020: Haarlem, Netherlands Excursion
Take part in a Haarlem Canal Cruise Excursion that is included as part of your pre-cruise package.
Friday, April 3, 2020: Amsterdam and Embarkation
Before embarking on your river cruise get a better look at Amsterdam with a city tour that is included as part of your pre cruise package. Then transfer from your hotel to the dock where you'll board your luxurious river cruise ship, AmaSerena.
Saturday, April 4, 2020: Amsterdam - Hoorn
Enjoy a scenic cruise through the IJsselmeer to Hoorn, where you have a choice of three excursions. Visit a family-run tulip farm with over one million tulips, each in different phases of growth and in many species and colors. For those seeking to travel back in time, you can visit the Dutch East India Museum, providing insight into the Dutch Golden Age between 1500 and 1800. And for more active adventurers, go for a guided bike ride through the Dutch countryside.
Sunday, April 5, 2020: Middleburg
After enjoying a scenic cruise through the Delta, you can explore medieval Middelburg, which was the second largest trading city of the Dutch East India Company. Or, if you feel like exploring the city on two wheels, a guided bike ride is the perfect choice. Alternatively, you may venture off to the Delta Works storm surge barrier, an impressive series of dams and Dutch hydraulic engineering. More than half of the Netherlands lies below sea level and the Delta Works were built to prevent a recurrence of the 1953 flood disaster.
Monday, April 6, 2020: Ghent, Belgium
There are several choices of excursions, depending on your interests. For those who wish to discover two medieval cities, Ghent and Bruges, you'll want to choose a highlights tour. Admire Ghent's canal-side architecture and some of its famous sights, including the Castle of the Counts and Ghent Cathedral, and then visit Bruges, one of the best preserved medieval cities in Europe. Alternatively, you may go on a full-day excursion to Bruges, which includes a visit to the Church of Our Lady, home to the beautiful Carrara marble Madonna and Child sculpture by Michelangelo. Those more inclined to learn about the art of Belgian chocolate making can join a master chocolatier as he shares his insights. And for those who wish to enjoy more free time, join a walking tour of Ghent, followed by leisure time.
Tuesday, April 7, 2020 - Antwerp
Explore this trendy city on a walking tour where you'll see Antwerp's Steen Castle, Grote Market and Brabo Fountain, along with the UNESCO-designated Cathedral of Our Lady. For a more active exploration of the area, join a guided bike tour. Or you can visit the Rubens House, the former home of the famous 17th-century Flemish Baroque painter. Later in the afternoon, you have a choice of two excursions. Foodies will want to go on a culinary tour to indulge in chocolate, waffles and beer. Flower lovers and gardeners can roam through the Floralia, an annual spring flower show featuring approximately one million bulbs that are handplanted each year by the castle staff.
Wednesday, April 8, 2020 - Rotterdam- Kinderdijk - Schoonhoven
During the morning, you can go on a walking tour of Rotterdam, nicknamed the "Gateway to Europe," and taste local specialties. Or visit Delfshaven, where, on August 1, 1620, the Pilgrim Fathers departed on their epic journey aboard the Speedwell. Stopping in Southampton, many then boarded the Mayflower and concluded their journey at Plymouth Rock in Massachusetts. Alternatively, go on an excursion to Delft, known as the home of the painter Johannes Vermeer, Delft Blue earthenware and the Royal House. While here, you'll visit the Royal Delft Porcelain Factory and Museum. If you prefer a more active adventure, then go on a bike ride through Rotterdam and past some of its famous landmarks and architecture. In the afternoon, venture to the UNESCO World Heritage Site of Kinderdijk, a lovely village renowned for having the country's greatest concentration of windmills, all dating from the 18th century. You may also pedal past the windmills from the seat of a bike. In the evening, head to Schoonhoven, the "Silver City," known for its silversmiths and clock makers, and enjoy free time to stroll among its shops and boutiques, or along the charming canal.
Thursday, April 9, 2020 - Amsterdam
One of the most impressive public gardens in the world, Keukenhof presents a spectacular display of millions of flowering tulips spread out over 70 acres. Spend time ambling through this legendary garden, open only nine weeks a year and sometimes referred to as the "Garden of Europe". Later in the day, admire Amsterdam's historic harbor and canals, where you'll see beautiful homes lining the water and the fabled Skinny Bridge.
Friday, April 10, 2020 - Depart for USA
Disembark the ship and prepare for your flight home. The group will be transferred to the airport after breakfast.
Itinerary is subject to change at any time without notification and/or compensation.
*Please see your Travel Agent to reserve your choice of shore excursions.*
Activity Level: 2
This tour requires average physical activity. You should be in good health, able to climb stairs and walk reasonable distances, possibly over uneven ground and cobblestoned streets.
Itinerary
| Date | Port | Arrive | Depart |
| --- | --- | --- | --- |
| 04/03 | Amsterdam, Netherlands | 3:00PM |   |
| 04/04 | Hoorn, Netherlands |   |   |
| 04/05 | Middleburg, Netherlands |   |   |
| 04/06 | Ghent, Belgium |   |   |
| 04/07 | Antwerp, Belgium | 8:00AM | 5:00PM |
| 04/08 | Rotterdam, Netherlands | 8:00AM | 5:00PM |
|   | Kinderdijk, Netherlands | 8:00AM | 5:00PM |
|   | Schoonhoven, Netherlands | 8:00AM | 5:00PM |
| 04/08 | Amsterdam, Netherlands |   |   |
| 04/10 | Amsterdam, Netherlands | 8:00AM | 5:00PM |
Itinerary is subject to change at anytime without notification and/or compensation.
General Information
Travel Documents
U.S. citizens must travel with an original, signed passport valid for 6 months beyond stay, and with at least one blank visa page for visa stamp(s).
Payment
Deposit of $400 per person/$800 per cabin will confirm your reservation. Final payment is due to AAA by December 21, 2019.
Solo Travelers Rewards Club maximum voucher redemption: $100
Cancellation/Penalties
Deposit date to day of departure $25 per person, plus…
Prior to December 2, 2019 $200 administration fee per person
From December 3, 2019 - January 1, 2020 $400 administration fee per person
From January 2 - January 31, 2020 35% of gross fare per person, plus any additional suppliers' fees
From February 1 - March 2, 2020 50% of gross fare per person, plus any additional suppliers' fees
From March 3 - March 25, 2020 80% of gross fare per person, plus any additional suppliers' fees
After March 26, 2020 NON-REFUNDABLE
Insurance
For your protection AAA recommends travel insurance. Pre-existing medical conditions may be waived with proper coverage if travel insurance is purchased within 14 days of initial deposit only. Other conditions may apply; ask your travel agent. AAA recommends Allianz.
Flight
Air arrangements are handled by the tour operator. Seat assignments cannot be confirmed until the tour operator releases names to the airline approximately 30 days prior to departure. Specific seat requests cannot be guaranteed. Some flight schedules may contain code share agreements.
Clothing/Climate
Average temperatures in the Netherlands and Belgium for April is in the 40s. Recommended on board clothing is comfortable "Country Club Casual". Clothing that can be layered and comfortable walking shoes are recommended for excursions.
Baggage
Two suitcases per person will be allowed by the cruise line. You may also bring a small carry-on bag. Baggage fees and other charges may be directly assessed by the airline or airport.
Travel Assistance
For personal comfort, group participants who need assistance are required to have a traveling companion who is capable of and totally responsible for providing the needed assistance.
Consumer Disclosure Notice - Part of Contract of Service.
Please read this notice, it constitutes part of your contract for travel-related services
AAA TRAVEL is acting as a mere agent for SUPPLIERS in selling travel-related services, or in accepting reservations or bookings for services that are not directly supplied by this travel agency (such as air and ground transportation, hotel accommodations, meals, tours, cruises, etc.). This agency, therefore, shall not be responsible for breach of contract or any intentional or careless actions or omissions on part of such suppliers, which result in any loss, damage, delay or injury to you or your travel companions or group members. Unless the term "guaranteed" is specifically stated in writing on your tickets, invoice, or reservation itinerary, we do not guarantee any of such suppliers' rates, bookings, reservations, connections, scheduling, or handling of personal effects. Travel agent shall not be responsible for any injuries, damages, or losses to any traveler in connection with terrorist activities, social or labor unrest, climatic conditions, abnormal conditions or developments, or any other actions, omissions, or conditions outside the travel agent's control. Traveler assumes complete and full responsibility for, and hereby releases the agent from any duty of, checking and verifying any and all passport, visa, vaccination, or other entry requirements of each destination, and all safety or security conditions at such destinations. For information concerning possible dangers at international destinations, contact the Travel Advisory Section of the U.S. State Department. For medical information, call the Public Health Service. By embarking upon his/her travel, the traveler voluntarily assumes all risks involved in such travel, whether expected or unexpected. Traveler is hereby warned of such risks, and is advised to obtain appropriate insurance coverage against them. Traveler's acceptance and retention of tickets, reservations, or bookings after issuance shall constitute a consent of the above, and an agreement on his/her part to convey the contents hereto to his/her travel companions or group members.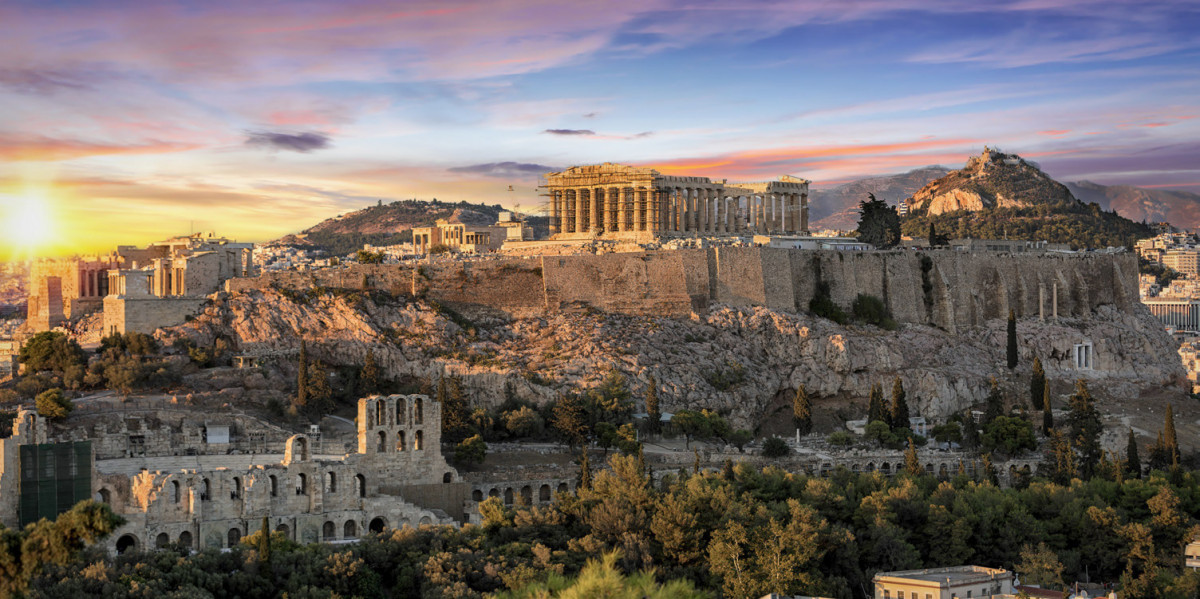 Featured Trip
Treasures Of Greece & The Islands
Ancient Greece and The Mediterranean Islands
Learn More