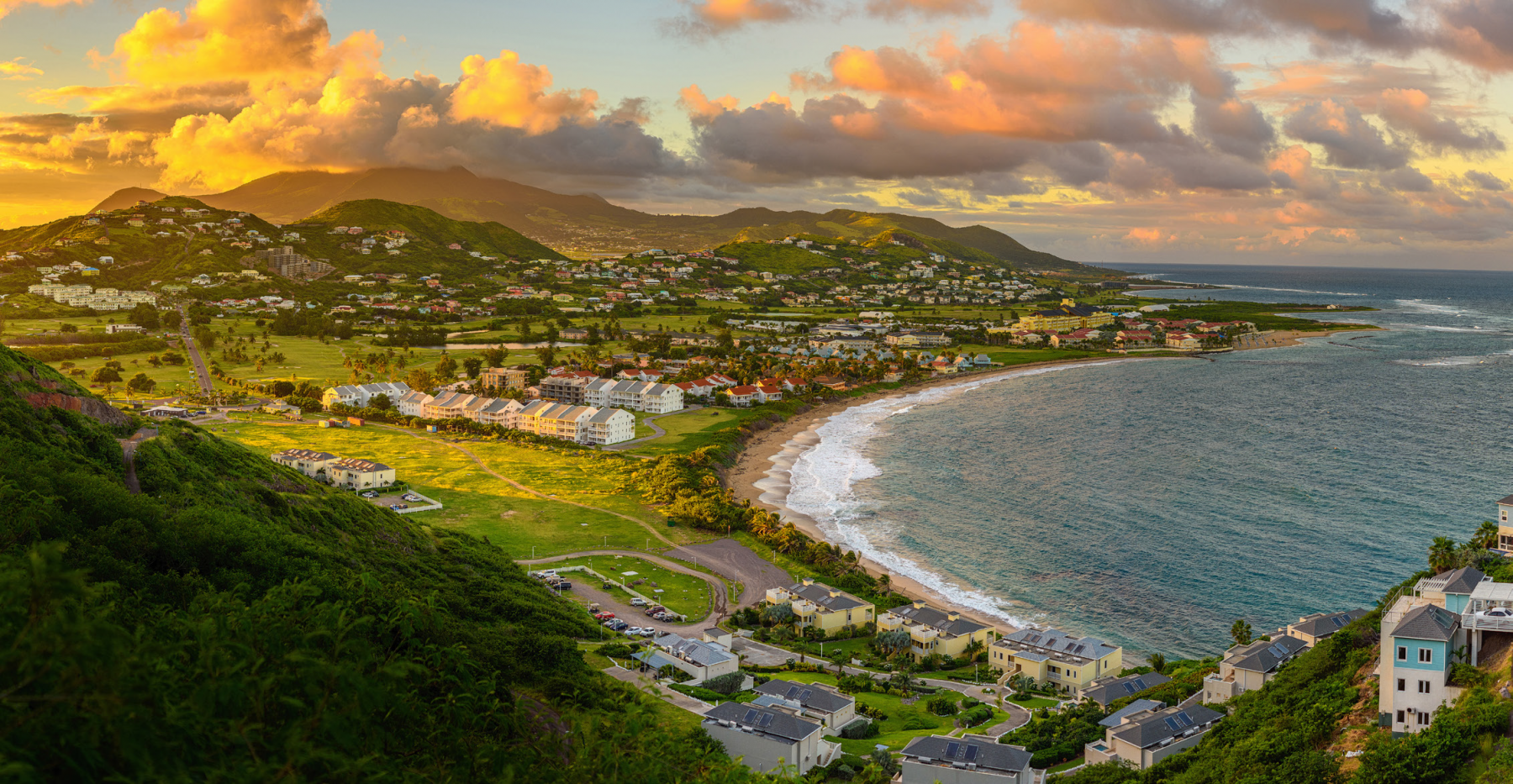 January 9 - 20, 2022
Winter Getaway Cruise
More information on cruising with Royal Caribbean Cruise Line is available in our Travel Talks Blog. Please click here to view the recorded presentation.
Booking Deadline: September 27, 2021
Pricing
| | | |
| --- | --- | --- |
| Stateroom Category | Double Rate Per Person | Single Rate Per Person |
| 2D Balcony | $1,899 | $3,339 |
| 2N Ocean View | $1,639 | $2,819 |
| 4U Interior w/ Virtual Balcony | $1,469 | $2,479 |
All non-members must add $60 to the above rates.
Rates are subject to availability at time of booking and include taxes, fees and fuel surcharges which are subject to change. All pricing and included features are based on a minimum of 25 full-fare passengers.
Included Features
Free parking with roundtrip transfers to Cape Liberty, NJ Cruise Port
Eleven nights aboard Anthem of the Seas®
All onboard meals and entertainment
(specialty restaurants may have nominal fees)
AAA Onboard Cocktail Reception
$50 per stateroom onboard credit
AAA Welcome Reception
Baggage handling
Services of a Discoveries Journey Manager
Highlights
San Juan, Puerto Rico
Puerto Rico's 500-year-old capital is a history buff's dream come true. The Spanish settled this harbor as a New World home base, and that influence is still evident, from the fortress walls lining the coastline to the rainbow of colonial buildings along narrow streets. Venture further out from the old town and nature unfolds. You can scale high into jungled mountains of El Yunque Forest, or keep to the foothills on a riverside horseback ride. If despacito is more your speed, pick a pristine beach and recline with a codfish fritter and rum drink in hand. San Juan gives you the perfect outpost to dial up or dial down your vacation.
Fun Things to Do:
Experience Castillo De San Felipe Del Morro. Strong and beautiful, this fort has helped guard the shore for nearly five centuries while overlooking some of the island's best scenery. Explore it via spiral staircase between levels and grab a photo at one of the iconic garita sentry boxes that line the outer walls.
In Old San Juan, you'll find plenty of island fare and criolla cuisine, home cooking flavored by Spanish and African influences. Try some Mofongo, mashed fried green plantains often stuffed with meat, or snack on some codfish fritters, called bacalaitos.
During your visit to San Juan, head to the blue-hued cobblestone streets of Old San Juan for your pick of boutiques offering handmade lace and hand-rolled cigars, plus duty-free luxury items like diamonds, gemstones, and watches.
Philipsburg, St. Maarten
What makes St. Maarten so unique is its blend of cultures. The island is home to 120 different nationalities speaking over 80 languages, and is governed by two countries: the Netherlands and France. In fact, it's the smallest land mass in the world to be shared by two different nations. While it may be less than 40 square miles, there's plenty to do on this little island. You can travel back in time while exploring centuries-old ruins and get your adrenaline fix ziplining through lush tropical forests. If you're after a little rest and relaxation, you'll find plenty of secluded beaches where you can work on your suntan before treating your taste buds to some of the best cuisine in the Caribbean.
Fun Things to Do:
The largest saltwater lagoon in the Caribbean, Simpson Bay is a great spot for lounging and watching the boats and yachts that dot its picturesque harbor.
Hike to the top of Mount Concordia, which marks the border between the French and Dutch sides of the island, for the best views of both sides.
This gourmet capital of the Caribbean serves a mix of French, East Indian and island flavors. Stop by a roadside barbecue stand (called lolo) and enjoy lobster grilled on split-metal drums. Or dine on stuffed crab and cod fritters at any local café. Be sure to try some guavaberry liqueur, made exclusively on the island.
Basseterre, St. Kitts & Nevis
Greens in every shade, spring from the rolling hills of St. Kitts, an island ripe with eco-tourism adventures. In the port city of Basseterre, you'll find centuries of history to explore in impressive estates and photo-worthy monuments like the Brimstone Hill fortress, one of the best-preserved military structures in the Americas. Cruise to St. Kitts & Nevis and gear up for a unique climb up the 3,792-foot Mount Liamuiga volcano for views well worth the hike. Or hop in a kayak to get up close with a rainbow of tropical reef fish. Looking for something a little more laidback? Escape to the tiny unhurried sister island, Nevis, for smooth golden beaches and clear-water snorkeling, it's just a thirty-minute ferry ride away.
Fun Things to Do:
Hit the Mount Liamuiga trail and trek through towering trees, tangled vines, and tropical flowers to the crater of the 3,792-foot dormant volcano. At the peak of your 6-mile ascent, you'll be rewarded with a view that goes so far, you can see neighboring islands.
Hop on the West Indies' last railway, double-decker railcars that travel along a line built a century ago to transport sugarcane across the island. You'll pass historical estates and countryside filled with tall wild sugarcane.
Casual beach spots with super-fresh seafood are your best bet for lunch. Order some spiny lobster or conch grilled over an open fire. More adventurous eaters should try West Indian specialties like pepper pot, Arawak chicken and goat water stew. For a quick snack, vendors sell sugarcane stalks to chew on.
Bridgetown, Barbados
You'll find Bridgetown strikes a fine mix of island warmth and English heritage. Stately colonial buildings intermingle with colorful wooden homes, open-air markets, and catch-of-the-day cafes. Outside of the bustle of "Town", as the locals call it, Barbados is a new kind of paradise in any direction. Head towards the shore for pink-and-white-sand beaches that stretch on endlessly and crystal-clear turquoise waters. Or stick to the center of the island, where you'll find rolling hills and valleys, sugarcane fields and historic plantations. You can even travel underground to discover limestone caves with their own waterfalls.
Fun Thing to Do:
Take a solar-powered tram journey 170 feet below ground into Harrison's Cave, an intricate limestone cave system. Here you'll find flowing streams, waterfalls, emerald-hued pools, unusual stalactite formations, and towering columns that formed over thousands of years.
Hop into a rugged 4x4 and make your way through the Barbados Wildlife reserve. Deep in the island's interior, you'll find playful green monkeys, colorful birds, reptiles, and other native animals roaming freely. Try to visit around 2 p.m. for feeding time to see the green monkeys close-up.
Sit back and relax on the powdery white sands of Harbour Lights on Carlisle Bay Beach. If kicking back with a rum punch in hand is a little too laid back, you can snorkel around shipwrecks, rent a jet ski, or even visit Tortuga to swim with turtles.
St. John's, Antigua
Antigua has a beach for every day of the year, literally. The island experience goes beyond 365 distinct ribbons of white sand and clear waters. In the capital city of St. John's, you'll discover charming candy colored architecture, lively markets, and a beautiful baroque cathedral. Smiling locals greet you wherever you go. On the Southern coast, you can explore Nelson's Dockyard, a centuries-old British naval base built by Admiral Horatio Nelson. Past Antigua's yacht-studded coastline, you'll find upscale boutiques, wild forest trails, hidden coves, and coral reefs bustling with tropical fish. But the best way to see the island is from up above, so cruise to Antigua and hop into a helicopter for a panoramic look at lush jungles, golden beaches, and the nearby volcanic island, Monserrat.
Fun Things to Do:
Explore Betty's Hope, two restored stone windmill towers that were once part of Antigua's first major sugar plantation. The site dates to the mid-1600s.
For some of the best views on the island, head to Shirley Heights, a restored military lookout nicknamed "The Lookout". It offers the best views of the Falmouth and English Harbors.
In Antigua, British Creole, and West Indian flavors come together to spice up local ingredients and fresh seafood. Must-try dishes include fungi, a cooked cornmeal paste similar to Italian polenta, and dunce dumplings made of sweet potato. If you wander the harbor front, you'll find traditional English fish and chips paired with locally brewed Wadadli beer.
**Please see your Travel Agent to reserve your choice of shore excursions**
Tour Activity Level: 2
This tour requires average physical activity. You should be in good health, able to climb stairs and walk reasonable distances, possibly over uneven ground and cobblestoned streets.
Itinerary
| | | | |
| --- | --- | --- | --- |
| Date | Port | Arrive | Depart |
| 01/09 | Cape Liberty, NJ |   | 3:00PM |
| 01/10 | At Sea |   |   |
| 01/11 | At Sea |   |   |
| 01/12 | San Juan, Puerto Rico | 4:00PM | 10:00PM |
| 01/13 | Philipsburg, St. Maarten | 9:00AM | 7:00PM |
| 01/14 | Basseterre, St. Kitts & Nevis | 7:00AM | 4:30PM |
| 01/15 | Bridgetown, Barbados | 9:30AM | 5:00PM |
| 01/16 | St. Johns, Antigua | 10:00AM | 6:00PM |
| 01/17 | At Sea |   |   |
| 01/18 | At Sea |   |   |
| 01/19 | At Sea |   |   |
| 01/20 | Cape Liberty, NJ | 6:00AM |   |
Itinerary is subject to change at any time without notification and/or compensation.
General Information
Travel Documents
U.S. citizens on homeport cruises (cruises that begin and end at the same U.S. port) are currently able to enter or depart the country with a state issued birth certificate with a raised seal and government-issued photo ID. AAA recommends traveling with an original, signed passport valid for 6 months beyond stay, and with at least one blank visa page for visa stamp(s) for this cruise.
Payment
Deposit of $450 per person/$900 per cabin will confirm your reservation. Final payment is due to AAA by September 27, 2021.
Solo Travelers Rewards Club maximum voucher redemption: $100
Cancellation/Penalties
Deposit date to day of departure $25 per person, plus…
From October 12-26, 2021-25% of gross fare per person, plus any additional suppliers' fees
From October 27-November 9, 2021-50% of gross fare per person, plus any additional suppliers' fees
From November 10-December 9, 2021-75% of gross fare per person, plus any additional suppliers' fees
After December 9, 2021-Non-Refundable
Insurance
For your protection AAA recommends travel insurance. Pre-existing medical conditions may be waived with proper coverage if travel insurance is purchased within 14 days of initial deposit only. Other conditions may apply; ask your travel agent. AAA recommends Allianz.
Clothing/Climate
Average temperatures in the Caribbean for January is in the 80s. Daytime, casual clothes and comfortable walking shoes are recommended. Evenings require casual or semiformal attire, with two formal nights.
Baggage
Two suitcases per person will be allowed by the cruise line. You may also bring a small carry-on bag.
Travel Assistance
For personal comfort, group participants who need assistance are required to have a traveling companion who is capable of and totally responsible for providing the needed assistance.
Consumer Disclosure Notice - Part of Contract of Service.
Please read this notice, it constitutes part of your contract for travel-related services.
AAA TRAVEL is acting as a mere agent for SUPPLIERS in selling travel-related services, or in accepting reservations or bookings for services that are not directly supplied by this travel agency (such as air and ground transportation, hotel accommodations, meals, tours, cruises, etc.). This agency, therefore, shall not be responsible for breach of contract or any intentional or careless actions or omissions on part of such suppliers, which result in any loss, damage, delay or injury to you or your travel companions or group members. Unless the term "guaranteed" is specifically stated in writing on your tickets, invoice, or reservation itinerary, we do not guarantee any of such suppliers' rates, bookings, reservations, connections, scheduling, or handling of personal effects. Travel agent shall not be responsible for any injuries, damages, or losses to any traveler in connection with terrorist activities, social or labor unrest, climatic conditions, abnormal conditions or developments, or any other actions, omissions, or conditions outside the travel agent's control. Traveler assumes complete and full responsibility for, and hereby releases the agent from any duty of, checking and verifying any and all passport, visa, vaccination, or other entry requirements of each destination, and all safety or security conditions at such destinations. For information concerning possible dangers at international destinations, contact the Travel Advisory Section of the U.S. State Department. For medical information, call the Public Health Service. By embarking upon his/her travel, the traveler voluntarily assumes all risks involved in such travel, whether expected or unexpected. Traveler is hereby warned of such risks, and is advised to obtain appropriate insurance coverage against them. Traveler's acceptance and retention of tickets, reservations, or bookings after issuance shall constitute a consent of the above, and an agreement on his/her part to convey the contents hereto to his/her travel companions or group members.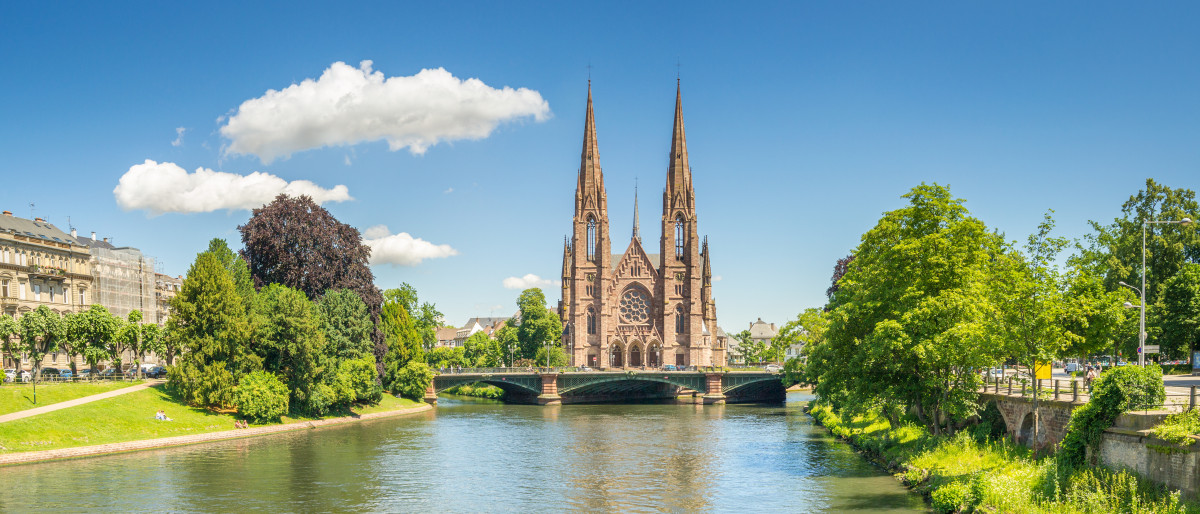 Featured Trip
Rhine Getaway with Viking Cruises
Don't miss this getaway on the Rhine River!
Learn More