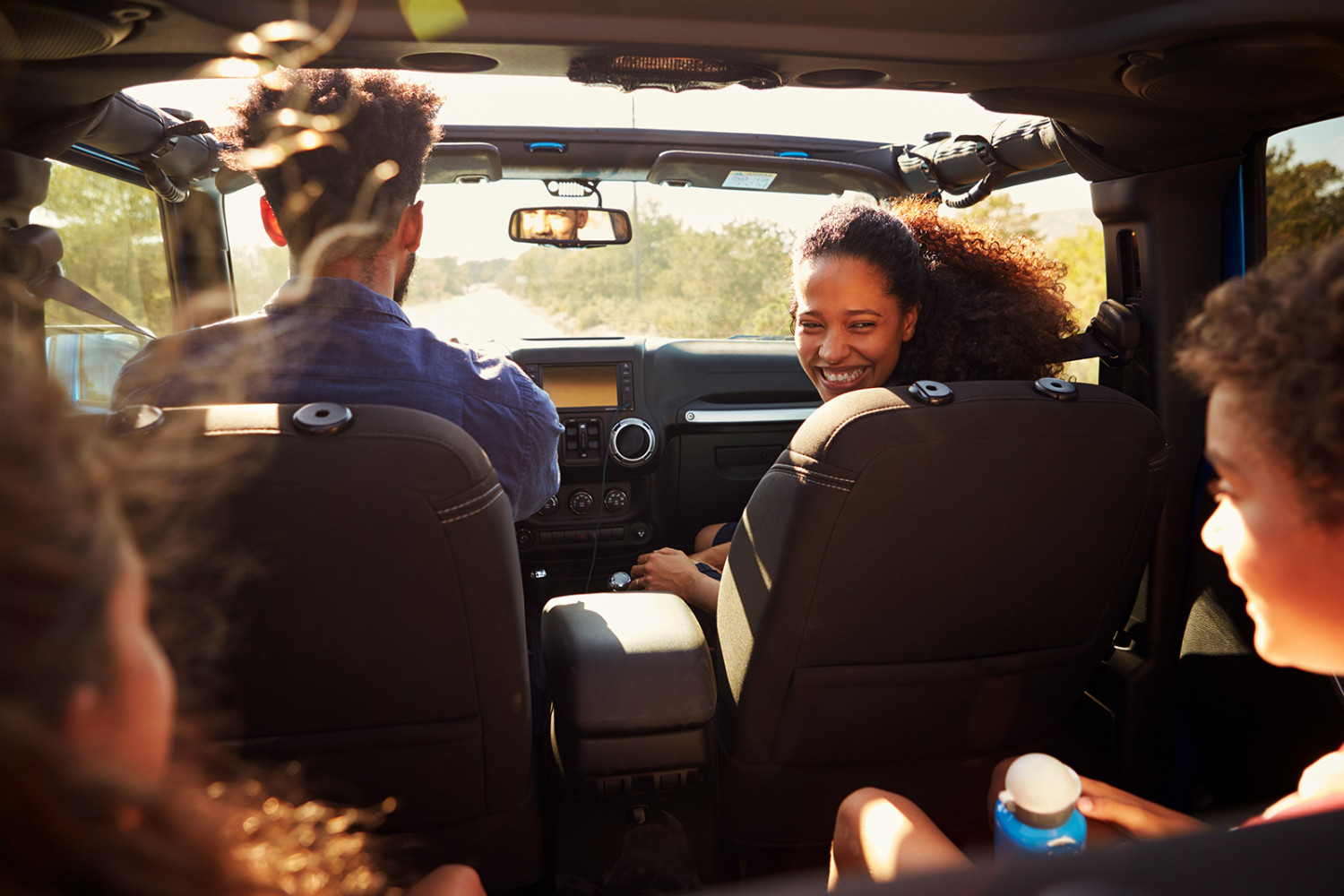 AAA Membership
As a AAA member, you'll always receive the assistance you need. Whether you're looking to open a new AAA membership with us or renew your current one, the AAA membership process is easy all around.
The Value of AAA Membership
AAA Membership Benefits
Your AAA membership benefits go far beyond 24/7 roadside assistance to AAA membership discounts. We're more than happy to be the friend you phone when you've broken down on the side of the road, locked your keys in the car or run out of gas, but we're also here to help you repair your car. We have more than 160,000 auto repair locations nationwide.
Beyond car services, our membership benefits include travel packages, insurance deals, rewards and discounts to save you money, financial services and more. Check out AAA membership levels and learn how you can save. 
Join AAA
Join AAA today and enjoy our effortless AAA membership process. Signing up takes just a few minutes of your time. The sooner you join, the sooner you can start taking advantage of our unmatched benefits. Call today to learn more about our membership options and AAA membership prices. Wondering how much is a AAA membership? Check out our Membership FAQ Page to see the breakdown of membership costs.
Renew AAA Membership
If you haven't set your AAA membership to auto-renew yet, it's never too late to do that. If you prefer going year to year, that's great too. Be sure to follow our AAA membership renewal process before yours expires. It's simple and easy.
You can also pay an AAA membership forward. Gift someone you love the peace of mind that comes with our AAA services and rewards. If you've been looking for a surprise gift for someone, they will never see this one coming!
Frequently Asked Questions
Have any questions about our renewal process or how much a AAA membership costs in PA? Read below to find out if your question has been asked before. Our frequently asked questions page offers detailed answers to just about any question you might have. If you don't see your question listed below, feel free to call or contact us today.
AAA vs. Auto Insurance Policy Coverage
Roadside Assistance Comparison¹
When you look at AAA and the competition, you'll see there's really no comparison.
| Provider/Annual Cost | Roadside Assistance | Coverage Follows | Additional Benefits or Disadvantages | Consumer Satisfaction & Value Ratings³ |
| --- | --- | --- | --- | --- |
| AAA Plus ($89) | Full Service² w/ Towing FREE Up to 100 miles to your location choice | The Member | Significant Benefits w/Discounts on a wide range of consumer services and products / No disadvantages | Top-rated for Consumer Satisfaction & Cost-to-Value |
| Insurance Co. ($10-$30) with a Roadside Assistance network and Toll Free Number | Limited Service w/ Towing Free ONLY to the nearest network repair facility | The Vehicle | No Additional Benefits / Disadvantage: Usage can INCREASE Insurance premium | Low Consumer Satisfaction & Cost-to-Value Ratings |
| Insurance Co. ($10-$30) with Reimbursement coverage (no network) from $25 to $200, depending on carrier | NO Service – Customer finds Roadside Assistance on own and pays then turns in receipt to insurance company for reimbursement up to coverage limit | The Vehicle | No Additional Benefits / Disadvantage: Usage can INCREASE Insurance premium | Low Consumer Satisfaction & Cost-to-Value Ratings |
| No AAA and No Insurance Co. coverage | Customer on their own – Average cost nationally for 100 mile tow is $250 - $600, depending on location. | Not Included | Not Included | Not Recommended |
¹General Comparison using Industry Averages and Statistics – May be exceptions to details provided.
²Full Service Roadside Assistance includes Towing, Battery, Flat Tire, Lockout, Fuel Delivery, and Winching.
³Rating Services such as Consumer Reports, Angie's List, and ValuePenguin.
Membership Benefits
Get the full use of your AAA membership. Download our Member Handbook to learn more.
Contact AAA
Questions about your AAA membership? Contact Membership support.