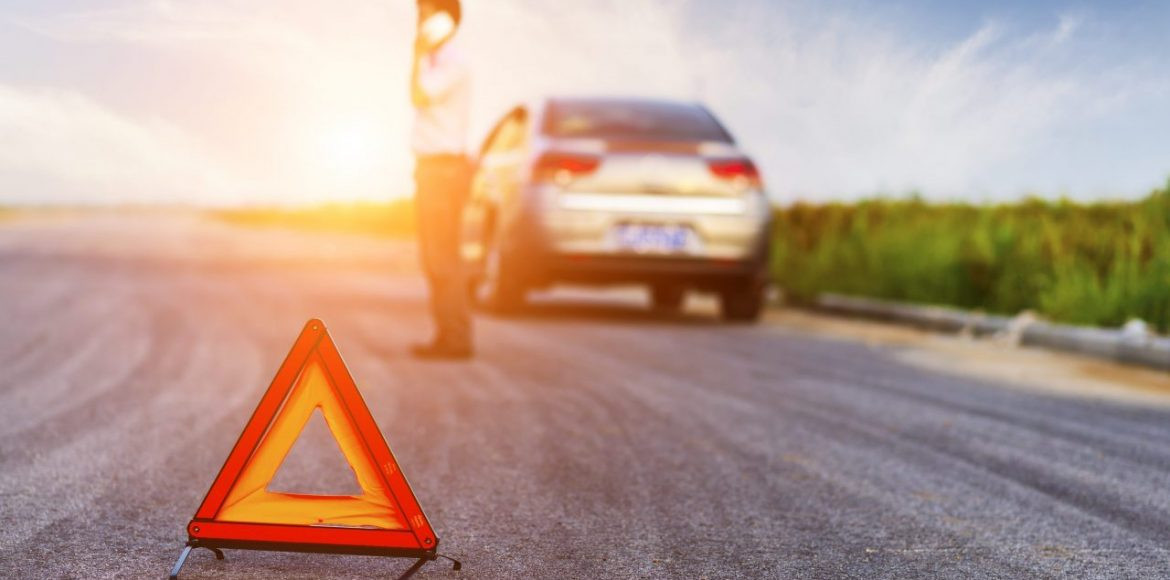 It's every driver's worst nightmare. You're on the highway when suddenly the gas pedal no longer responds to your foot's gentle pressure. You try to nudge the car forward, but it shuts down instead. As you pull off on the shoulder, you notice that your gas gauge reads "0." You ran out of gas before you could fill up, and now you aren't sure how to recover. The nearest gas station is miles away and you don't have a gas container. 
Your worst-case scenario can be downgraded to a minor blip when you belong to AAA Central Penn. We offer fuel delivery to assist drivers when they run out of gas on the road. We provide this service as part of our unmatched road assistance program. 
How Does AAA Fuel Delivery Work? 
When you have a AAA membership, you can contact us from any location in the U.S. and Canada to request assistance. We'll bring enough fuel (2 gallons) to get you to the nearest gas station, where you'll be able to get a complete fill-up.
How can you get started? If you're a member, you have three ways to contact us when you run out of gas: 
On the AAA mobile app
Calling our 24/7 roadside assistance number
Logging on to our website and typing in your zip code and member number
If you need diesel fuel, please specify that request when you get in touch. Diesel fuel may not be available in some areas, depending on your location. 
How Much Does AAA Fuel Delivery Cost? 
As a AAA Central Penn member, you incur no charge for the fuel delivery service. Fuel delivery is included standard with every membership. You may have to pay for the gas, depending on your membership level. AAA Plus, AAA Plus RV and AAA Premier members receive free gas, while AAA Classic Members must pay for the fuel. 
The Advantages of AAA Emergency Fuel Delivery
AAA fuel delivery service offers many benefits, including: 
Coverage of any car you drive in: Even if you're a passenger in a vehicle that runs out of gas, you can request fuel delivery service. 
Care for a new driver: If you have a new driver in the house, you can enjoy peace of mind knowing AAA will be there to help if they run out of gas.
Assistance any time of day or night: No matter when you call, someone will be available to assist you.
AAA Central Penn Provides Fuel Delivery Service and More 
Emergency fuel delivery is one of the many benefits you get when you belong to AAA Central Penn, which has members across the area in Adams, Dauphin, Cumberland, Lancaster and Mifflin counties and more. We provide roadside assistance along with other services, such as discounts at hotels and AAA travel service that can make planning your next vacation a breeze. We have discounts and rewards available, as well as credit card and ID theft services.
Get in touch today to become a AAA member. With our services, you can feel confident you'll never get stranded without gas again.  
Request Roadside Assistance
Request 24/7 emergency roadside assistance.
Become a AAA Member
AAA Members have access to a variety of benefits and discounts.