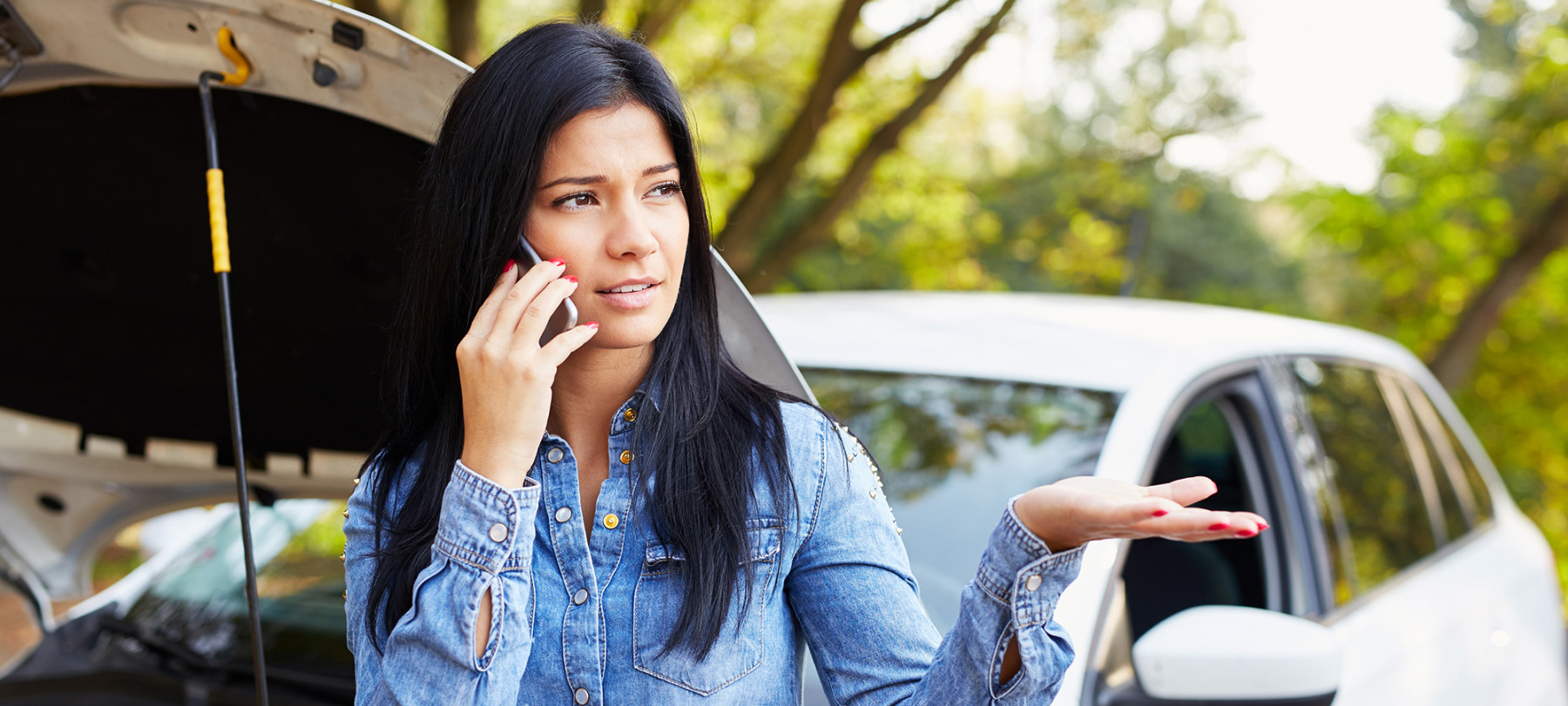 AAA Car Battery Service
Another example of AAA's commitment to always provide the very best road service to members, AAA Battery Service is not offered by any other national motor club. 
Needing a car battery replacement or roadside assistance shouldn't have to ruin a trip. For more than 100 years, the more than 50 million AAA members we've served have relied on us when things went wrong. Our roadside assistance can help you get on your way when you have a flat tire or other problem, but did you know we can also help with your car battery?
Get An Instant Battery Quote Through AAA
Order Online
AAA Mobile Battery Service comes to you for on-the-spot car battery testing, sales and installation*
Free testing of your present battery and electrical system
Free delivery of battery and free installation in most vehicles
Competitively-priced, genuine AAA-branded batteries
6-year pro-rated warranty, 3-year free replacement
*Not available in all areas.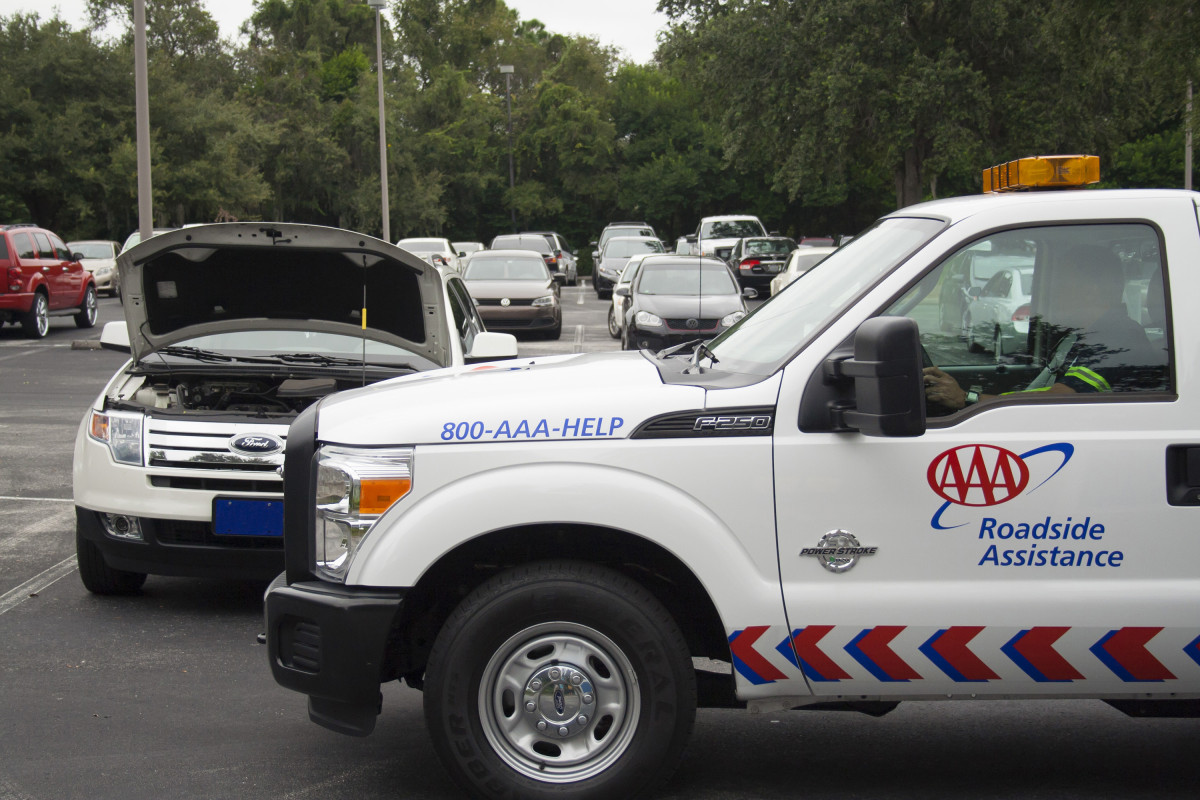 Call For AAA Car Battery Replacement Service
Your car's battery offers electrical current to your vehicle, feeding the starter. You need a working car battery to start your engine at all, and when a battery is running low, your car may be slow to start or make a sort of stuttering noise. When your battery is gone, you'll know it fast: Your engine won't start, and your interior lights won't come on. When that happens, you won't be going anywhere until you address your battery and either get it recharged or get it replaced.
If you're a AAA member, you can get help from us, including:
Replacement and testing of your car battery and charging system: If you're in a covered area and you qualify, this on-the-spot service will come to you free of charge.
AAA batteries: AAA batteries, if they're right for your vehicle, are a strong choice. They're engineered to handle any climate. If you qualify, you'll also enjoy a six-year warranty that includes three years of no-cost replacement, allowing you to drive with less worry.
Savings: When you buy a AAA battery with your membership, you'll save at least $25 on our already competitive car battery prices.
Old battery removal: When you use AAA battery services, we'll recycle and dispose of your old car battery, meaning you won't need to worry about it.
To find out what services are offered in your area and included in your membership, contact your local AAA office.
Need Roadside Battery Assistance?
Stranded with car battery that needs to be charged or replaced? We will come to you and get you back on the road.
How Can I Get AAA Car Battery Delivery and Service?
You can use the AAA mobile app to quickly contact AAA for help. It takes only one click and the app will allow us to find you, so even if you're not sure where you are, we can offer assistance.
You can also get battery assistance with your AAA membership by calling us at 800-AAA-HELP (800-222-4357). Our lines are open 24/7, so you can always reach help. On your mobile device, you can also sign in from our website and request service.
Can AAA Battery Service Help?
If your car won't start and you're a AAA member, contact AAA roadside service battery replacement today. Our technicians offer a range of battery services, including testing the start system, jump-starting the battery, replacing a battery under warranty, testing the battery or charging system and more.
Are you wondering will AAA change my battery? If your car battery is currently under warranty and is a specific age, you may be able to have it replaced at a discount price or even for free. If you do not have a AAA battery under warranty, your AAA road service technician can offer an estimate for replacing the battery.
What Happens When I Call AAA Battery Service?
If you have a AAA membership and contact us for roadside assistance, our technicians will first try to jump start the battery to ensure you can get back to your driving fast. If your car can't be jump-started, a battery service technician may need to come out to take a look at the battery to test it, the alternator and starter. If your car's battery can't pass these tests, technicians can replace your battery. Most carry a variety of batteries. You also have the option of getting your vehicle towed to your mechanic or home and seeking another service.
If you have a AAA battery in your car, it includes a six-year warranty and a three-year free replacement if it fails a battery test. After the first three years, AAA can offer you a battery at a prorated price.
Why Choose AAA Roadside Battery Service?
Not being able to start your car can be an inconvenience at the best of times. In the worst-case scenario, being able to get timely help is important for your safety. AAA membership offers you a variety of battery and roadside services so that you can drive with confidence. Whether your car is having problems with a battery, engine or other component, our road service will bring you peace of mind.
If you'd like to know more about AAA roadside battery services, you can contact 1-800-AAA-HELP (1-800-222-4357) or visit your local AAA office. Request a battery replacement quote today!
Request Roadside Assistance
Request 24/7 emergency roadside assistance.
Become a AAA Member
AAA Members have access to a variety of benefits and discounts.