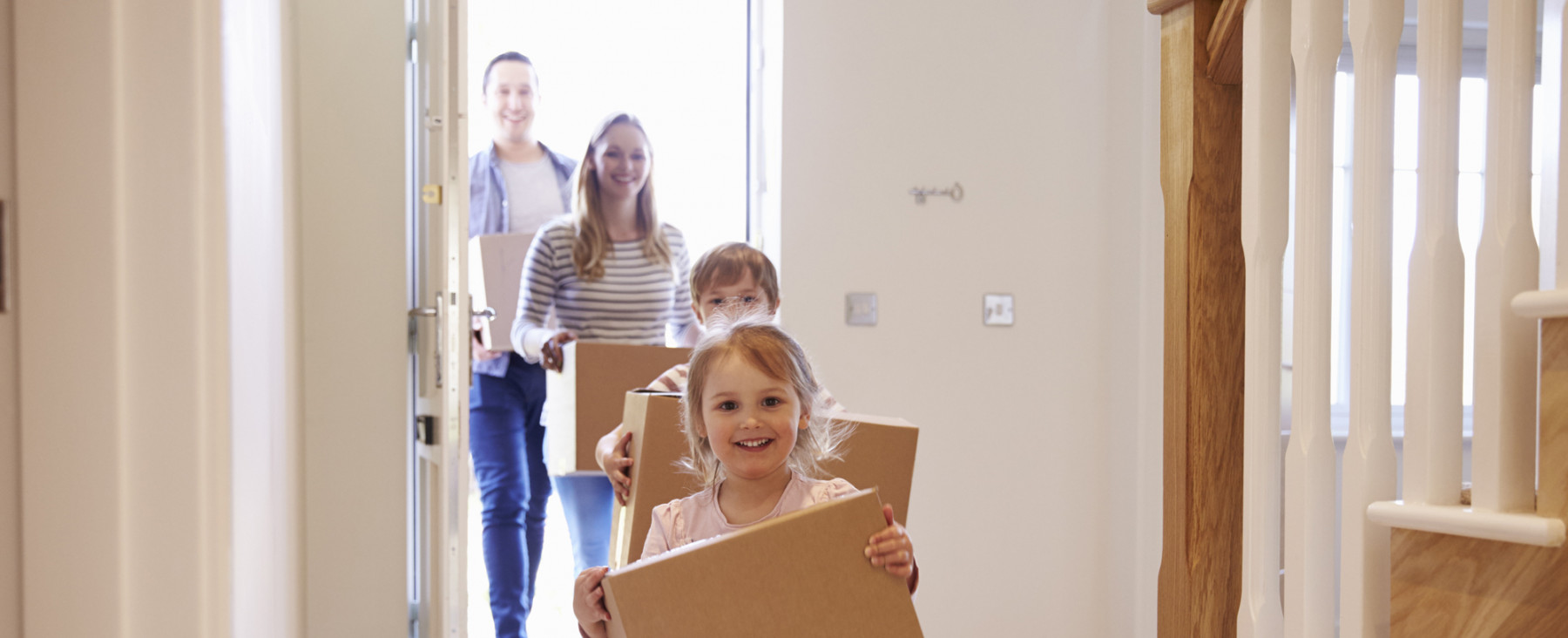 AAA Homeowners' Insurance
Let AAA be your home insurance provider and put more than 100 years of service behind your home.
Your home should make you feel safer than anywhere else, and there are multiple preventative measures you can take to protect it. Even if your home is located in a secure area, anything could happen. From dangerous and damaging storms to burglaries and break-ins, your home is constantly at risk of unexpected accidents. That vulnerability means having reliable homeowners insurance should be one of your top priorities. 
Homeowners insurance can provide you and your family with a sense of security and peace of mind since it will cover various unforeseen expenses. With the right policy, you can restore your home to its former condition after an emergency. If you have children or other dependents in your home, homeowners insurance can help protect them, too.
AAA Homeowners Insurance Options
Many people know us for our roadside assistance, but AAA Central Penn is also a reliable home insurance provider. With one of our policies, you can be confident that your safe space is even more secure with us.
To cater to your individual insurance needs, we have an extensive array of options, such as:
Natural property damage: Whether your home experiences damage from wind, fire or an earthquake, we'll ensure you can repair your home with our coverage.
Renters coverage: If someone is renting out your home, our policy will also protect the renters, so there's no risk or liability for anyone involved. 
Protection for multiple properties: If you have a second home, a duplex, or a condo, we can provide insurance coverage for those other properties, too.
AAA Renters Insurance 
Even if you're leasing your home, insurance is still a necessity. We offer renters insurance that covers several services, including natural disasters and theft. If your belongings are stolen, we'll replace any of your stolen or damaged items, so you can save time while starting over.
In certain emergencies, your entire building might experience a disaster. If this is the case, we'll work with you to find you a new home. Our renters insurance will also cover you if anyone visiting sustains injuries, so you have protection from lawsuits. 
We understand that any event that compromises your rental home can put your life on hold. Still, we can help you can move forward knowing that you have the protection of our services. 
Get Your Own Homeowners Insurance Quote 
Whether you rent or own your home, we have insurance options that fit your needs, and it's easy to find a policy that's right for you when you work with our team. Because we strive to provide you with the best service possible, you'll receive multiple benefits, such as:
Working with friendly insurance agents.
Managing your insurance policies online.
Receiving additional discounts for multiple policies.
Making a claim at any time — day or night.
Experiencing an A+ Superior rating from A.M. Best Company.
When you choose to work with us at AAA Central Penn, you can make a well-informed decision about our vast selection of insurance options. To protect your home, get a homeowners insurance quote today or become a member for even more benefits!
Get an Insurance Quote
Get a quote from AAA for Auto, Home & Life Insurance
Become a AAA Member
AAA Members have access to a variety of benefits and discounts.