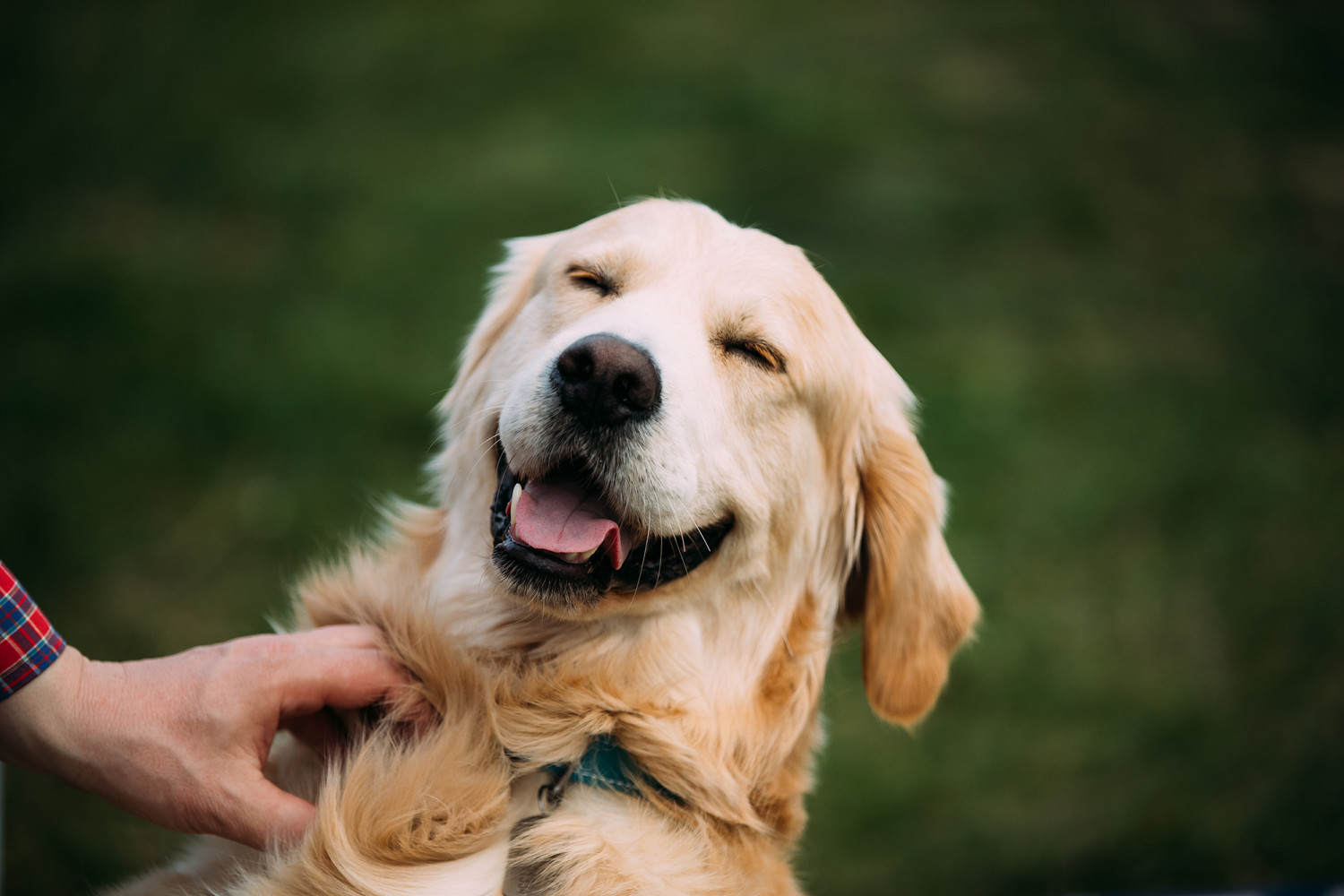 Importance of Pet Insurance
You want to give your cat or dog the best of everything — the tastiest and most nutritious food, the most fun toys, the best hikes or walks and the coziest bed to sleep in. So why not get the best pet insurance as well? Veterinary care is expensive, costing Americans a total of $27.8 billion in 2016, according to the American Veterinary Medical Association (AVMA). The AVMA also reports that 23% of pet owners who don't take their pets to the vet cite their inability to pay for care as the primary reason. 
Pet insurance coverage helps protect your pet and your finances if an unexpected veterinary bill comes along. It gives you the assurance your pet will receive the best care available, no matter how expensive it is.
Why Pet Insurance Matters 
Pet insurance is essential for your furry family members for several reasons:
Peace of mind: If you have good health insurance, you can go to the doctor to check on worrying symptoms without fear that the cost of medical care will be ruinous for you and your family. Pet insurance offers the same peace of mind. If you have pet insurance for your dog or cat, you'll be able to access veterinary care at a reasonable cost. 
Health benefits for pets: If your pet gets sick or injured, you could wait to see if the condition gets better on its own. Even if does, the weeks of coughing and sneezing or limping around with a hurt paw can take a serious toll on your pet's body and mental well-being. Pet insurance allows you to get your pets the medical treatment they need to help them start feeling better faster.
Avoiding critical situations: Some pet health conditions, such as bloat, regularly prove fatal if the pet does not receive immediate veterinary care. In these scenarios, taking a wait-and-see approach can be disastrous for you and your pets. Having reliable pet insurance allows you to get critical intervention when your pet is gravely ill without worrying that you'll drain your bank account or incur debt.
Help with expensive treatments: Some veterinary treatments, such as treatments for cancer or degenerative disc diseases of the spine, can be extremely expensive. Many people opt to put their pets down in these scenarios because they don't have the money to give their pets a good quality of life with these treatments. Pet insurance can help you avoid this situation by assuming the bulk of the costs for high-priced treatments. 
Your choice of veterinary clinics: With human health insurance, you are forced to choose a provider that is within your health network to reap the full benefits of your insurance. With pet insurance, that doesn't happen. Pet insurance doesn't restrict you to a specific network, so you'll have the entire range of talented, licensed veterinarians to choose from.
Long-term savings: As with human health insurance, pet insurance requires you to pay monthly premiums. The amount will depend on the specifics of your plan. Over time, as your pet receives veterinary treatments and your insurance covers substantial portions of them, the savings you receive will likely outweigh your upfront costs.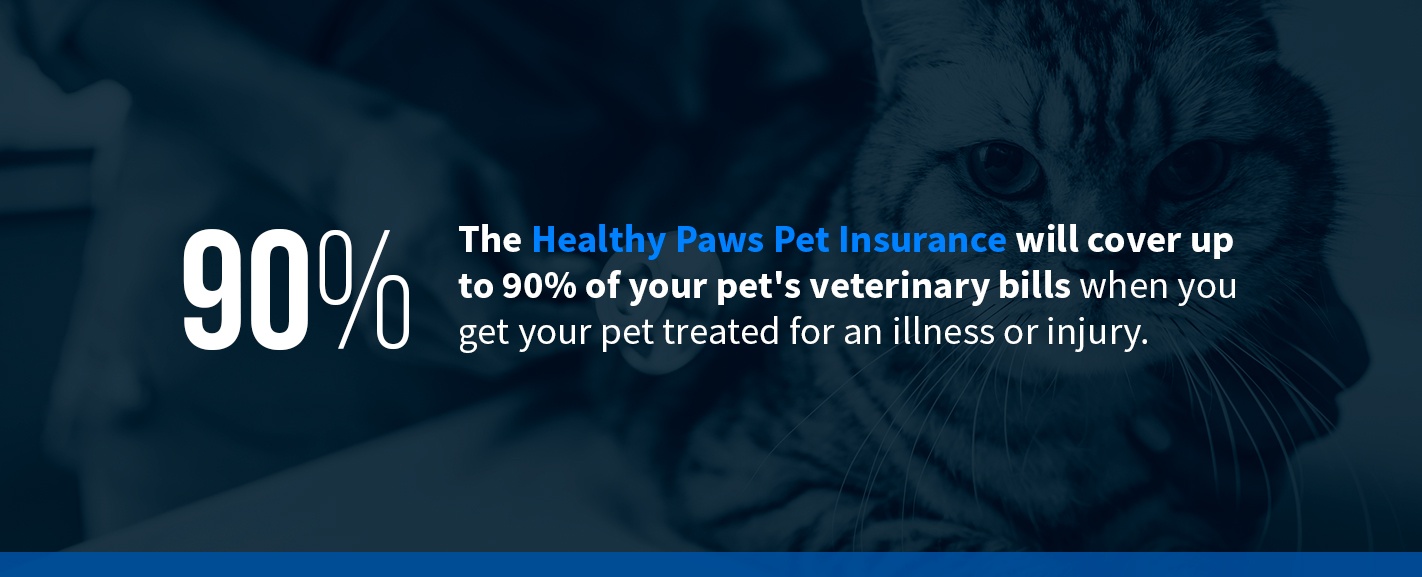 What is Healthy Paws Pet Insurance?
Healthy Paws Pet Insurance is veterinary insurance for your pet. You pay a small premium every month, and your pet receives coverage for veterinary treatment at any licensed veterinary clinic in the United States. The insurance will cover up to 90% of your pet's veterinary bills when you get your pet treated for an illness or injury.
The Healthy Paws Pet Insurance works by reimbursing you — almost in full — for your pet's veterinary bills. All you have to do is take a picture of your bill and upload it through our secure interface for payment. We'll reimburse you quickly, so you can continue to have financial security even when your pet requires veterinary care. 
Additionally, Healthy Paws Pet Insurance is easy to use and exceptionally fast. The processing time for 99% of claims through the program is less than two days. Healthy Paws has no limits on claim payouts, so if your pet needs expensive surgery or ongoing treatment, you'll be covered no matter how high the bills get. You'll never have to choose between your pet's health and your ability to pay your rent or mortgage or put food on the table. 
Through Healthy Paws Pet Insurance, you can also get insurance that's tailored to your pet. You won't pay the premiums for a big, rambunctious puppy if your pet is a sleepy house cat. Our separate dog insurance and cat insurance programs allow you to get your pets the coverage they need without paying for services they don't. 
As with most pet insurance companies, Healthy Paws Pet Insurance does not cover preexisting conditions. It also does not cover wellness visits or preventative care such as checkups, vaccinations, dental cleanings and spay or neuter operations
How to Enroll Your Pet Today
Enrolling your pet in Healthy Paws Pet Insurance is easy. Just go to our partner website and enter some information about your pet. The website will ask for your pet's name and whether your pet is a dog or cat. It will also want to know the age, sex and breed of your pet, and it will ask for your zip code and email address. 
Once you put in the requested information, you can click to see your rates. You'll see the expected monthly premium, the reimbursement percentage and your annual deductible. You can also customize your rates by adjusting the reimbursement percentage and deductible. After you've seen your pet insurance estimate, you can decide whether you want to move forward with pet insurance to protect your dog or cat. 
To gain peace of mind and protect your furry friends, consider enrolling in Healthy Paws Pet Insurance through AAA. Its high reimbursement percentages, low premiums and reasonable deductibles make Healthy Paws Pet Insurance some of the best pet insurance you can buy.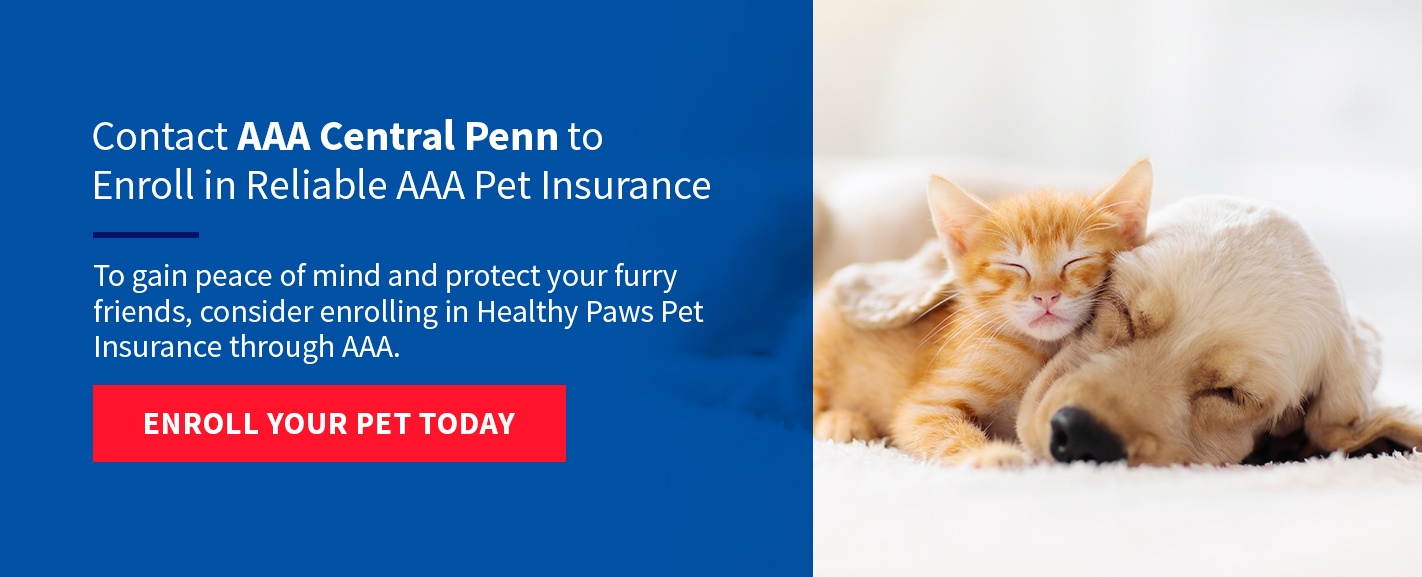 Contact AAA Central Penn to Enroll in Reliable AAA Pet Insurance
Pet insurance gives you confidence and security in your pet's health at an exceptional value. Explore our pet insurance plans today to get an insurance estimate and see whether pet coverage is right for you. 
Get an Insurance Quote
Get a quote from AAA for Auto, Home & Life Insurance
Become a AAA Member
AAA Members have access to a variety of benefits and discounts.