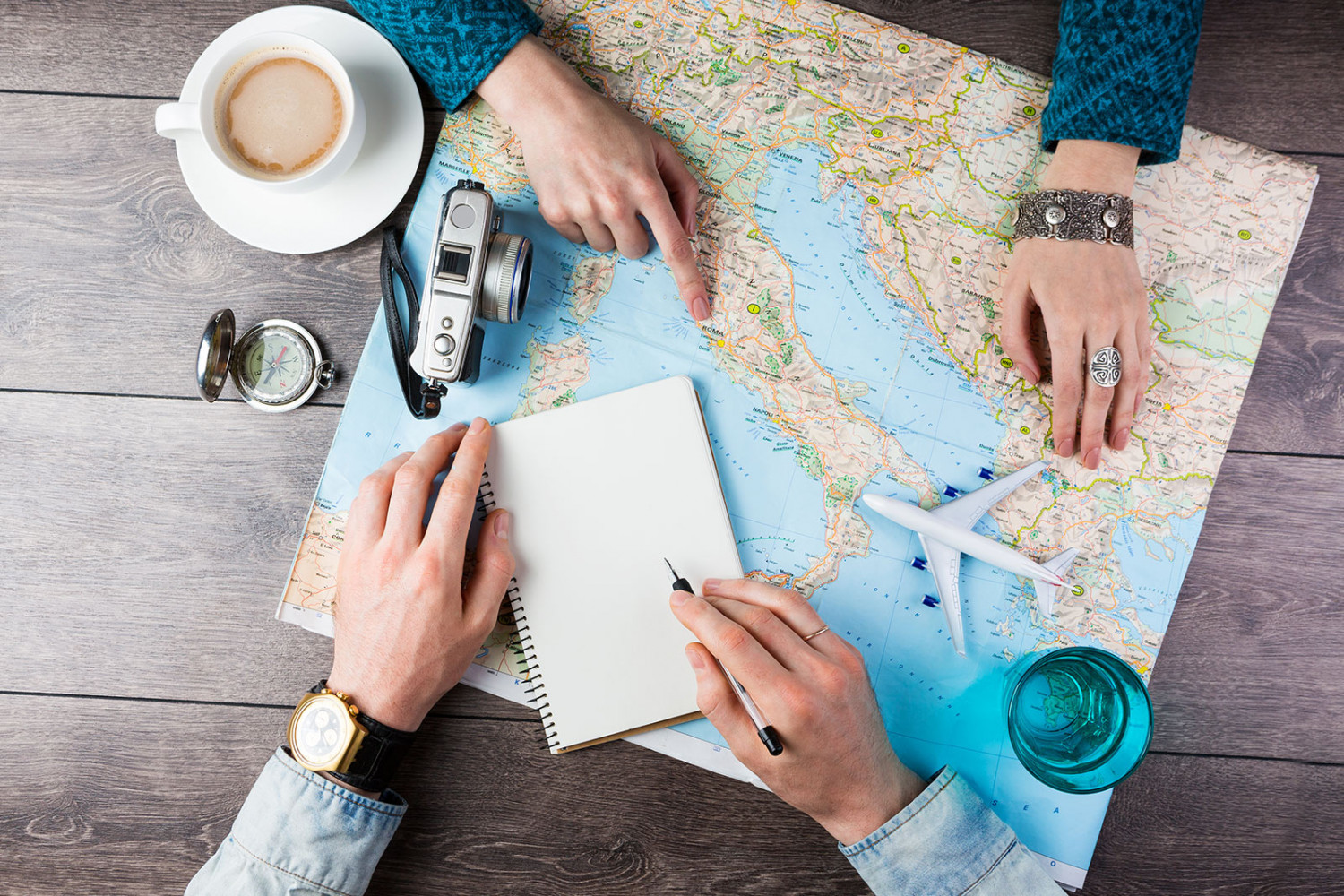 Maps and Travel Resources
AAA travel tools can put the world at your fingertips.
AAA Maps and Travel Resources
While you may love the freedom of the open road, the best trips start with some planning in mind. Sure, you could spend hours online looking at many websites or head to a bookstore to pick up books from two years ago. But with AAA, you have something even better.
AAA travel tools can put the world at your fingertips. Whether you're leaving from Adams County, Juniata County or any other part of Pennsylvania, our reliable travel resources will make it easy to plan your trip fast with one trustworthy website. You'll find everything you need with AAA to plan your trip, save time and money and have a smoother journey. After all, who better to trust than the organization that has been helping tens of millions of travelers get to their destinations for more than 100 years?
AAA Maps
Having up-to-date maps is essential to travel, and AAA makes it easy for you to find up to 400 maps from key destinations, metro areas and even National Parks. You can view them on your mobile device or print them to take with you. You don't even have to worry about folding them up properly when you're done. Let's see a gas station map beat that!
TripTiks®
Need to get from Point A to Point B? TripTiks® has you covered. These customized direction maps will help you find the right routes across the state, across the USA and even across Canada. You can use them from a mobile device or print written driving instructions to refer to during your journey.
Don't forget to check out AAA TripTik® Travel Planner, which will help you locate AAA Approved and Diamond Rated restaurants and hotels at your destinations. Your travel planner will help you find the lowest fuel prices currently on your route, book up to 12 destinations and even locate attractions and possible construction delays and detours.
AAA Digital TourBoooks
The Digital TourBooks are the same great TourBooks you know and love, but now you can get that information and more in an eco-friendly, easy-to-use format on your smartphone, tablet or desktop. It is also downloadable, so you can access the guide wherever you are at any time of day.
AAA Travel Guides
With AAA Travel Guides, you can get in-depth information about destinations that may interest you most. Find out about local climates, see regional attractions and discover how to get around and where to ask for help. The travel guides are an excellent starting point to help you travel like a local.
Get Traveling
With AAA trip planner travel resources, getting to your destination is easy. Since these tools are offered online and updated often, you can be sure to always get the most up-to-date information you need for your vacation or outing.
AAA is a reliable provider of travel information, and you can rest assured that are resources are reliable too. They've been assembled with the traveler in mind. We'll find ways to get you to the best destinations more quickly and conveniently, ensuring you have a good experience. Our goal is to help you avoid construction, pay less for gas and more.
Since all your AAA travel tools are easily accessible in one spot online, you can spend more time enjoying travel and less time planning. Our easy online resource access also makes it easy to switch up your plans or get support for those last-minute impulse trips.
Contact A Travel Agent
Let AAA assist you with your travel plans. Speak with a AAA Travel Agent to plan the perfect getaway.
Become a AAA Member
We are more than Roadside Assistance. AAA members enjoy access to many travel benefits and discounts.