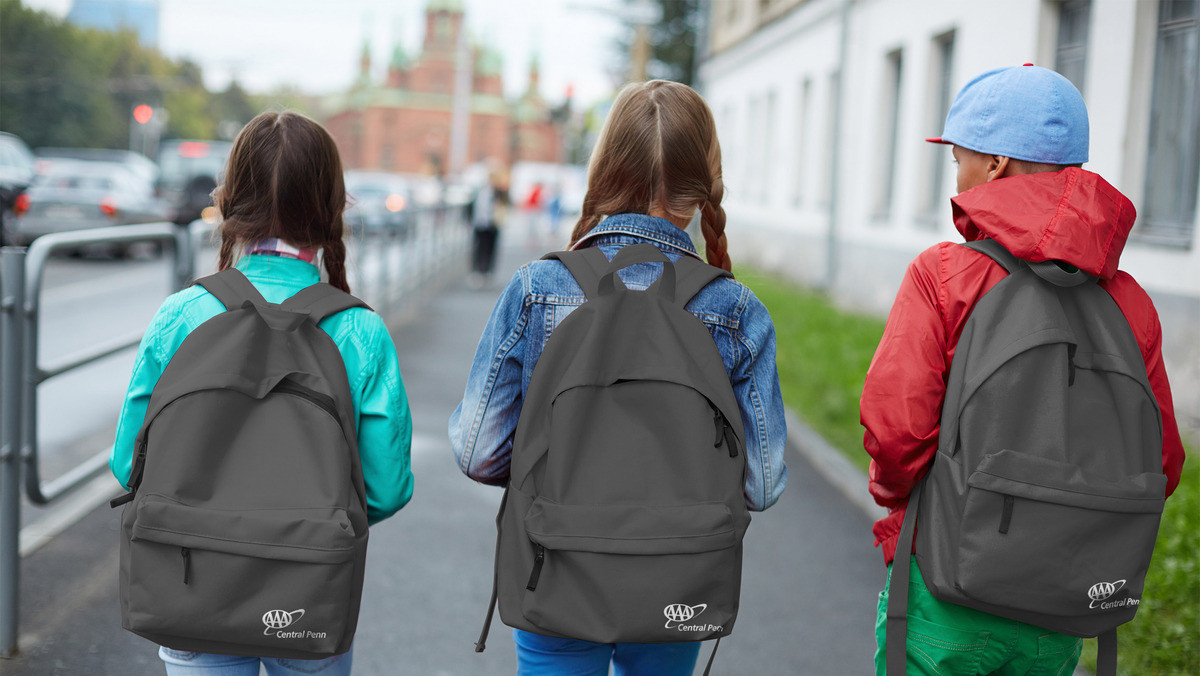 AAA Cares is purchasing more than 1,000 backpacks and we need your help stuffing them with goodies! Scroll down to see the different kinds of bags and the materials that are needed in our very own community. AAA Central Penn branches will be collecting donations for the entire month of June. Check out the list of travel stores HERE to drop off donations during regular business hours.  You may also shop the Amazon wish lists linked below and have your donations shipped to your local AAA Central Penn travel store.
School Bags
Caregivers are expected to spend $661 per child in grades 12-K on back-to-school purchases. In 2022 we were able to donate 750 backpacks containing essential school supplies to children throughout Central Pennsylvania. This year we are expanding the program to 1,000 backpacks to support more schools in the central Penn region.
Help AAA fill these bags with pens, pencils, notebooks, folders, and more!
Foster Care Bags
On average there are 14,000 children in the foster care system in PA. The average age is 8 years old. AAA Cares wants these kids to feel safe during this vulnerable time by providing them with a backpack full of everyday things that they can call their own. We also include fun things to distract them and remind them to be a kid.
Help AAA fill these bags with pajamas, hygiene products, teddy bears, books, and more!
Foster Bag: 0-2 years
Foster Bag: 3-18 years basic needs
Foster Bag 3-12 years specific needs
Foster Bag 13-18 years specific needs
Special Thanks to Our Sponsors