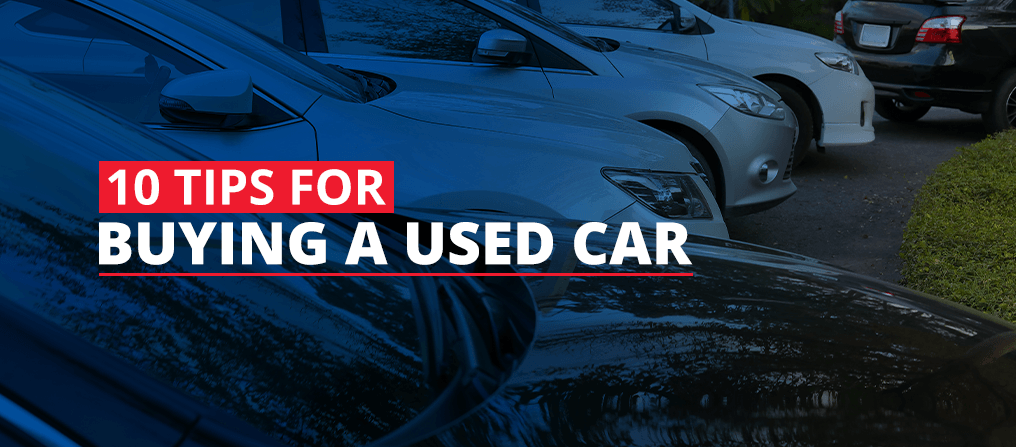 Buying a used vehicle can feel like navigating a maze of hidden history, covered-up issues and price traps. But if you know the right tips and tricks for searching, inspecting and negotiating, you might just end up with your dream car at a great value.
To help you score the perfect pre-owned car, we'll walk you through how to choose a used car to buy, what to look for when testing a used car, what to bring when buying a used car and how to close the deal. Buckle up for your lesson in Used Cars 101.
Read the full article or skip to a specific section: 
Tips for Buying a Used Car
Whether you're shopping with a dealer or an individual owner, check out our top 10 pieces of advice on buying a used car: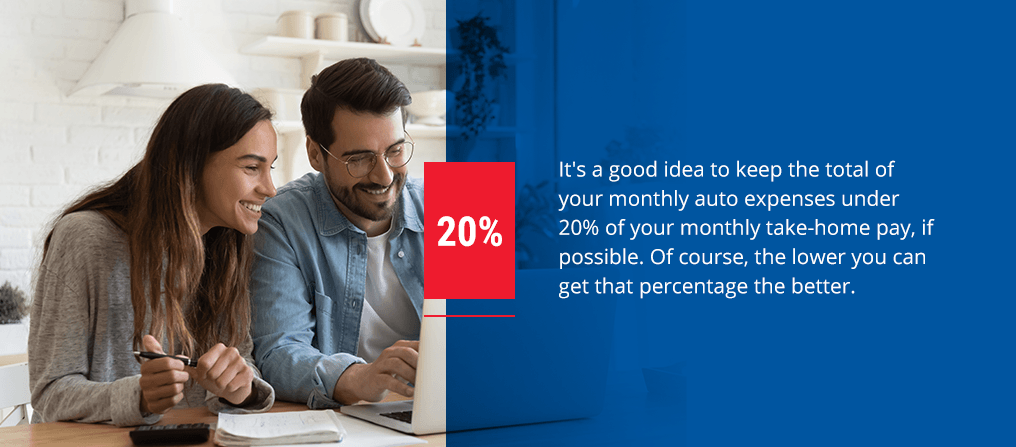 1. Set Your Budget in Advance
The most important thing to know when buying a used car is your budget. Before you start looking at used cars to purchase, take time to think through the expenses you'll have to pay aside from the down payment — including insurance, registration, fuel and a roadside assistance service membership. Because a used car could be out of warranty, you might want to set aside a bit of money to cover any unexpected repairs as well.
If you can't afford to pay cash up front, you do have the option of taking out a loan. Car loans are a common way to cover the cost of new and used cars, as well as grant the flexibility to splurge for a newer model. If you decide to take out a car loan, try to get pre-approved to streamline the buying process and give yourself more leverage during negotiations.
To make sure you're not overextending yourself, use an auto loan calculator to figure out how big of a loan you can afford. It's a good idea to keep the total of your monthly auto expenses under 20% of your monthly take-home pay, if possible. Of course, the lower you can get that percentage the better.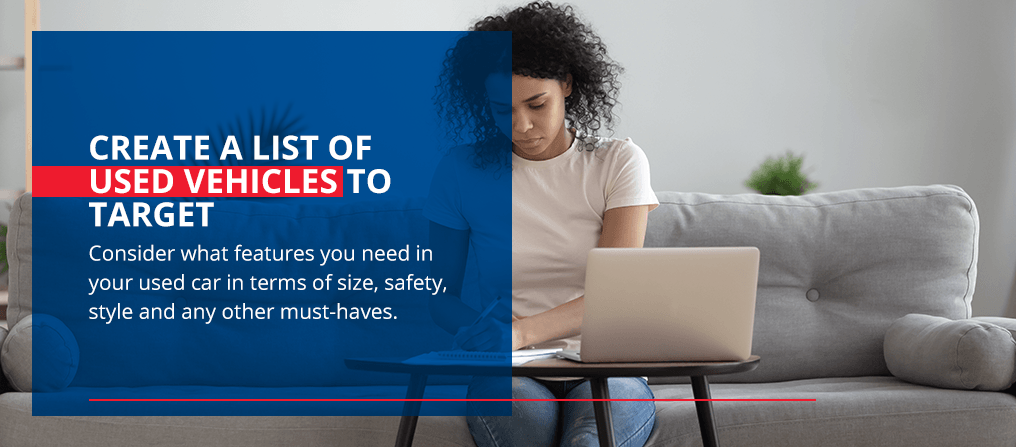 2. Create a List of Used Vehicles to Target
When you've got your finances figured out, it's time to start thinking about what kind of car you're looking for. Consider what features you need in your used car in terms of size, safety, style and any other must-haves. Create a list of characteristics you're not willing to compromise on and add a separate column of features that would be nice to have but aren't deal-breakers.
Knowing your future car's purpose will help you choose the right one. Ask yourself how you plan to use your used car with the following questions:
Does the car need to be able to survive lots of added mileage, or will it be used mostly for short distances?
Should the car comfortably transport a large family, or is space less of an issue?
Do you need lots of storage for large items like camping gear, or is minimal storage acceptable?
Will the car need to navigate rough terrain, or will it keep to smooth roads and highways?
Do you want a cool-looking car with enhanced features or a simple model that can get you from point A to point B? 
Do a little research on which types of cars tend to last the longest and perform well as used cars. Even if well-performing vehicles end up costing a bit more than other used cars, you'll still be saving money in the long run by not needing to pay for repairs or a replacement as soon. Take multiple brands into consideration, and make a list of a few cars from each dealer that would meet your needs and fall within your budget.
Keep in mind that if you get a certified pre-owned (CPO) car, you'll get a long-term warranty that's backed by the carmaker, not just the dealership you bought it from. If you want a CPO vehicle, you'll have to go to a franchised dealership for the specific brand of car you want because they're the only ones who can sell a CPO vehicle of their particular brand.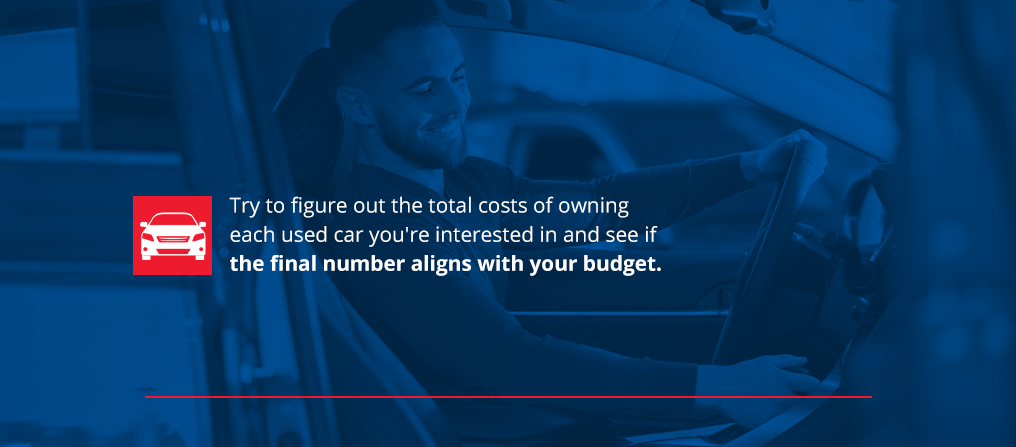 3. Check Prices and Investigate Costs Associated With Car Ownership
Once you have a list of the types of cars you're interested in, review how much those cars usually go for. Keep in mind you'll be paying for the condition the used car is in — how many miles and how much wear and tear it's seen — as well as any future repairs, maintenance, comprehensive coverage, insurance and depreciation. These fees amount to the total cost of ownership, which can quickly be forgotten in the face of a low down payment price.
Try to figure out the total costs of owning each used car you're interested in and see if the final number aligns with your budget. It may be the case that an option with more initial sticker shock turns out the be the best deal. For example, a CPO car typically costs more than other used cars, but it comes with added perks that may make it worth the investment.
This is where doing your homework and looking into which brands of cars are the most dependable will come in handy. If you know you're getting an extremely reliable used car, you might be more willing to pay a higher asking price. If you know a particular brand of vehicle isn't famous for its longevity, you can either avoid the car or use this knowledge within the negotiation talks.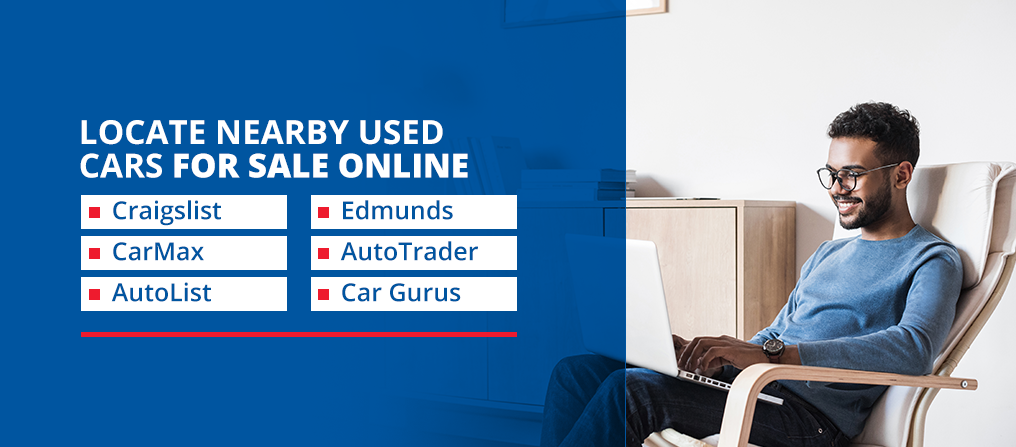 4. Locate Nearby Used Cars for Sale Online
Nowadays, you don't even have to leave the couch to find a used car. Aside from ads in the local paper, you can browse online to find the best deals on used cars near you. Lots of websites list used cars available for purchase, and each site has a slightly different angle. Here are the basics about the most popular used car sites: 
Craigslist: You can find cheap, low-end used cars in your area on this site. Though Craiglist may have the bargain you're looking for, be wary of scams.
CarMax: CarMax is like an online used car superstore with an extensive inventory and no-haggle pricing. Another perk about CarMax is that it provides financing and offers an included warranty. The prices of CarMax cars are clearly posted and reasonable, but no negotiating is allowed.
AutoList: This site is an aggregator that compiles a bunch of information from many different sources into a giant auto list you can easily navigate.
Edmunds: Originally a paperback booklet, Edmunds has gone digital to let you search its selections. Its site also offers a wide variety of advice and articles to help you learn about the vehicles and car-buying process.
AutoTrader: Like Edmunds, AutoTrader has a trusted reputation that pre-dates the Internet. AutoTrader's website has a selection of millions of listings, which can be overwhelming, but search filters help you pare down the list.
Car Gurus: With search options similar to other sites, Car Gurus differentiates itself by offering an honest evaluation of each vehicle based on comparable car listings, mileage, vehicle history, trim and other aspects. Ratings range from overpriced, high to fair and good or great.
Although most used car lots post their inventory online, you can still physically visit the lots. Oftentimes, seeing the vehicles in person can help with the decision-making process.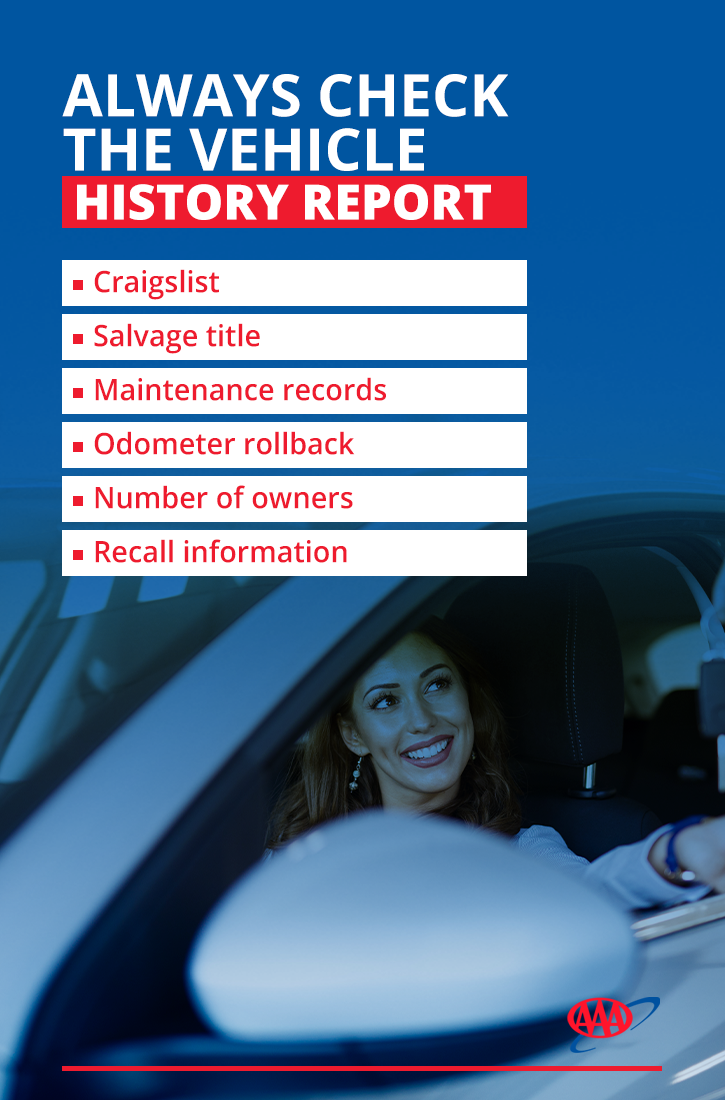 5. Always Check the Vehicle History Report
If you find a used car you're interested in on one of the above sites, run a vehicle history report on it to determine whether it's worth going to see in person. Once you enter the used car's vehicle identification number (VIN), you'll get a detailed report on its past. Here are some of the details you'll get from reading a vehicle history report:
Accidents: Any serious accidents that were reported to the insurance company will be listed. Keep in mind that minor accidents are also listed sometimes, so simply seeing an accident listed is not always a reason to rule a vehicle out.
Salvage title: Insurance companies use salvage titles to signify whether a vehicle has ever been totaled. Typically, you'll want to avoid any car with a salvage title.
Maintenance records: Service visits are sometimes cited on a vehicle history report. This will tell you what type of routine maintenance or repairs the vehicle has undergone.
Odometer rollback: A commonly used car scam is spinning the odometer back to raise the car's selling price, but a quick history report will alert you of any tampering.
Number of owners: A history report can tell you how many previous owners a car has had along with how it was used.
Recall information: It's always good to be aware of whether a vehicle has ever been recalled and why.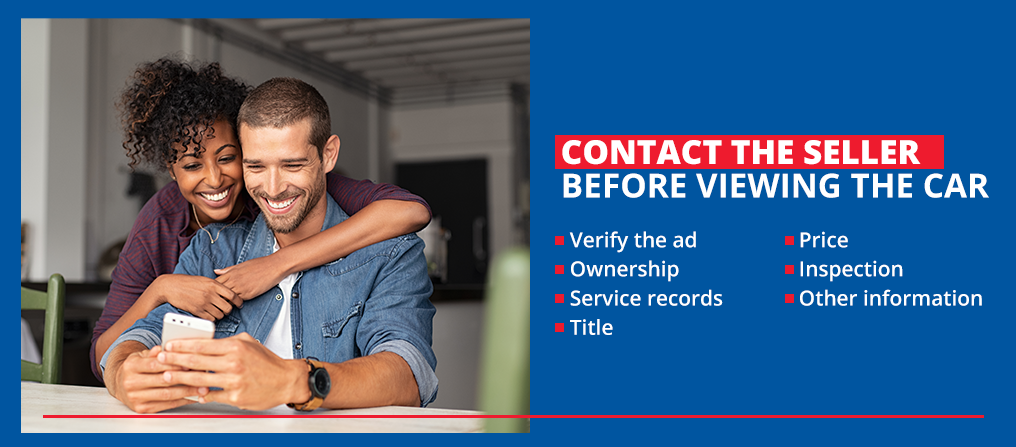 6. Contact the Seller Before Viewing the Car
Before going to see a used car for the first time, get in touch with the car's seller. Having a conversation with the seller will help establish a good relationship and may even give you extra details about the vehicle's past or current condition. These tidbits could influence your decision and save you from wasting time on an in-person visit.
Try to go through this list when you talk with the seller:
Verify the ad: The first thing you should do is make sure the information you read in the used car advertisement was accurate.
Ownership: Ask whether the seller is the car's original owner.
Service records: If they weren't a part of the vehicle history report, ask whether the car's service records could be made available to you.
Title: Ask about the car's title and whether it's clear. A clear title will verify there are no liens on the vehicle.
Price: Find out what details the seller considered when deciding on the asking price and how they came to the number they settled on.
Inspection: Ask the car's current owner whether they would be comfortable letting you have the car inspected by a mechanic before making any buying decisions.
Other information: It never hurts to ask the seller whether there's any relevant information that wasn't mentioned in the car's ad. With such an open-ended question, you might be surprised by what you find out.
7. Be Sure to Test Drive the Car
If a vehicle has cleared all the barriers up to this point, it's time to see it in action. Test driving before you make any final decisions is important because even if a used car looks perfect on paper, you might not like how it drives or feel uncomfortable behind the wheel. Choose a route for your test drive that has enough curves, rough pavement and hills to tell you about how the car performs under various circumstances. Be sure to include a small stretch of highway as well.
The test drive isn't just about driving — it's about the whole experience of the car. Here are some things to consider as you take your potential future car for a spin:
Accessibility: Are you able to get in and out of the vehicle easily without bumping your head?
Comfort: Once you're inside, do you have enough legroom and space in the back seat for passengers to fit comfortably? How do the seats feel? Are they in a good position and providing enough back support?
Ergonomics: Are you able to reach all the controls and gauges easily?
Mechanics: Is the check engine light on? Be sure to listen for any strange noises or unusual vibrations throughout the test drive. Check for any odd smells as well.
Visibility: How well can you see? Are the mirrors in a good position? Are there any blind spots?
Overall drive: How do the acceleration and steering feel? Are you happy with the amount of power and the turning radius? Are the breaks responsive and reliable?
Extras: Do features like the air conditioning, heat, lights and radio work well? Is there Bluetooth connection?
After driving the car, do a quick check under the hood and around the tires for any obvious issues. You might still want to get a mechanic to perform a professional inspection later, but there's no harm in having a look of your own while you're there.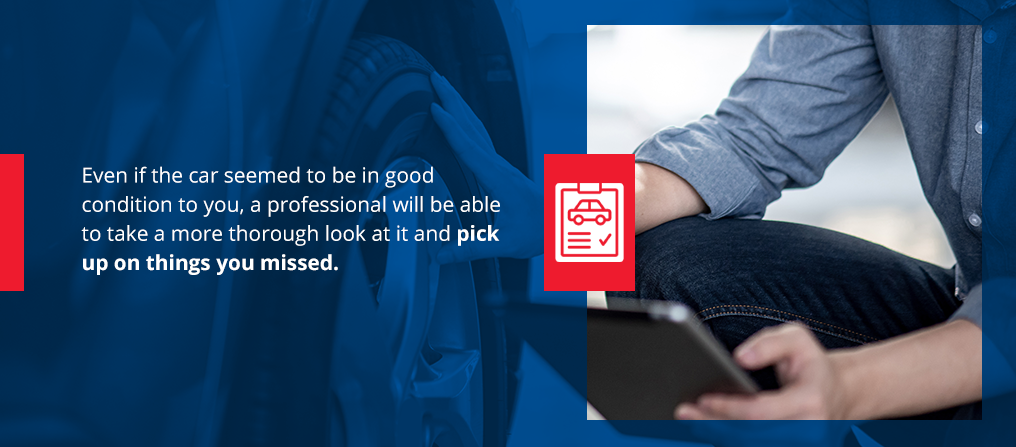 8. Have the Car Professionally Inspected
Once you've taken the car for a test drive and decided you're still interested in it, you'll want to consider having a mechanic inspect it. Even if the car seemed to be in good condition to you, a professional will be able to take a more thorough look at it and pick up on things you missed. Although a standard pre-purchase inspection can be pricey, it can be well worth it to get some concrete answers on a car's condition.
If the used car you're considering is from a dealership, your inspection request might be met with some push back and protests that the car has already been inspected, but stand your ground and insist on one anyway. Some independent used car lots will label their vehicles "certified" as a vague way to convey its quality, but it often reflects nothing about the actual condition or dependability of the car.
Seeing "certified" in the window of a used vehicle on a new car lot signifies it's a CPO, which means it's part of the dealership's certified pre-owned program. Vehicles in these types of programs have already been professionally inspected and come with an extended factory warranty. Purchasing a CPO is the one time you can skip an inspection with your mechanic.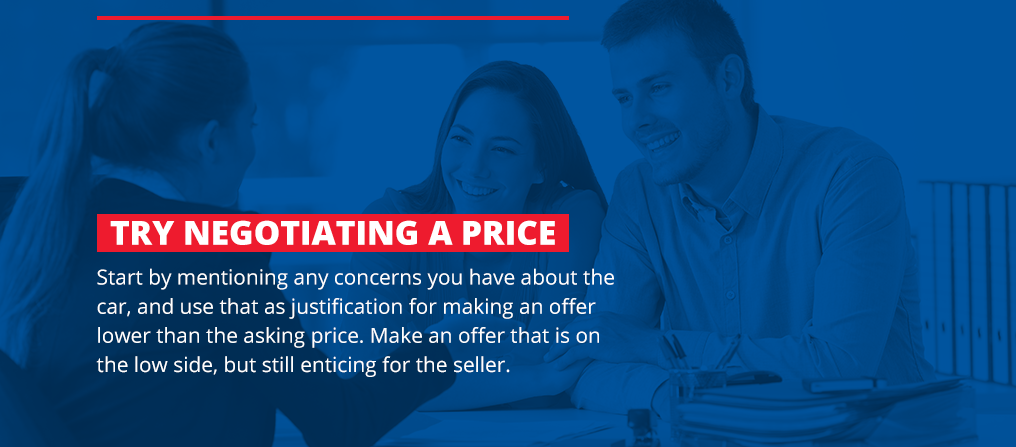 9. Try Negotiating a Price
After a used car passes your checklist, test drive and professional inspection, you can start to talk about price. Lots of people shy away from negotiating, but it doesn't have to be a stressful experience. Doing your research beforehand and being prepared when going into negotiations will put you at ease and give you the confidence boost you need.
More often than not, a seller asks more for a used car than the market average. Once you know what the car you're trying to buy is worth, you'll be ready to get it down to the proper price. While negotiating a lower price, be careful not to lowball the seller with an outrageously low number that could cause them to not take you seriously.
Start by mentioning any concerns you have about the car, and use that as justification for making an offer lower than the asking price. Make an offer that is on the low side, but still enticing for the seller. If the seller makes a counteroffer, you'll have the chance to settle, advocate for your original lower price or compromise on a number somewhere in the middle.
As you're haggling with a salesperson at a dealership or car lot, remember that you're dealing with a professional who is experienced in the used car negotiation game. Here are some standard tricks of the industry to be aware of:
Monthly payment distraction: Don't let the salesperson steer you into focusing on the monthly payment cost instead of the overall price.
Speed round: It's easy to get tripped up when a salesperson starts talking quickly and throwing a bunch of numbers at you. Try to slow the conversation down and repeat any numbers you hear out loud.
Sales office trap: Don't let the salesperson abandon you in their office while they go to check with their boss. Stick to walking around the showroom instead. 
Hidden fees: Before committing to a deal, always ask about fees and taxes. A breakdown of the costs will help you avoid any bogus fees.
Remember that you can always walk away if there's no compromise in sight or you're not being treated with respect.
10. Complete the Right Paperwork to Avoid After-Sale Hassles
Once you've negotiated and reached an appropriate price, you'll finally be ready to buy. Make sure you bring these items with you to purchase your vehicle:
Your valid driver's license
Contact information for your references
Proof of residency, such as a recent utility bill
Your most recent pay stub
The initial payment 
If you're purchasing from a dealership, you'll sign a contract in the office and be offered other items like a warranty, anti-theft devices, fabric protection or a prepaid service plan. Decide whether you're interested in any of these extras, then thoroughly review the sales contract, which typically lists the cost of the car, sales tax, a documentation fee, license fees and possibly a smog certificate.
If you are buying a used car from an individual owner, be sure the seller properly transfers the car's title and registration to you. Closing the deal correctly will help you avoid after-sale hassles, such as out-of-date insurance, past-due registration fees or other missing papers. Before exchanging any money, make sure the car's registration and title, also known as the pink slip, are signed over to you.
After you've filled out all the necessary paperwork, you'll officially be the car's new owner — congratulations!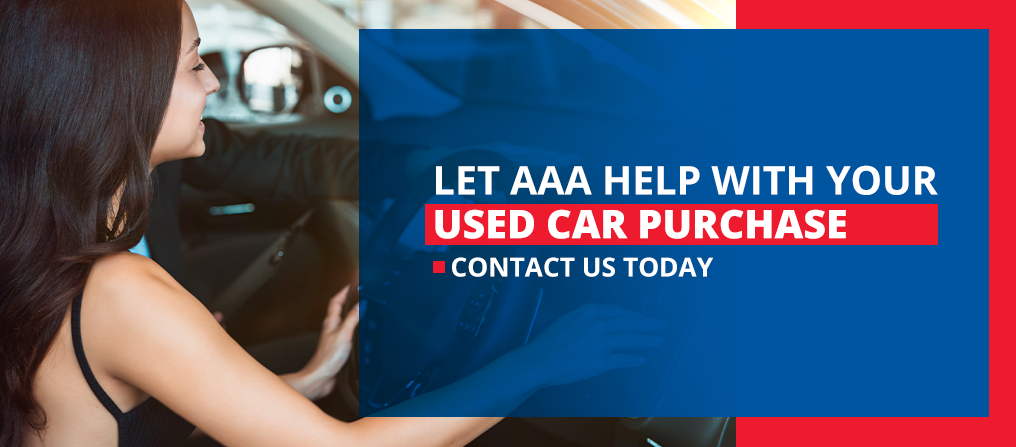 Let AAA Help With Your Used Car Purchase
From discussing your budget to transferring the car's title, AAA provides the financial, insurance and automotive services you need when purchasing a used car. Along with dependable auto insurance, AAA also offers emergency roadside assistance to give you peace of mind when driving your used vehicle. A AAA membership comes with the confidence that you're working with the unquestioned leader in roadside service to protect your latest auto investment.
Sign up for AAA membership today to make the process of buying your used car a breeze and secure your purchase.