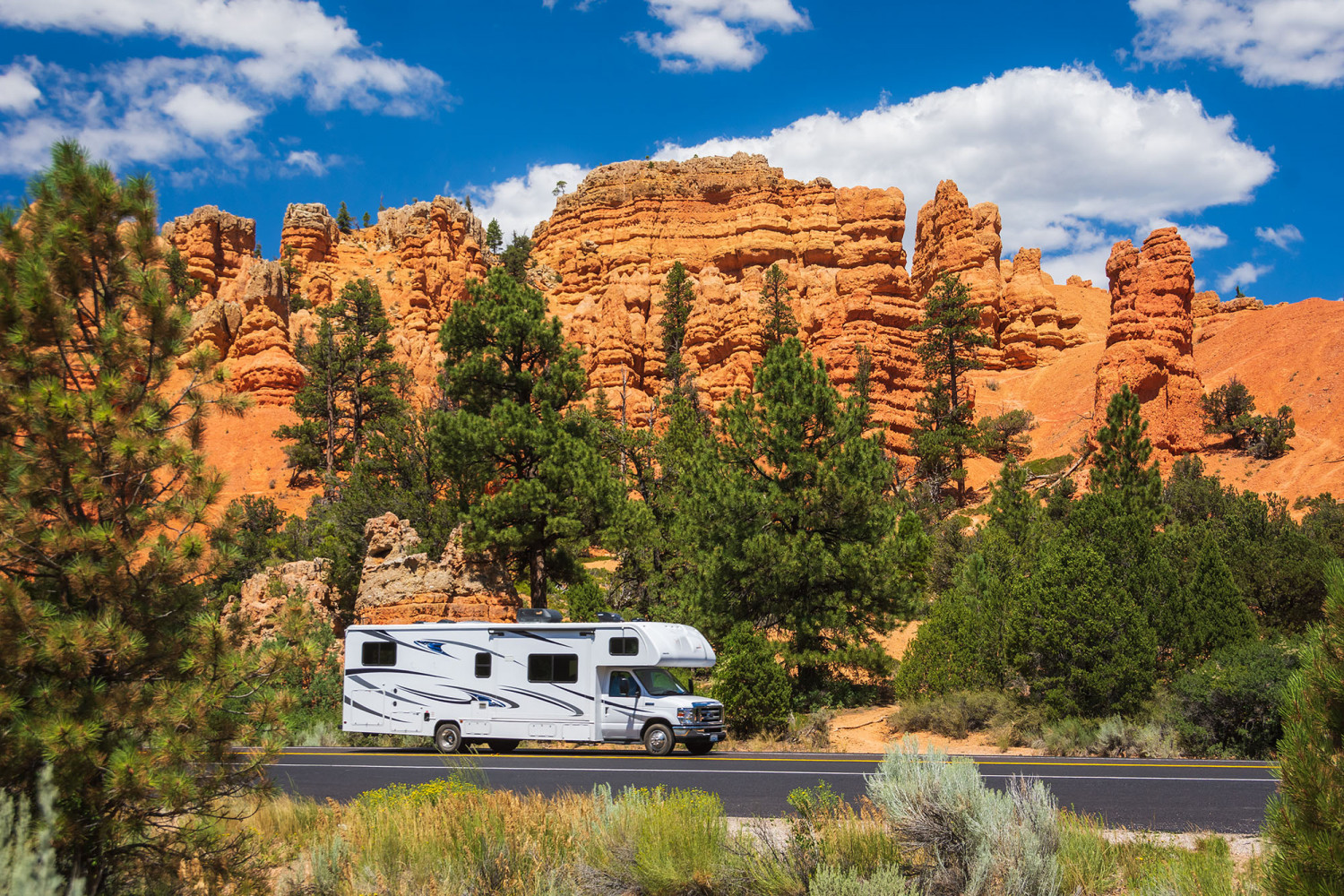 RV Insurance
AAA insurance has been protecting drivers for more than 100 years. We also provide other types of insurance that can help you limit your risk in case of an accident. If you own an RV, consider AAA RV insurance to give you peace of mind while you're on the road. 
What Is RV Insurance? 
RV insurance functions similarly to auto insurance. If you get into an accident and you are at fault, it can cover the damages to your RV as well as other vehicles involved in the accident. It may also take care of your medical expenses or the expenses of other injured parties. Our insurance will cover you if you get in an accident with an uninsured driver, too. 
In Pennsylvania, RV insurance is required for motorized homes that you drive, just like auto insurance is required to operate a car. 
If you have a travel trailer that you tow behind your car rather than an RV, your auto insurance policy will cover it. Many people prefer to get a separate policy to cover the trailer, though. It is a valuable asset, and your auto insurance probably won't cover the total value. 
Why Get a Quote on AAA Central Penn RV Insurance Coverage? 
Accidents happen. Even the best drivers can get in a crash, and when one occurs, you want the best protection for your vehicle and all the people inside of it. RV insurance keeps your family's interests safe. Driving without it could lead to fines or the loss of your license.
When you call to get a quote from us, we can guide you to the policy that fulfills your interests. Our staff can help you find coverage that meets your current needs for liability. We'll help you determine whether you need a recreational or full-time policy as well. 
Why Choose AAA Central Penn for Insurance? 
At AAA, we offer reasonable prices on our insurance products. We want you to have peace of mind on the open road. Benefits of selecting AAA Central Penn for your insurance coverage include: 
Bundling opportunities with other insurance policies. 
The ability to manage your policies online. 
24/7 support when you need to file a claim.
AAA members also receive other discounts and benefits. Let us use our experience to find the best RV insurance policy for your needs. Request an RV insurance coverage quote today to get started. 
Get an Insurance Quote
Get a quote from AAA for Auto, Home & Life Insurance
Become a AAA Member
AAA Members have access to a variety of benefits and discounts.