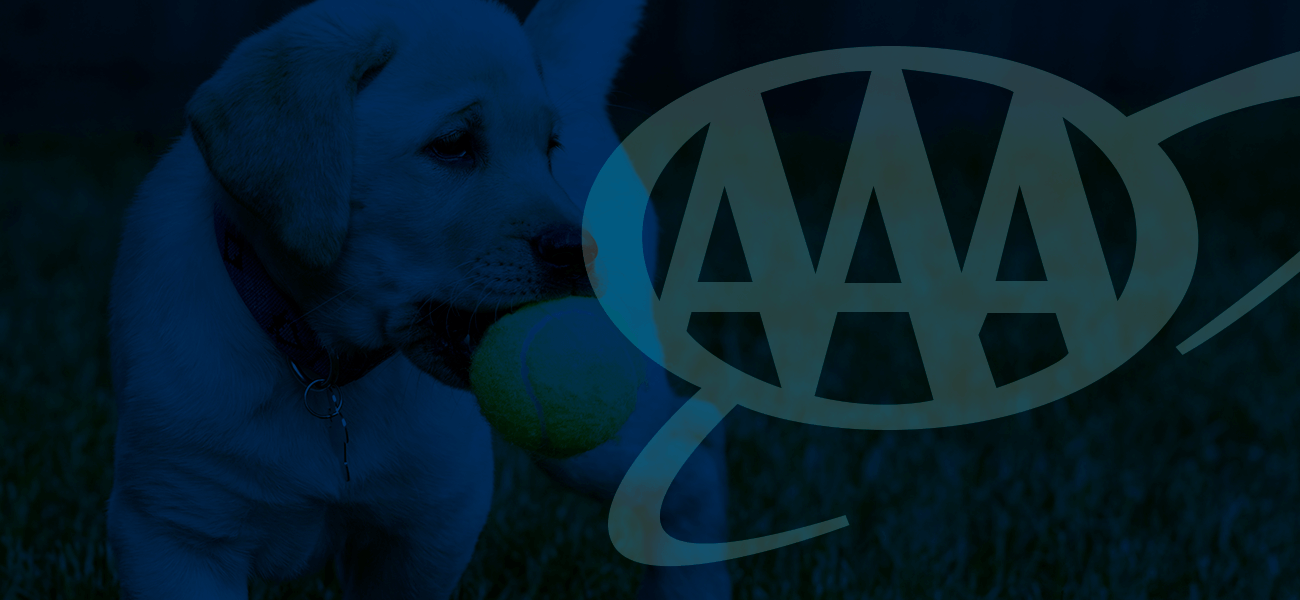 Pet Insurance Common Questions
Did you know that Americans spent nearly $32 billion on veterinarian care in 2021? If you have a beloved dog or cat in your home, you may be interested in getting insurance to cover their health-related expenses. Pet insurance can help you manage veterinary costs and protect your furry friend if they become injured or ill.
Insurance comes at various price points and policy options, and you can reap many benefits by getting a plan for your companion, such as lowering your vet bills and enjoying greater peace of mind. We are breaking down some of the top questions that pet owners have, including how pet insurance works and what exactly it covers.
Frequently Asked Questions About Pet Insurance
Before choosing a policy or plan, it can be helpful to explore the most common questions about getting insurance for your pets.
What Is Pet Insurance?
Pet insurance is essentially health insurance for your furry friends. The process of getting this insurance involves finding a provider and choosing from their available plans. 
Policyholders pay for their plan on a monthly or annual basis. After their pet requires veterinary care, they can file a claim with the insurance provider and receive reimbursement for eligible health expenses. Pet insurance helps pet parents by covering veterinary costs that could be too costly otherwise. 
Important terms to know about pet insurance policies include:
Deductible: A deductible is the amount of money that pet owners have to pay toward their veterinary care costs per year before the insurance policy is effective.
Reimbursement rate: This is the percentage of a policyholder's veterinary expenses that the insurance plan covers. 
Payout limit: The payout or coverage limit refers to the maximum amount of costs that your policy will cover. It may be determined per year, claim, condition or the pet's lifetime. 
Coinsurance: This term is the percentage of veterinary bills that the policyholder is responsible for paying out of pocket. Once the pet parent meets their deductible, the provider typically reimburses them for the rest of their eligible expenses. 
What Does Pet Insurance Cover?
Not all pet insurance policies offer the same coverage for your furry friends. The plan and provider you pick will determine what health-related conditions and situations the insurance will help pay for. 
Coverage often includes the following:
Accidents: Many common pet insurance plans will cover some of the costs of an emergency veterinary visit, and some plans have accident-only coverage. These plans make dealing with unforeseen injuries and hospitalizations easier for pet parents. 
Illnesses: The leading pet insurance plans cover both accidents and illnesses. Some of the expenses associated with pet illness might include diagnostic tests, cancer treatments and prescription medication. Specific plans will cover and exclude particular conditions.
Add-ons: In addition to accident and illness coverage, some providers offer additional supplementary policies for preventative care not covered in standard policies, such as wellness treatments or vaccinations.
Most pet insurance plans do not cover:
Preexisting conditions
Elective surgeries
Dental cleaning
Routine health check-up appointments
How Much Does Pet Insurance Cost?
When it comes to cost, every plan will vary depending on the provider and your pet's unique characteristics, such as:
Species
Age
Health history
Breed
Your location and the average cost of veterinary care in your region will also impact overall costs for insurance. 
Most pet insurance plans end up costing policyholders less than $100 a month. The deductible amount, coverage limit and reimbursement rate will all influence how much you end up paying. 
When Should I Get Pet Insurance?
The sooner you get pet insurance for your beloved companion, the better. You can enjoy more lifetime value when you get coverage while your pet is young and in good health. Most pet insurance plans do not cover animals with pre-existing conditions. It is best to get your furry friend covered early in life so that your insurance can help if health issues occur in the future. 
Do not wait for your pet to become sick or hurt before getting them coverage. Some veterinarians suggest getting pet insurance before higher-risk seasons, including summer and winter, when animals are most likely to suffer from injuries or illnesses. 
Is There a Waiting Period to Get Pet Insurance?
Some pet insurance providers require policyholders to wait a few days or weeks before their coverage kicks in. The point of the waiting period is to ensure that the pet parent is not trying to commit fraud and get coverage for an animal that is potentially already ill, injured or dealing with a serious condition. That's why it's best to get your furry friend covered when they are healthy.
Is Pet Insurance Worth It?
Signing up for pet insurance for your fur family is absolutely worth it to get peace of mind regarding how you will pay for veterinary bills in the future. It gives you greater financial flexibility and can help you make the best decisions about your companion's health. Whether your pet is old or young, an insurance plan can help you manage their care costs and keep them feeling their best. 
Can You Change or Cancel Your Pet Insurance Policy?
Check with your provider and ask them about their rules regarding changing or canceling a pet insurance policy. Different providers will have different protocols for altering your current coverage and how to update your plan. 
Many insurance providers will allow policyholders to change their pet insurance policy when necessary. A waiting period may go into effect before the change is active. Most providers also allow pet parents to cancel their pet insurance plan if needed. 
Explore Pet Insurance Options From AAA Central Penn
When you want a straightforward pet insurance policy, turn to AAA Central Penn. We offer budget-friendly options for copays and deductibles, so you have peace of mind when it comes to your pet's health costs. 
If you are an existing AAA member or policyholder, you can get discounts on your AAA pet insurance plan. We offer coverage for illnesses, injuries and accidents. Our claims process is easy and provides fast reimbursements with no pricing discrimination based on your pet's breed. 
Interested in learning more? Browse AAA pet insurance options today!