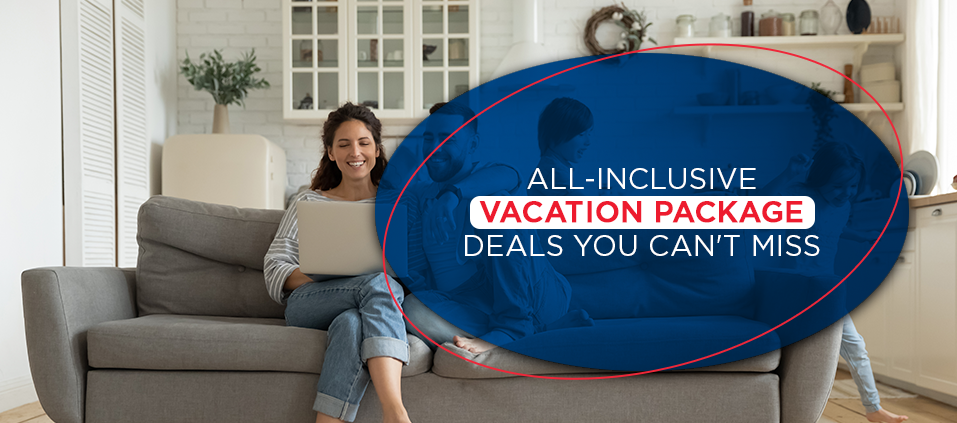 One of the lesser-known benefits of being a AAA member is access to AAA travel deals, including all-inclusive vacation packages. Whether you're the sort of traveler who loves to lounge at the beach or prefers to take in the history of ancient cities, AAA travel has the vacation package to suit you.
Read the full article or skip to a specific section: 
What Benefits Do AAA Members Reap When Traveling?
Aside from emergency roadside assistance, AAA members can take advantage of several perks before and during traveling. These include but aren't limited to the following:
Insurance: AAA members who book their vacations through AAA can get up to $500,000 in travel accident insurance coverage at no extra cost.
Hotels: AAA travel agents get insider access to discounts, including discounts on top-quality hotels, which they can pass on to AAA members. You can still earn hotel points, even if you book through AAA travel and take advantage of the discount.
Rental cars: Another perk is Hertz offers discounted car rentals to AAA members. If you're a Hertz member as well as a AAA member, you can take advantage of the discount and still earn Hertz points.
Passport: If you need new passport photos or a form to renew your passport, you can get both done at many AAA locations for free or at a discount.
Permits: International Driving Permits (IDPs) are offered by AAA to members who plan to drive overseas. The IDP is valid in dozens of countries and can be printed in several different languages.
Currency: Instead of standing in line at the bank hoping they have enough foreign currency available for an exchange, head to your local AAA location and get your foreign cash there. Some AAA locations also offer prepaid credit cards that are reloadable and not linked to your personal banking account, making them a safe and ideal option for overseas spending.
Vacations: AAA vacations are a big perk offered to AAA members and include cruises and guided tour packages all over the world. Independent vacation packages are also an option if you prefer to explore by yourself. These all-inclusive vacation packages include airfare, accommodations and the opportunity to visit several cities — or even countries — in one package.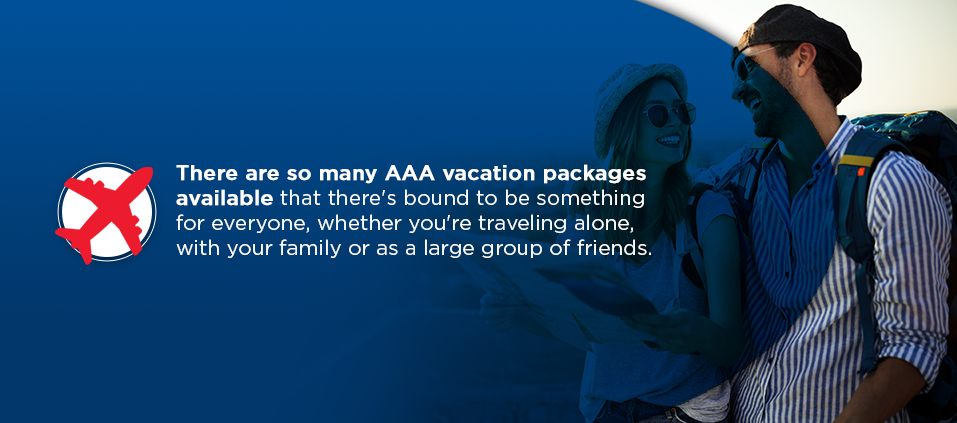 Travel Packages to Destinations Across the Globe
There are so many AAA vacation packages available that there's bound to be something for everyone, whether you're traveling alone, with your family or as a large group of friends. Airfare, accommodations and transportation are included in the packages, and a number of free meals are also offered. As for the destinations — take your pick!
If you're into a more slow-paced vacation, you could enjoy the scenery and golfing in Ireland. Or visit Iceland and see one of the greatest natural wonders of the world — the Northern Lights. Explore the Land of Fire and Ice with a guided tour of some of Iceland's landmark cities. Enjoy deep-sea fishing, explore on horseback or lounge in mineral-rich natural baths. 
If you're looking for more local travel, AAA destinations include vacation packages that take you across the United States via motorcoach or train. From a wine tour through coastal Massachusetts to Christmas in New York, these are pre-planned tours that offer convenient ways to see the country. The Amtrak travel packages allow you to cross the country in the comfort of a train to experience everything from national parks to popular bodies of water. There are options to visit multiple cities or see the country from coast to coast — all by train. 
Cruise Vacation Packages Suited for All Parties
If a lot of walking isn't your idea of a great vacation, consider one of AAA's cruise packages instead. AAA teams up with some of the best cruise lines to offer a selection that will appeal to anyone — whether you're looking for a luxury cruise, a cruise that will allow you lots of time to enjoy the beach and sunshine or a cruise that focuses on your love for the culinary wonders of the world. 
Destinations take you all over the Caribbean, and all cruise packages are all-inclusive, including 24/7 member care and AAA vacations Best Price Guarantee. Beat the cold by spending nights cruising through the Southern Caribbean or take a long weekend trip to the Bahamas and Key West. Booking through AAA travel also gives you the chance to take advantage of member-only deals and discounts, such as suite upgrades and cruise credits. 
Tour Vacation Packages With AAA
When we say our vacation packages are all-inclusive, we really mean it. Aside from accommodations, airfare and meals, AAA tour vacation packages are also customizable to allow you to get the most out of your tour and ensure you have an unforgettable vacation. With itineraries that are planned through trusted travel suppliers and assistance with bookings, AAA vacation packages offer all the perks of being a AAA member, including discounts on accommodations, travel insurance and insider information from our experienced travel agents. 
Travel Tips and Advice for AAA Members
It doesn't matter if you're a seasoned traveler or a novice, there are certain travel tips that are always good to remember. Whether you're going on a months-long vacation or just a weekend trip, here are three travel tips to keep in mind: 
Research your destination: This tip is especially important if you're visiting a city for the first time. Find out what parts of the city are unsafe, which sites are must-sees and what the local culture and customs are. This will help you blend in and enjoy the visit more like a local.
Keep copies of documents: No matter how safe you keep your passport and other important identification, you never know what can happen while you're traveling. That's why it's important to always have a copy of your important documents stored safely in a different location from the originals. This way, if you lose the original, you still have all the information.
Update your loved ones: Keeping your friends and family up to date with your travels is a good idea, especially if you're traveling alone. Regular emails, texts or phone calls to close loved ones will ensure someone knows your whereabouts in case of emergency.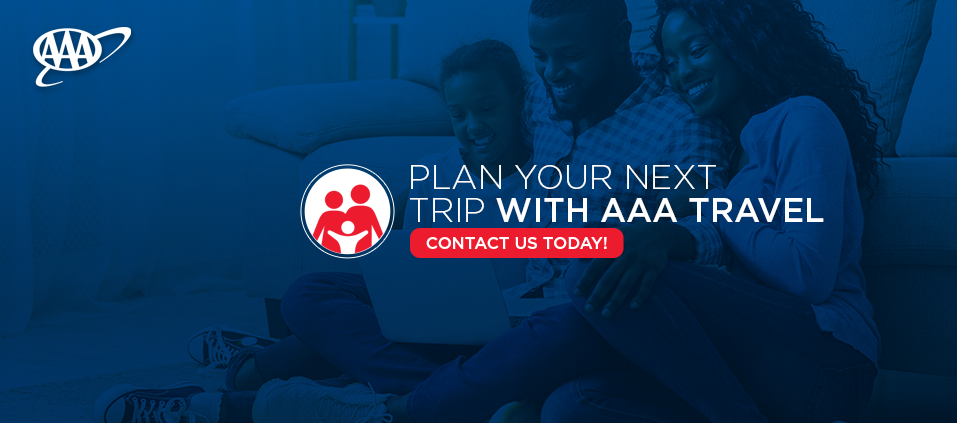 Plan Your Next Trip With AAA Travel
Becoming a AAA member is about more than emergency roadside assistance. While roadside assistance is still one of the major perks of being a AAA member, our travel and vacation deals are another reason to sign up. Learn more about the different membership tiers or become a AAA member today.