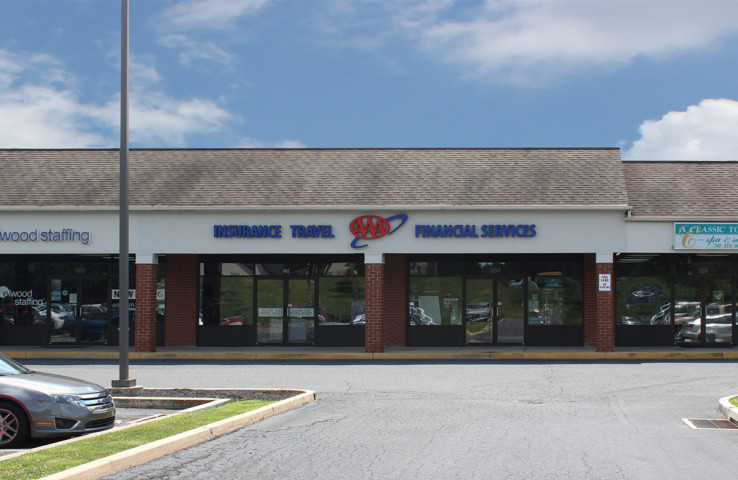 Address
984 Isabel Drive
Lebanon, PA 17042
United States
Phone: 1-800-421-4552
Office Hours
Mon: 9:00AM - 5:00PM
Tue: 9:00AM - 5:00PM
Wed: 9:00AM - 5:00PM
Thu: 9:00AM - 5:00PM
Fri: 9:00AM - 5:00PM
Sat: 9:00AM - 1:00PM
Sun: Closed
Please note - Looking for Insurance Agent or Travel Agent services? Walk-in appointments might not be available. Go to our insurance agent or travel agent pages to schedule a virtual or in-person appointment. All other member services are available during branch hours.
Featured Services:
Travel Advisory Services: Wondering where to find a travel advisor near Lebanon? Leave your trip planning to one of our seasoned travel advisors. Our travel agency is more than 100 years old, so you know we've taken a few spins around the globe. All travel advisors are currently available by appointment only and can provide either a virtual or face-face appointment to enhance your journey.
AAA Automotive Services: AAA is your one-stop shop for all of your auto service needs. We are devoted to providing the highest-quality repairs and unmatched customer service.
Insurance Coverage: Our local insurance agents are here to help you find the right policy to cover your life, home, car, and more.
Financial Services: Our financial service offerings include savings opportunities, travel and money programs.