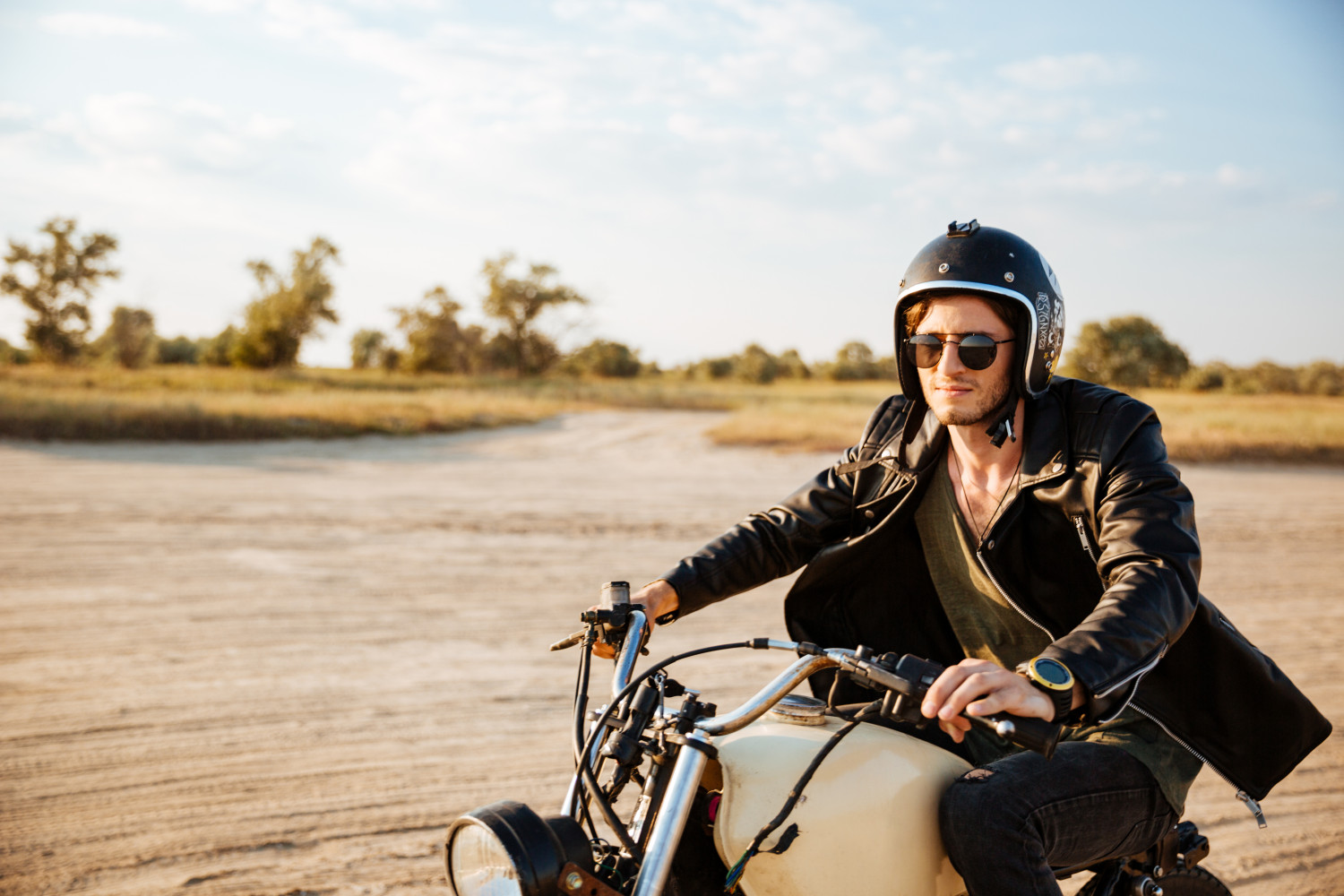 When you're cruising down the open road on your motorcycle, you need the peace of mind that comes with having reliable insurance coverage. AAA Central Penn Insurance Agency offers a broad selection of motorcycle insurance coverage options to protect you and your bike.
What Does Motorcycle Insurance from AAA Central Penn Cover?
Motorcycle insurance from AAA Central Penn provides vital financial protection in the event of injuries, damage, theft or other unexpected incidents that involve your bike. We cover virtually any type of bike, including custom motorcycles, bikes more than 25 years old and all-terrain vehicles (ATVs). Our coverage options include:
Liability Coverage
Liability insurance covers bodily injury and property damage when you're at fault. If another driver is injured in an accident with your motorcycle, liability insurance can help pay for the injured party's medical bills. Liability insurance can also cover repair costs for damage to other vehicles or property.
Medical Payments Coverage
Medical payments coverage can help you pay for emergency medical expenses when you, your passenger or another motorist is injured in an accident with your bike. You can use this type of coverage regardless of who is at fault for the accident.
Collision Coverage
Collision coverage can help you pay for repairs to your bike. Whether you hit a vehicle, tree, building or other types of physical structure, collision insurance covers any damage to your motorcycle. 
Comprehensive Coverage
Comprehensive coverage kicks in when your bike is damaged or lost in a non-collision incident, such as theft, vandalism, fire or flooding. This policy typically covers repair or replacement costs up to the bike's actual cash value.
Uninsured/Underinsured Motorist Coverage
Not all motorists have the proper insurance coverage. If the driver at fault in your motorcycle accident has no insurance or insufficient coverage, your uninsured/underinsured motorist policy can help cover the expenses associated with your bodily injuries or bike damage.
Additional Coverage Options
We also offer coverage add-ons to maximize your motorcycle insurance policy. If your bike has special parts or you've recently upgraded some of its features, our custom parts and equipment coverage can help protect your investment. 
At AAA Central Penn, we know that your motorcycle gear is also very valuable. That's why we offer coverage for safety riding apparel like your helmet, eyewear, riding jacket and other gear. 
Contact AAA Central Penn for Motorcycle Insurance 
Motorcycle insurance from AAA Central Penn gives you the dependable coverage you need in central Pennsylvania. AAA has protected drivers across the country for over a century, and we understand the unique needs of motorcyclists.
At AAA Central Penn, we take a customized approach to motorcycle insurance. Our expert insurance agents will work with you to determine which coverage options offer the best protection for your specific needs. You'll benefit from our budget-friendly rates and discounts that give you a great value on your insurance. 
With AAA motorcycle insurance, you'll be prepared for whatever the road may bring. Contact your local agent for more information about our coverage options or request your AAA motorcycle insurance quote. 
Get an Insurance Quote
Get a quote from AAA for Auto, Home & Life Insurance
Insurance + Membership
AAA Member Benefits Now Included